"Do something today that your future self will thank you for." ~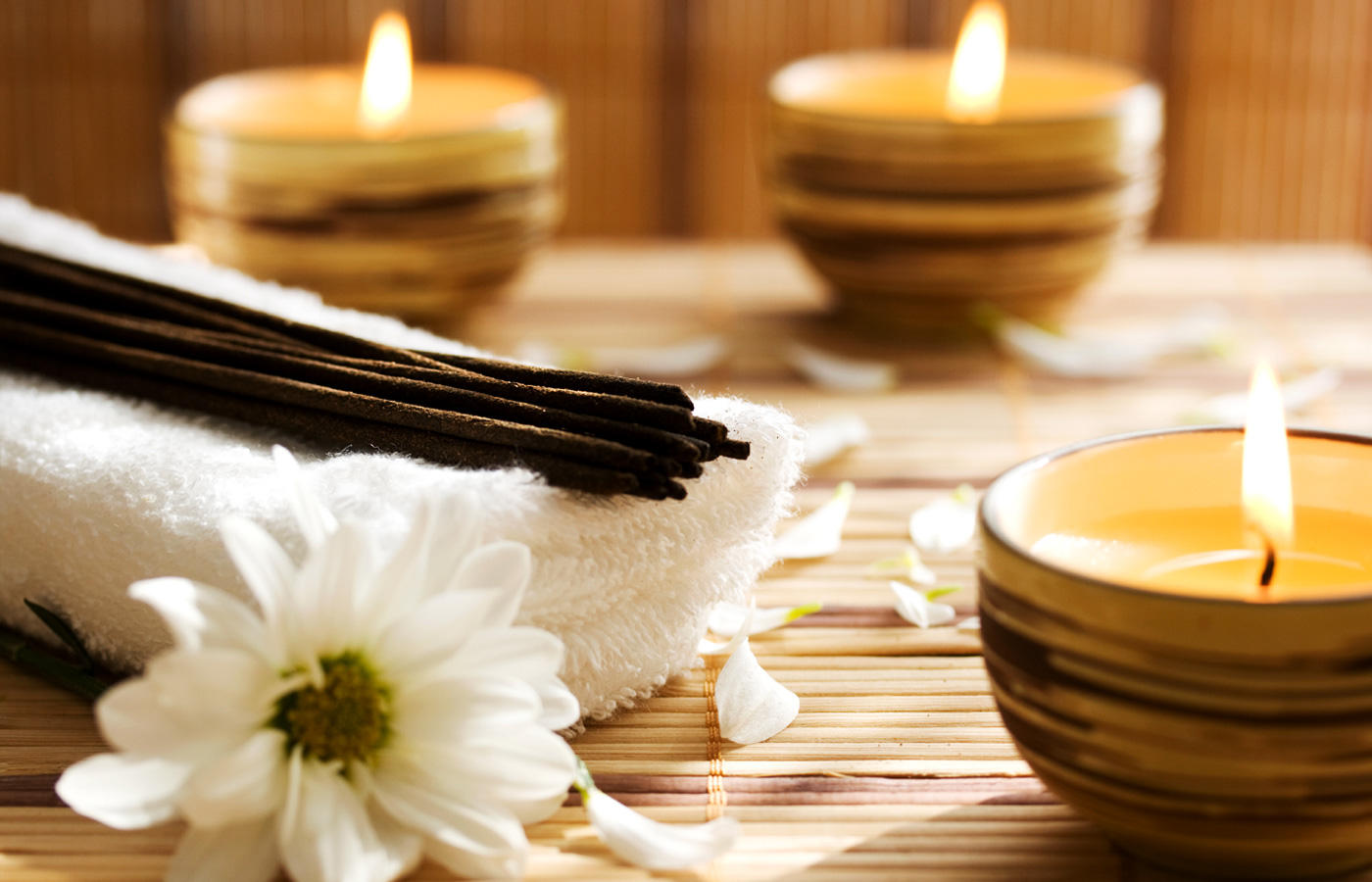 When we vacation in paradise (also known as "Playa del Carmen" 😉 we tend to stay fairly busy as there's lots of activities to do other than swinging ourselves silly in a hammock. (Although that has its merits too!) My husband scuba dives every few days, and in between we take day tours to snorkel, zip line, swim in cenotes and explore the vibrant beach towns that dot the Mexican Caribbean's shoreline.
Vacations are a great opportunity to enjoy some downtime which I find uplifting and for me this includes a visit to a salon/spa for a bit of pampering. It's one of the first things I do upon arriving in Playa because it gets rid of my pre-vacation stress and starts my vacation off on the right foot (especially a pretty pedicured foot!) It's a chance to put my head back, my feet up and enjoy a manicure or pedicure while sipping a cold margarita in a relaxing atmosphere.
Below are a few spots that I've visited over the years that I feel offer high-quality services, top-notch hygienic practices at affordable prices. When I say affordable I mean it – what I pay in Playa opposed to back in Canada is a real steal. And hey amigos, this is just not for women. Many of these salons offer men's packages such as haircuts, chest/back waxing etc. And they say success favors the well-groomed so here's your chance!
Monica's Manicure Express (5th Avenue between 26th Street and 28th Street)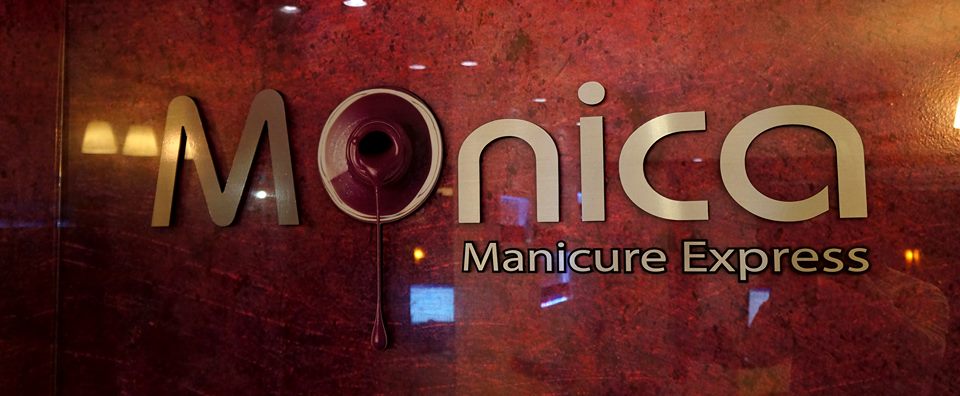 This is a very stylish salon offering state-of-the-art manicures and pedicures along with a full-service hair salon. (Don't you just love the creativity of their salon sign?!) Prices are quite reasonable for the quality of their services and the beautiful ambiance they offer. A basic mani/pedi combo will run you around 350 pesos. They offer pro & gel manicures/pedicures, acrylic nails, hair services, waxing, threading etc. Even better, it's a unisex salon so drag your hubby along with you! Here's their FB link.
Godiva Salon & Spa  (5th avenue between 38th & 40th)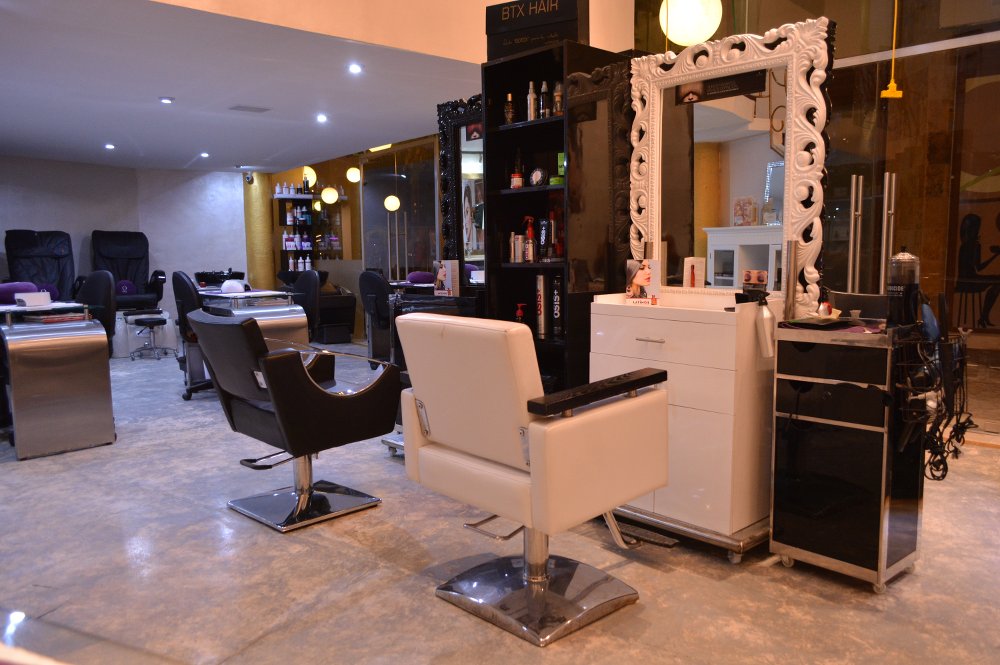 Anything that is called Godiva has got my attention right from the get-go, and this salon is as decadent as its name. Godiva is a welcoming escape for travelers and for those who want to get away from the hustle and bustle of the outside world. Services include mani/pedi, facials, hair removal, and bridal services.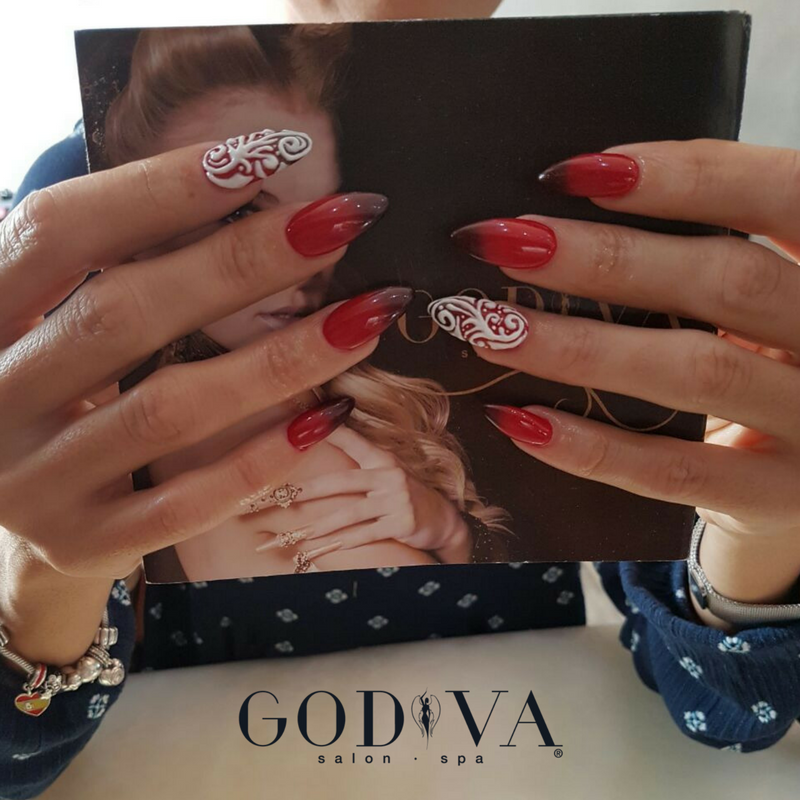 I've enjoyed the microdermabrasion facials here (750MX) and they really take their time and you leave looking quite dewy and refreshed! A basic manicure starts at 250 pesos and a basic pedicure will run you around 310 pesos. Click here for the FB link.
Kristine Salon & Spa (Av 10 South, Plaza Antigua in Front of Plaza Paraiso)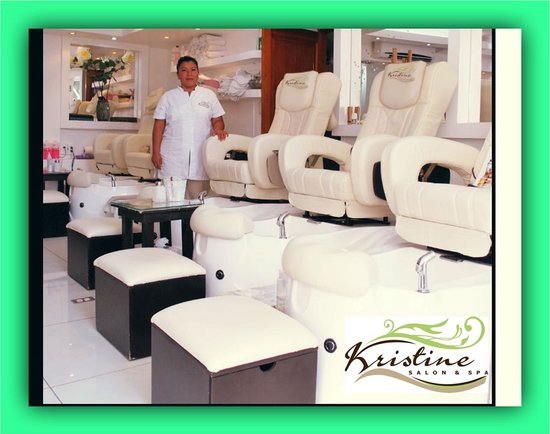 This has been a favorite go-to spot for my family for years now. It's a bit out of the way (past the ferry to the Plaza Paraiso mall towards Playacar). However, it is a relaxing atmosphere with massage chairs and bargain prices for their spa services.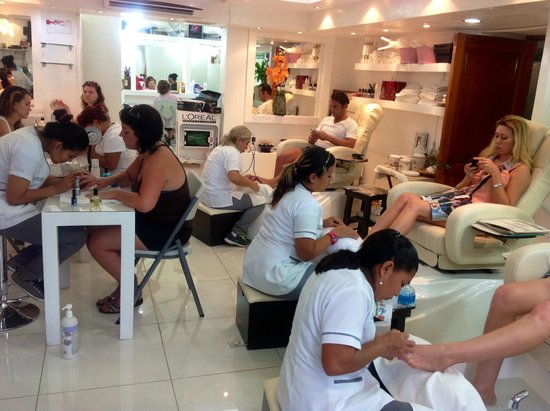 They have renovated their salon to extend their hair services and massage area. My family says their massages can't be beat despite the fact they are pricier than the massages you will find on the beach. (A couple's deep tissue massage is approximately 660MX.) Check them out – you won't be disappointed.
There are other salons and spas in Playa del Carmen and I plan on checking out as many as my wallet will endure! Note to convert pesos to USD: For every 100 pesos equals approximately $4.40 USD. 
Life is short so keep calm and get a manicure! So are you ready to relax, rejuvenate and revitalize yourself? Then email us today for the best in luxury oceanfront condo & villa rentals. info@yourbestgetaway.com
"PLAYA" Gal (a very satisfied client now working to promote Playa Beach Getaways!)
Contact Sally Foran: salgal@playabeachcondo.com  ~~ PS Catch us on Facebook & Pinterest

Sally Foran is a happily married mom of 3, residing in Canada and is a frequent traveler to the Riviera Maya MX. She is an aficionado on 'everything Playa del Carmen' and writes with joy and passion about the area. She is also a witty blog contributor to Work & Family Foundation Canada, and NAVUT (offering professionals new to Ottawa the inside scoop!) Sally has also been awarded Blogger of the Week on TravelBlog.Org which enjoys over 250,000 bloggers world-wide.
Playa Beach Getaways is a Denver CO. based company owned by Tonya Sarina. Playa Beach Getaways / Your Best Getaway have earned a rating of Excellent by Trip Advisor, FlipKey and VRBO and continues to earn raves from satisfied guests who return time after time.