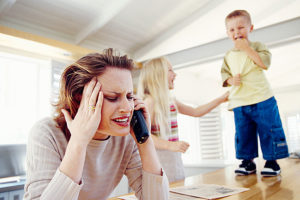 Discover the mysteries of the Yucatan on a visit to Rio Secreto Nature Reserve. Enjoy an exciting afternoon adventure at Rio Secreto, where you'll wade and swim through an underground river and spelunking in caves (don't you just love that word 'spelunking'?) Frankly exploring the magic wonder of its cenotes will stay with you long after the excursion is over.
*In the ecological parks of the Mayan Riviera the use of regular sunscreens is prohibited for swimming and other water activities because oils can be damaging to the water-life ecology. Special eco-friendly sunblocks are allowed and available for purchase throughout the area.
The bottom line is there is SO much to do in the Riviera Maya, I'd have to write a novel to fill you in on every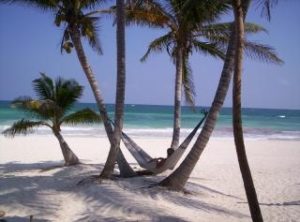 activity, tour, and adventure that's available! It's an oasis where jungle meets ocean, where nature meets beauty. And where families return year after year to make memories and immerse themselves in the beauty of this welcoming jewel of Mexico. There's a reason year after year travel magazines, travel websites and vacation experts nominate the Riviera Maya as a one of the world's top vacation destinations. (I second and third that!)
And it's our desire at Playa Beach Getaways to offer you a level of service along with a vast knowledge of the area that just might not be available anywhere else! (We'll give you that "we're like old friends" touch that others just can't offer!)
Now see what a breeze March Break is going to be for all you parents out there? Just follow my lead and we'll go places…(like the Riviera Maya!)
Questions? Email us today at: info@yourbestgetaway.com

"PLAYA" Gal (a very satisfied client now working to promote Playa Beach Getaways!)
Contact Sally Foran: salgal@playabeachcondo.com  ~~ PS Catch us on Facebook & Pinterest
Sally Foran is a happily married mom of 3, residing in Canada and is a frequent traveler to the Riviera Maya MX. She is an aficionado on 'everything Playa del Carmen' and writes with joy and passion about the area.  She is also a witty blog contributor to Work & Family Foundation Canada, and NAVUT (offering professionals new to Ottawa the inside scoop!) Sally has also been awarded Blogger of the Week on TravelBlog.Org which enjoys over 250,000 bloggers world-wide.
Photos: Xcaret, Selvatica, Catamaran Adventure, CancunDiscounts, Get Your Guide, YouBeauty,