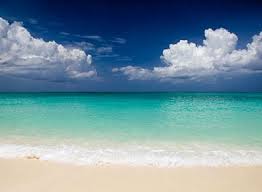 "One's destination is never a place, but a new way of seeing things." ~
It was the cry heard around the world when I had to board the plane home from Playa del Carmen after our fun-filled family vacation in July. But they say all good things must come to an end 🙁  (By the way, who is "they" and why did "they ever" say that?!) Oh well, the sooner we come home, the sooner we can go back again!
While in Playa though, I did my usual exploring around so I'd have lots to report back to our guests. And there's nothing more than I enjoy than sharing my insight, passion and new discoveries of "all things Playa" so all of our wonderful guests can enjoy all that the area has to offer.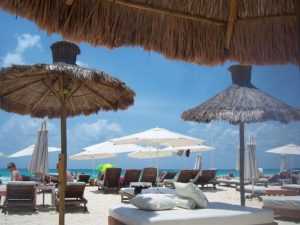 So on that note, here's a new scoop on life in Playa!
AIRPORT BLUES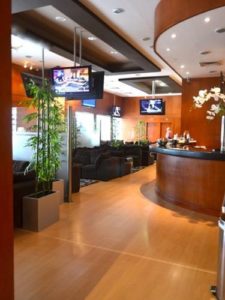 Do you hate waiting around in airports? Then kick back and enjoy Cancun Airport's VIP Lounge where you can while away a few hours in comfort without breaking the bank. If you have to be dragged home like I do, then at least enjoy the final leg of your holiday kicking back. For $35 US (children under 12 are free) you can enjoy:
Open bar, coffee, tea, soft drinks, juices & canapes

A/C, massage chairs, bathrooms, kids area

Free WiFi, TV screens playing sports, local telephone calls
SALE OF ALCOHOL
A question on the mind of many tourists is when/where can you buy alcohol in Playa on Sundays due to its restricted hours? So here goes: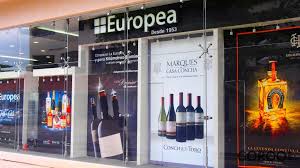 You cannot buy alcohol in most stores after 2 PM on Sundays. (Walmart, Mega, Off the Vine, La Europea, OXXO etc)

La Europea (wine & liquor store) sells alcohol till 5 PM on Sundays (located in Quinta Alegria Mall on 5th ave & 20th).
Most OXXO stores sell beer till 5 PM. (At least the one on Calle 6 y 10th avenue does).

You cannot buy alcohol before 9 am daily in any store.
EAT, DRINK & BE VERY HAPPY!
Mercado LT 43 Food Mall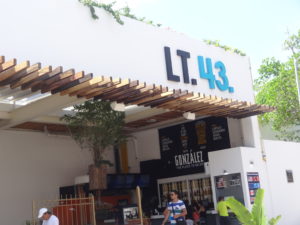 is a snazzy new food court recently just behind the Paseo del Carmen shopping mall (just past the ferry) and it offers a variety of food options which includes: seafood, Mexican, sushi, tea, burgers, sandwiches, breakfast options, juices, and a great bar named Gonzalez serving up 12 craft beer on tap along with great margaritas! It's the "place to BEER"! (Say hi to Sara, the fabulous manager!)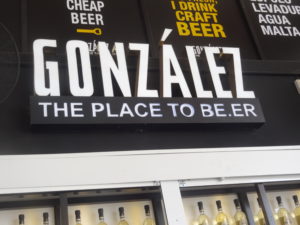 Bacana Bakery is located on 10th avenue & Calle 10 offering homemade stuffed empanadas and desserts. Empanadas will run you at most 18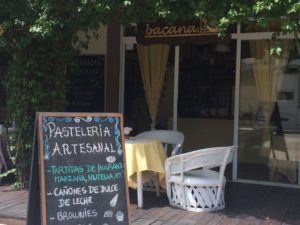 pesos (less than $2 US) and they are worth every every one of those pesos. Stuffed with chicken, beef or ham and cheese, they are succulent and made by hand. This has become one of our favorite take out spots as it's close to Luna Encantada condos! And the desserts are truly spectacular!

located on 10th avenue between 12th & 14th streets is a fantastic new find. You can eat in or take out fresh seafood (we enjoyed Caribbean lobster tails, garlic shrimp, and mussels with Caribbean rice that was very flavorful and overflowing with seafood. The prices are very reasonable for the quality of seafood they are turning out, which makes this spot a favorite to return to time after time. Drop by for some excellent food, at great value, and enjoy one of their fabulous margaritas too!
Excellent little Italian eatery (family owned) offering very tasty daily specials. The locals raves about this spot as the lunch special runs around 70-90 pesos and include a drink & dessert with your daily special. Imagine yummy fettuccine in a cilantro cream sauce with broccoli or a tender chicken breast in white wine sauce with mashed potatoes topped off with a zingy lime piece of pie. The prices, atmosphere and delicious food just cannot be beat. 30th Street between 25th & 30th Avenue
Salciccium Class is a brand new restaurant that has opened up on 5th that we were happy to come across. They have 2 other restaurants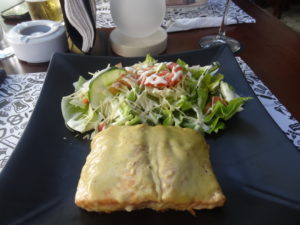 in a food court setting, but this upscale restaurant is beautifully located and the food is Mediterranean fusion. Main specialty is their homemade sausages that come in different flavors on fresh baguette. The salmon in an Asian/Mayan fusion sauce was perfectly cooked & accompanied with a homemade Caesar salad. Service is impeccable and oh so friendly, and the margaritas made to your liking! The restaurant is beautifully designed, and a great place to also kick back & people watch! Check them out; they are very deserving of a visit! (Be sure to say hola to Jafeth the very friendly & knowledgeable manager!) 5th avenue between 26 & 28th.
Milos Greek Restaurant on 38th close to the beach (but not oceanfront) is the only Greek restaurant in Playa, and it's shining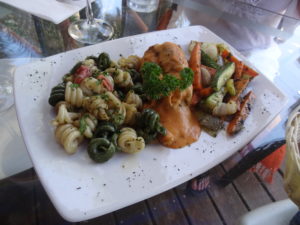 brightly! We enjoyed a few lunches here and we were impressed every time. We sampled a stuffed chicken with feta and spinach in a rich cream sauce, accompanied by the most tender roasted vegetables and a cavatappi pasta in a cream sauce. Chef Alex checked on us and ensured everything was to our liking. We enjoyed a fresh Greek salad and freshly made pita bread. (They will give you a coupon for a return visit!)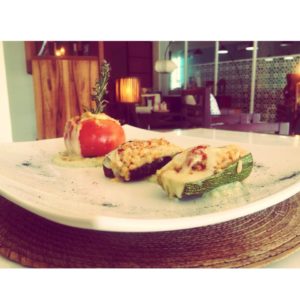 Another highly recommended chic dining spot which offers beautiful artistic food presentation while incorporating fresh organic local ingredients into every little morsel. We almost missed this charming spot as they share space with Casona (a home furnishing/design company). Their freshly made smoothies & drinks are superb. Their appetizers to their daily lunch specials are all made with love, and bursting with exotic flavors yet all for a very reasonable value, (They have applied for a liquor license which is in the works) 25th Avenue  25th between calle 26 y 28th)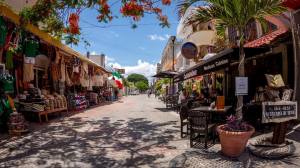 This well-known eatery is just off 5th avenue on Calle 4 and it's a real gem. Fresh Mexican and seafood entrees made from scratch will have your taste buds standing at attention. The grilled jumbo shrimp with crab meat is to die for. The chicken stuffed with pork, cooked in a fresh garlic, burnt chili sauce is very original & let me tell you, very GOOD! Fun service, tasty margaritas (daily happy hour from 12-5), and they offer a very hearty breakfast as well. "Every day is TGIF" according to Carboncitos!
So get out and enjoy Playa and don't be shy to explore. Walk 5th avenue, and then venture away from 5th avenue to take in all the side streets that are popping up with wonderful restaurants, bars and stores. There are many wonderful places to eat that won't cost you and arm and a leg. We need those arms & legs for fun stuff like snorkeling, swimming and drinking fabulous margaritas!
Until next time, salud!
Signing off,
"PLAYA" Gal (a very satisfied client now working to promote Playa Beach Getaways!)
Contact Sally Foran: salgal@playabeachcondo.com  ~~ PS Catch us on Facebook & Pinterest

Sally Foran is a happily married mom of 3, residing in Canada and is a frequent traveler to the Riviera Maya MX. She is an aficionado on 'everything Playa del Carmen' and writes with joy and passion about the area.  She is also a witty blog contributor to Work & Family Foundation Canada, and NAVUT (offering professionals new to Ottawa the inside scoop!) Sally has also been awarded Blogger of the Week on TravelBlog.Org which enjoys over 250,000 bloggers world-wide.