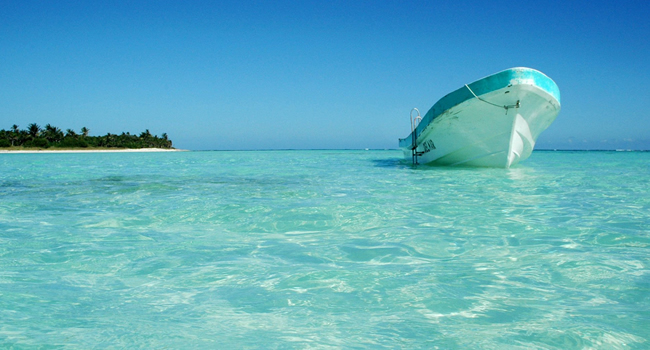 I can easily come up with a list of pet peeves that irk me. Starting with people who cut the line at the grocery store, or drivers who inch along in the passing lane. And don't even get me started about those people who park illegally in disabled parking spots. (Grrr..)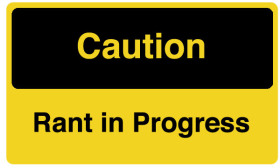 Another pet peeve that really strikes a nerve with me (because of my love of travel to Mexico), are people who deem all of Mexico unsafe due to pockets of drug wars along the northern US/Mexico borders, which are quite a distance away from tourist destinations. 
Frankly, it's totally unfair to paint a whole country with such a massively big stroke when the majority of Mexico is virtually untouched by drug-related violence and overall is quite safe. While these are known facts, somehow this important piece of information seems to go unmentioned in the press. (Quelle surprise!)
And many of the people I've talked to about these misconceptions have usually never been to Mexico and have never looked up the facts or travel warnings pertaining to the country's safety. And just because a friend of a friend's uncle lost his wallet or it was stolen in Cancun, does not mean he was one step away from being kidnapped for a 20 peso ransom.
MEXICO – SEE IT TO BELIEVE IT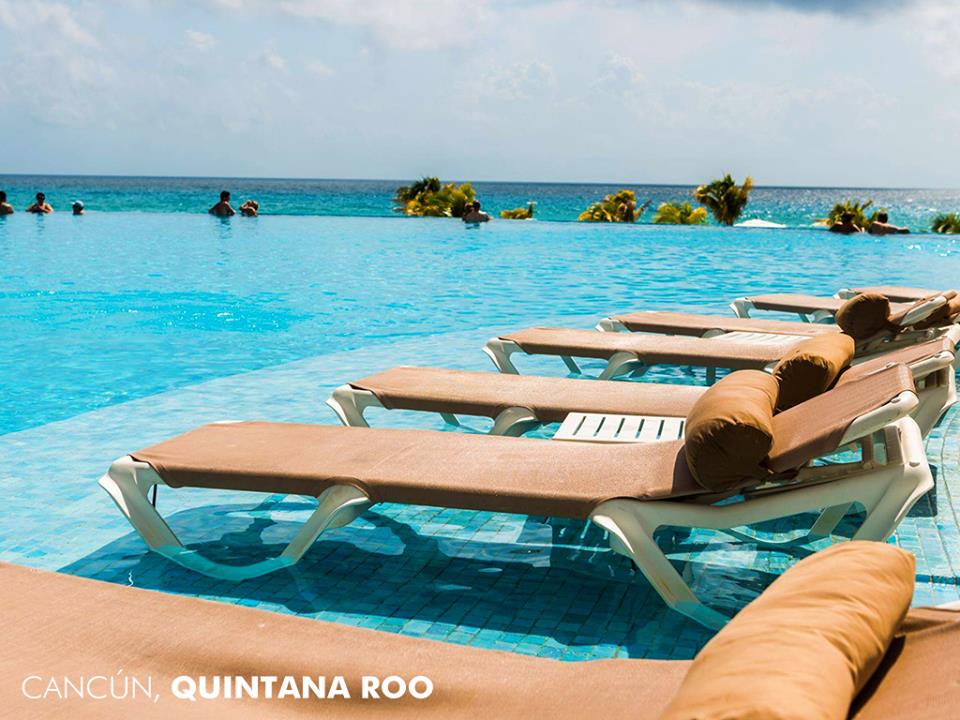 At one time Mexico used to evoke warm thoughts of tequila, sombreros, and tropical beaches. Nowadays due to the slanted media hype and sensationalism, Mexico is being portrayed like a shoot 'em up episode out of the hit TV show Breaking Bad. And that's just a crying shame for a country brimming with culture, history, nature, food and welcoming hospitable people.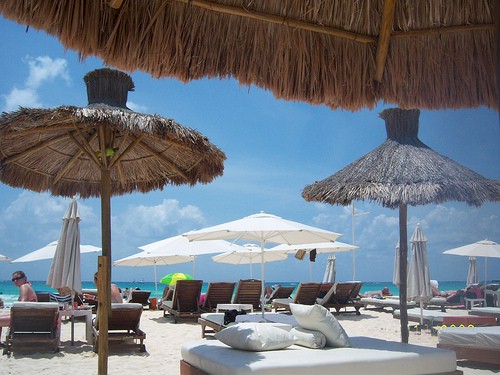 SO WHY & WHERE'S ALL THE FUSS?
Unless you've been in hiding in the Witness Protection Program, you've probably read the hyped up news about the drug cartel violence taking place in Mexico. The drug cartels are battling each other for control of the trade routes into the U.S., and the police and military are fiercely trying to stop them from doing business.
However, and it's a big 'however", out of the 31 states that make up the country of Mexico, only 4 of them have travel warnings issued by the U.S. State Department. The areas involved include Tijuana, Nogales, Ciudad Juarez, and Chihuahua. 
There's no sugar-coating that these drug wars have led to tremendous violence and deaths. While this violence is tragic and sad, we still have to separate fact from fiction to fully understand the impact on the average tourist's safety in Mexico.
Unless you have a dog in the fight i.e. you're involved in drug cartels, you're part of the Mexican military or police, or you're hitting on a drug lord's wife in a bar 😉 , plain old gringos like us are NOT targets in Mexico. 
Frankly, the chance of a tourist being murdered in Mexico is LESS than the chance of getting hit by lightning or winning the big power ball lottery, which is probably not going to happen to you either. (Sorry for that unfortunate piece of news 🙁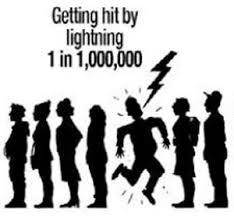 In fact, you are as safe in the tourist destinations in Mexico as you are in your own country. Unless of course your own country has a high crime rate, then just stay put in Mexico. (Insert smile here). 
To put it in perspective, note how far Tijuana is from the Cancun/Yucatan Peninsula on the map below.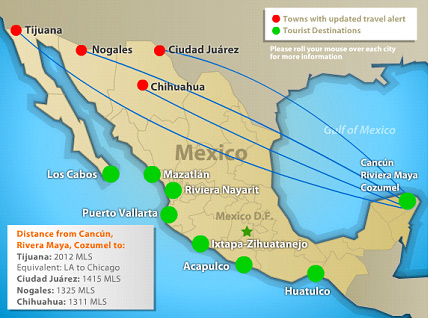 FACT FROM FICTION
While the headlines scream tourist hurt or dies in Mexico, we usually don't get the whole story of what happened and how this person got hurt or how they died. Was it a random act of violence or an accident? Or did they inflict hurt on themselves from excessive and downright risky behavior? Were they drinking too much, doing illegal drugs, hanging off balconies or walking into oncoming traffic in an inebriated state? This happens frequently in the high-tourist/party areas.
Unfortunately, whether someone was fueled by too much tequila and drowned in the ocean or died in a car accident, the truth doesn't seem to trickle down to the everyday traveler and then it's back to the headline-grabbing "Mexico is unsafe" jargon. 
The reality is people go on vacation to relax, and some people let loose thinking it's Pleasure Island and that because they're on a tropical vacation there are no consequences. An example is spring breakers who tear up parts of Mexico and cause themselves serious harm.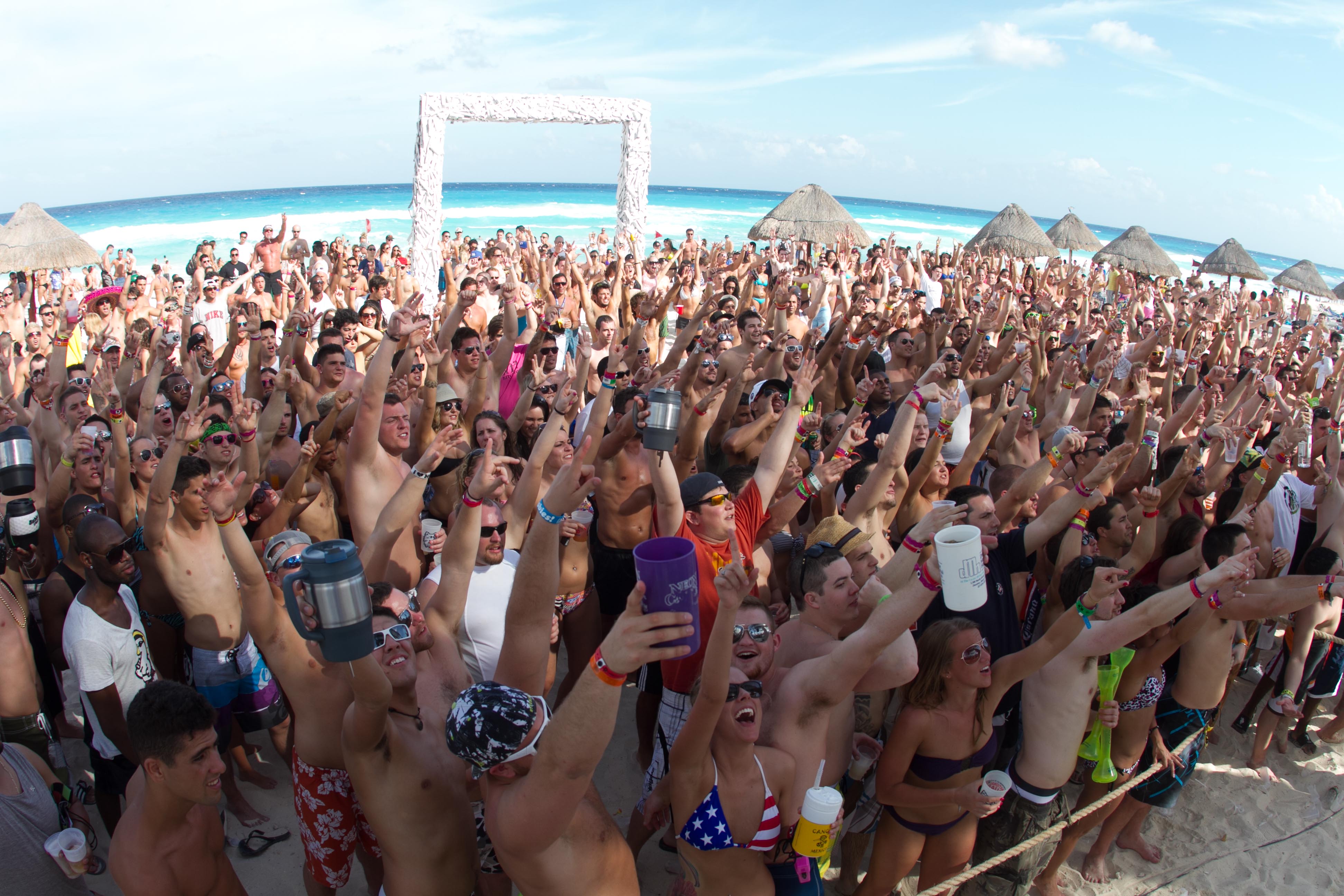 Areas of Florida have gotten wise and banned beach drinking during spring break to crack down on the out-of-control behavior and violence that ensues. Mexico is on its way to that kind of thinking too in order to protect people from themselves and others.
Given the majority of my blogs focus on the Riviera Maya, it's important to note that there are NO travel advisories in effect for the Yucatan Peninsula/Riviera Maya in the state of Quintana Roo. This includes Cancun, Playa del Carmen, Tulum, Puerto Morelos, Akumal, Cozumel, and Isla Mujeres where Playa Beach Getaways / Your Best Getaways have private vacation condos and villas for rental.
The Riviera Maya on the Yucatan peninsula is so far away from the US/Mexico border that due to its location, is almost isolated from the rest of the country. (Much like Cabo San Lucas on the Baja Peninsula.)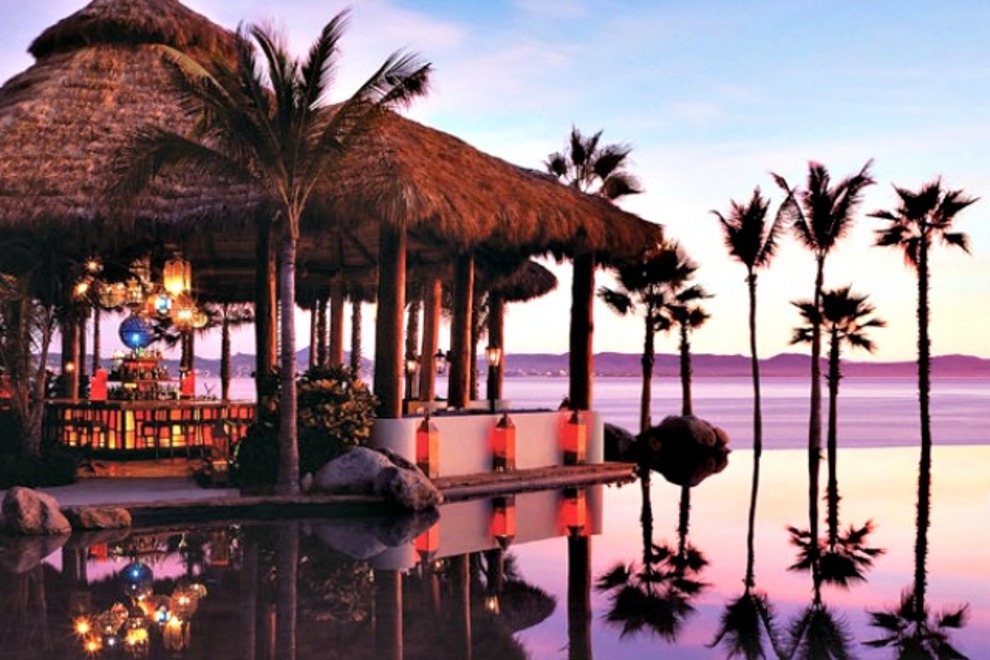 Our family travels frequently to Playa del Carmen ('Playa"), one of the most charming and picturesque towns in the Riviera Maya. We rent a beautiful spacious condo on the beach with a private rooftop terrace, and it is beyond safe and is a splendid place to visit.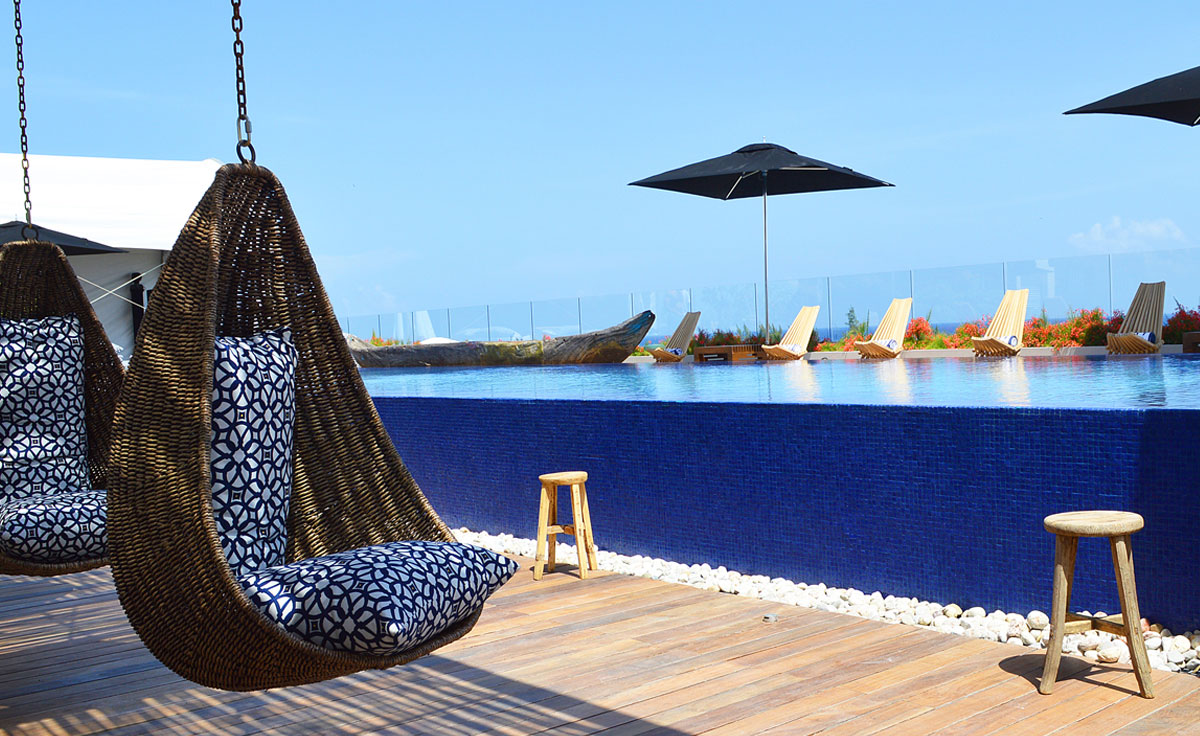 We enjoy going on adventure tours to water parks (Xcaret), ancient ruins, and visiting many of the beautiful towns that dot the shoreline of the Mexican Caribbean coast. Playa is a fun 'walking town', safe to tour around day or night. The famous 5th avenue offers tourists a pedestrian-only walkway of 40 blocks built parallel to the ocean, brimming with beautiful open air restaurants and bars, art galleries, boutique shops, spas, shopping malls, food courts and much more. 
We never have any safety concerns enjoying the nightlife in Playa. However back at home, there are definitely areas of my city that I would not dare walk in at night. The only dangerous things to happen to us to date, is a nasty hangover after enjoying an extra shot of tequila that we certainly did not need (wink wink)
You only need to look at the news briefly to know bad things are happening all around the world. Where is it really entirely safe to go anymore? Crime happens everywhere, and in the Riviera Maya, petty theft (without bodily harm) is probably the worst thing that could happen to you.
However, it's easily avoided. Leave irreplaceable valuables at home, use the security safe in your vacation rental, and don't leave valuables unattended on the beach or in a car. Basically use your noggin and you'll have no vacation headaches.
A WORLD OF WONDER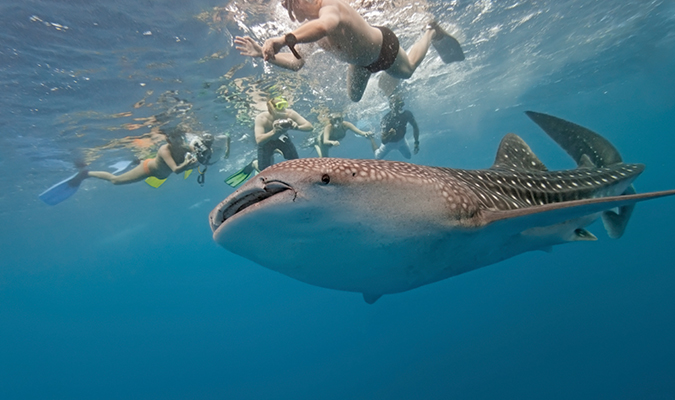 Mexico enjoys its own bragging rights – year after year it's the top U.S. international destination according to the U.S. Department of Commerce. And Europeans are flocking there to enjoy the country's seemingly endless sunshine, stunning scenery, and beautiful beaches, not to mention its astonishingly rich cultural heritage.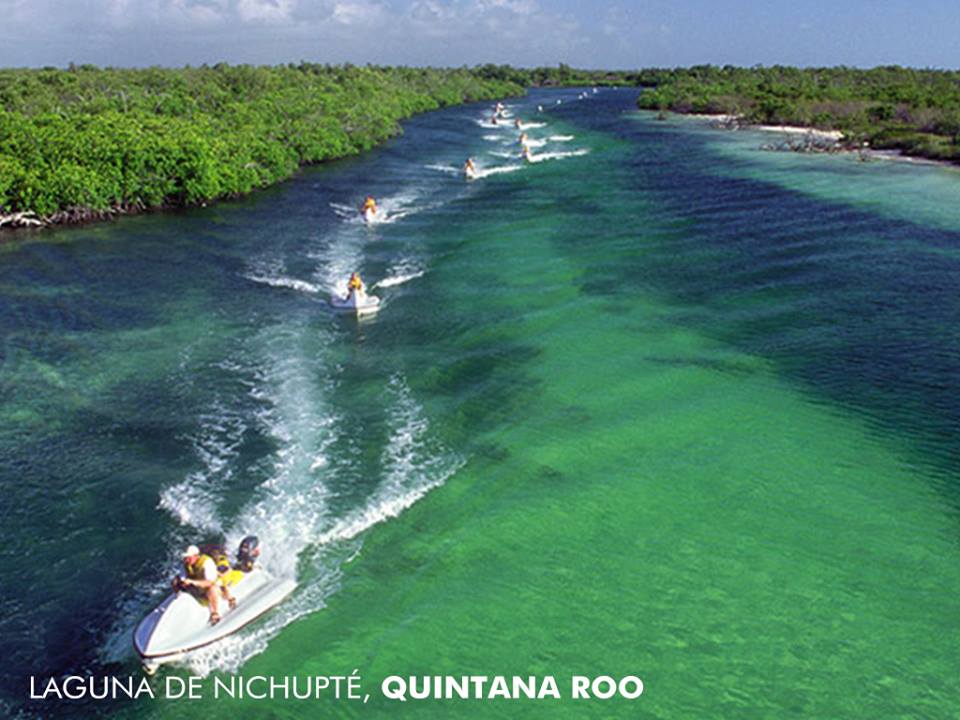 And Mexico is ranked 10th in the world for most-visited countries by international tourist arrivals with over 29 million foreigners visiting in 2014.* (Clearly many people are doing their homework on the safety of the country.)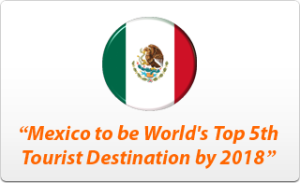 So not only is the Riviera Maya Mexico safe, it is a treat for the eyes and a wonder to the mind. It's the land of color and contrasts, idyllic powdery beaches & lush jungles, colonial towns & ancient archaeological sites, cenotes & lagoons, vibrant nightlife & exotic gastronomy and so much more. It offers a fascinating mixture of native people such as Aztecs and Mayas, as well as colonial influences from Spain. This shows up in its culinary creations, vibrant dance and musical traditions.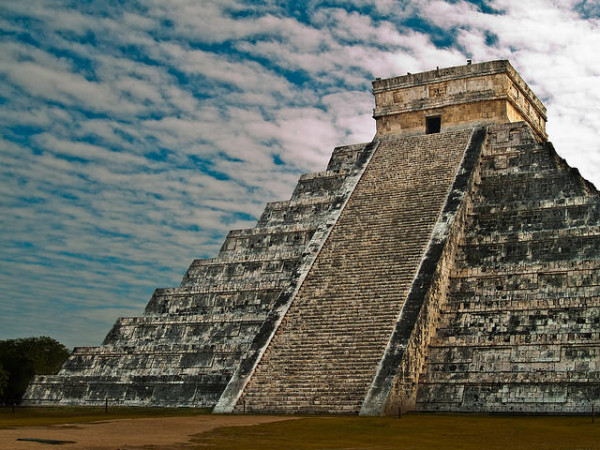 Not enough yummy goodness? Then top it off with the most hospitable and passionate people who welcome you with open arms and big smiles. And they offer a level of service, humor and passion that is almost unmatched anywhere else we've traveled. And yes these are all my own opinions based on research and travel. (If your opinion differs, you too can write your own blog!)

BE ON THE BALL
A savvy traveler educates themselves on the area they are traveling to. They use common sense and always exercise a degree of caution. An educated travel always ensures they book through a reputable company (like Playa Beach Getaways!) if you are staying in a private vacation rental. Check out the reviews, contact the owner/manager directly, and dot your i's and cross your t's.
¡VIVA MEXICO!
My family has fallen under the spell of the Riviera Maya Mexico. It's a place that has something for everyone, whether you're a nature, history, food, sports or adventure lover. It will take you by the hand and lead you on some amazing encounters with nature, history, and culture that will last forever in your memory. 
We can't wait for our next trip, and trust me, once you visit you too will understand how diverse, wonderful and safe Mexico is…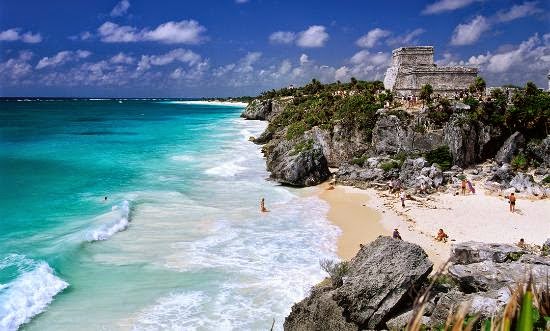 *Facts according to Wikipedia

"PLAYA" Gal (a very satisfied client working to promote Playa Beach Getaways!)
Contact Sally Foran: salgal@playabeachcondo.com  ~~~~ Catch us on Facebook & Pinterest
Sally Foran is a happily married mom of 3, residing in Canada and is a frequent traveler to the Riviera Maya MX. She is an aficionado on 'everything Playa del Carmen' and writes with joy and passion about the area.  She is also a witty blog contributor to Work & Family Foundation Canada, and NAVUT (offering professionals new to Ottawa the inside scoop!) Sally has also been awarded Blogger of the Week on TravelBlog.Org
Photos: Visit Mexico, Playadelcarmen.com, Journey Mexico, Beach.Tulum, P.Norte T.Advisor, FaithFromtheEdges, MexicanWedding,