Congratulations on booking a stay in one of our fab-ulicious condos or villas in the stunning Riviera Maya, the jewel of Mexico! You should consider yourself the smartest person you know for having the good sense to book a vacation rental with us at Playa Beach Getaways / Your Best Getaway! 😉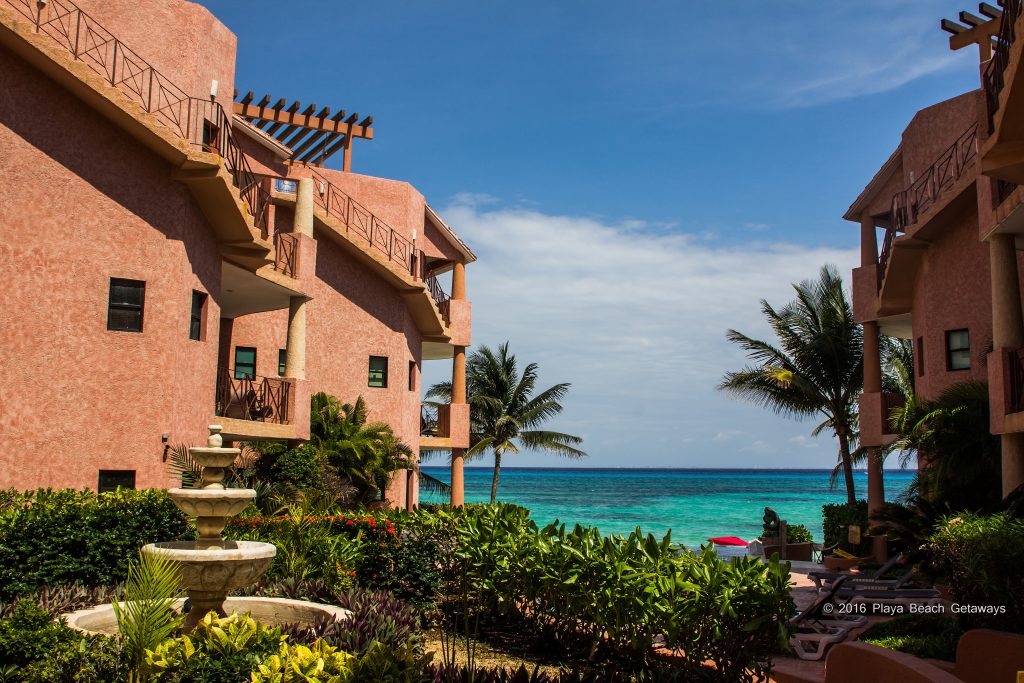 Preparing for a trip can be chaotic and stressful. There's the endless checklists, securing of your house, assigning someone to get your mail, finding a dog sitter for Fido and finally the dreaded packing. And don't forget the checking and re-checking that your passport is in your carry-on. (Been there, done that, bought the T-shirt and wore it out.)  Whew, after all that you really do need a vacation.
In order to make sure your vacation rocks from start to finish, we have prepared a list of 'Frequently Asked Questions' to make sure you avoid any snafus! In all areas of life knowledge is power, especially when it comes to trip planning.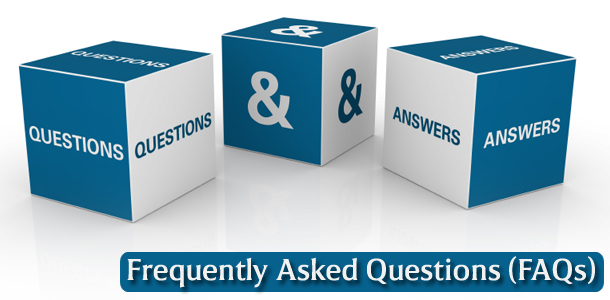 How far is Playa del Carmen from the Cancun Airport & how do I get there?
'Playa" is approximately a 45 minute drive from Cancun. We can arrange for private van transportation for up to 8 people in your party for a very reasonable rate. Please contact us for more information at: info@yourbestgetaway. com.  There are ADO buses that leave the airport frequently as well as taxis but we feel the direct and private route is optimal for our clients.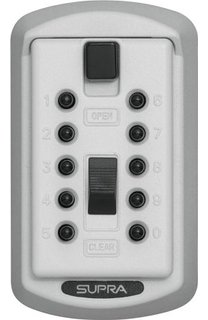 How do I get the keys to my condo rental? 
Once you have confirmed your booking with us, we will send you a code to open the lock box outside your condo/villa to access the keys to your condo. Upon leaving your condo you will put the key back into the lock box. If your condo complex has a security code for the entrance, it too will be sent to you prior to your arrival, along with all contact numbers for concierge and management etc.
Do I need to rent a car in Playa?
Playa is very much a walking town and you are close to everything including beaches, restaurants, bars, grocery shopping, convenience stores, spas etc. It is very easy to navigate as it is designed by streets (calles) and avenues (avenidas).  The streets go in even numbers and avenues go in multiples of 5. Starting at the south end of Playa Del Carmen is 2nd St, then 4th, 6th, 8th and so on. There is 1st Ave, 5th Ave, 10th Ave, 15th Ave, 20th Ave and so forth.
If you need to take a taxi, they are readily available and go for around 50-70 pesos but negotiate the rate upfront.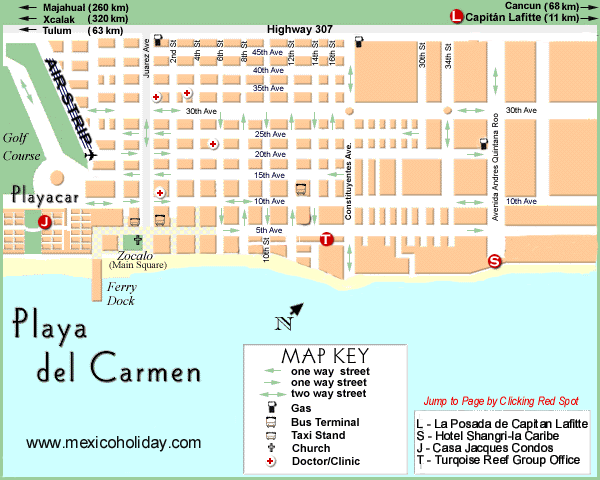 Top Tips:
*Do not take a taxi from a taxi stand – they are much more expensive. Catch one on a side street going by.
*Take a Colectivo! Colectivos are government operated mini vans that run between Cancun & Tulum and towns in between. Safe, air-conditioned, and seat up to 15 people. Cost is cheap: 40 pesos per person one way!

Do I use pesos?  Where do I take out money? Can I use my credit card?
Pesos is the currency in Mexico and most everything is listed in pesos. Bring pesos with you to get started and if you need to take out money there are ATMs all over Playa. (Ask for small bills from your bank at home for tipping/taxis etc). Note: The ATMs are both in Spanish and English. Pesos will be distributed so know how much to take out. For example – $100US equals approximately $1800 pesos. Use ATMs that are within a bank or branch so your debit card is never compromised. (Do not use street ATMs)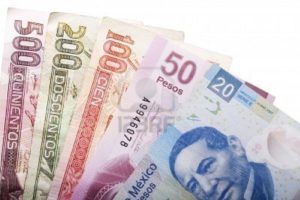 Most places will accept credit cards, although some beach bars will not so it is always wise to carry pesos. As a rule of thumb always keep your credit card in sight of you so your card is not compromised.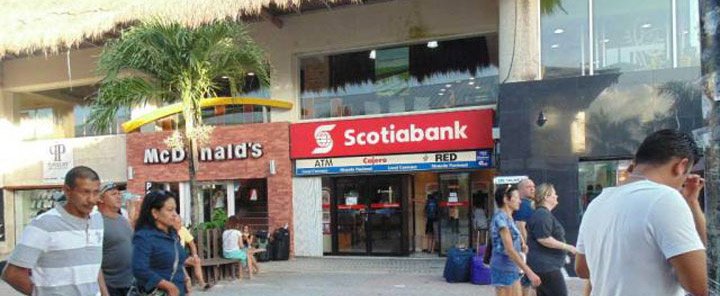 Top Tip:
*There is a Scotiabank at the corner of 5th ave. & 2nd.(If for any reason your card does not work, go to the bank within Walmart or MEGA or us HSBC etc. that is inside and you access by using your debit card.
*Alert your credit card and debit card companies that you are traveling so they don't decline your card due to unusual activity.
*Recommended banks: HSBC, Bancomer, Scotiabank, Bannorte, Santander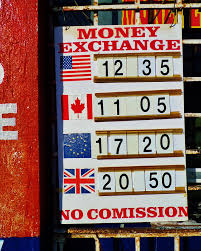 Can I exchange money in Playa?
Yes there are kiosks all over Playa called 'cambios' that will exchange currency. However be savvy – these cambios all have different exchange rates posted, so look around for the best exchange rate. Rule of thumb: further away from 5th avenue, the lower the rate. (Take your passport – it may be required as ID to exchange currency).
Where can I purchase groceries, beer & liquor?
There are some big grocery stores in Playa that sell alcohol along with groceries. Walmart, MEGA, Chedraui, and Soriana are all within walking distance from most condos & villas.  These are all one-stop shopping. Great selection of grocery items, fresh seafood, meat, deli, cheese and great options for take-out items such as BBQ chicken, fajita bar, pizza, wings etc. They sell beer, liquor, wine and tequila as well. Most large supermarket chains will also have an in-store pharmacy.
Walmart: Located on 30th avenue between Calle 8 & 10th.
MEGA: Located on 30th avenue and the corner of Constituyentes.
Soriana: Located on 30th avenue and 38th Street.
Chedraui: Avenida Juarez and Highway 307 (Take a taxi)
I don't want to cook, can you recommend take-out places?
Of course you don't want to slave over a hot stove on holidays! So you're in luck as Playa has over 900 restaurants, and enjoys many wonderful take out spots! And many of these places are quite cheap so you can easily feed a family or group without breaking the bank. One of our favorite places to go that offers a huge variety of choice at very reasonable prices is on 10th avenue. One block up from 5th avenue, between 8th and 16th is a few blocks of wonderful food stands offering Mexican fare, pizza, empanadas, crepes, burgers, chicken, sweets, el pastor…you name it, they've got it!
Last year Playa saw a new addition to its slew of eateries, a really cool food-court concept. Nuestro Senora De Carmen Mercado de Playa is an open-concept eatery offering a host of take-out restaurants within one building. Great variety of food options to eat in and take out from sushi, burgers, paninis, Italian, Mexican, seafood, ceviche, ice cream, smoothies, craft beer, pastries etc. There's a bar on the second level offering cocktails, beer and wine.
Here are a few take-out spots that we really enjoy!
LA BROCHERIE BBQ CHICKEN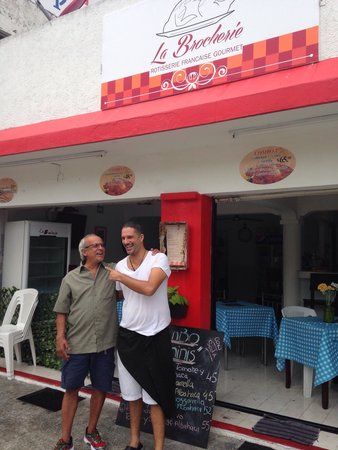 *La Brocherie: Operated by Fabian from France, this rotisserie BBQ chicken restaurant is magnifique! Slow roasted herbed chicken, with rice, tortillas, salsa takeout for 100 pesos. Try their tasty paninis, wings and salad. Very economical yet melt in your mouth cuisine! 15th Ave. between 4th & 6th Streets.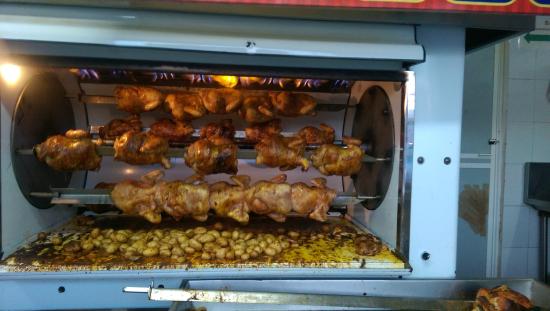 *El Pechugon: a sea of chickens roasting on a BBQ spit meets the eye as you walk up to El Pechugon. And the smell of roasting chicken dripping over baby potatoes will make your mouth water! Take out packages run around 100 pesos and will feed a small family! Located on Juarez and 10th ave.
*Yan Ten: Eat in or take out my favorite dish; they fabulous kabobs with jasmine rice and salad for about $5. Enjoy their hamburgers, tacos, quesadillas, fajitas etc. And 2-for-1 cocktails and beer! Can't be beat. On the beach located between 4th and 6th avenue. Watch for white tables under a white tent!
*Jumbo Grill: This colorful little spot is a local favorite grilling up some fabulous in-house burgers. Juicy served up with homemade toppings. Reasonably priced and served with home fries. Expect to pay anywhere from 60-14o pesos and worth every bite! Located in the Centro Maya Mall.
*Guacamoles: Located on 10th avenue between 8th & 10th street. Offering Mexican fare at very cheap prices and daily specials starting at 65 pesos. Fresh ingredients made with love.
*Mama Mia Pizza: Located on 2nd Street and offers over 7 varieties of pizza for 15 pesos a slice.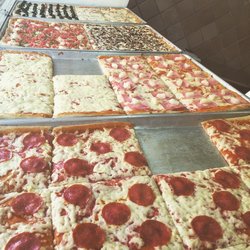 *McDonalds, Burger King, Starbucks, Häagen-Dazs all have stores in Playa as well.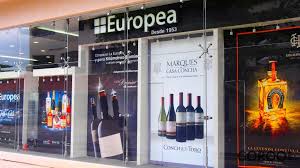 Is there anywhere else I can buy liquor or beer other than the grocery stores?
La Europea is a liquor store in Playa selling international wine, liquor, liqueur, tequila and beer. It also offers a deli and cheese market with fresh bakery items. It is located in the Quinta Alegria Mall on 5th avenue and Constituyentes. It is open to sell alcohol till 5 PM on Sundays which is a bonus.
Other Booze Options!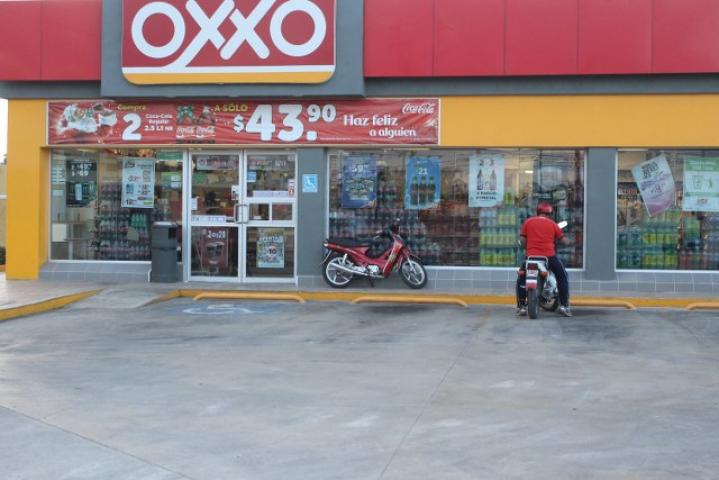 *OXXO, convenience stores, souvenir shops and pharmacy stores on and off 5th avenue will carry beer and assorted liquors.
*Off the Vine: on 1st street between 26 & 28th street.
*Winery & Plus: 10th Avenue & 28th street.
*Souvenir/pharmacy stores also are licensed to sell alcohol.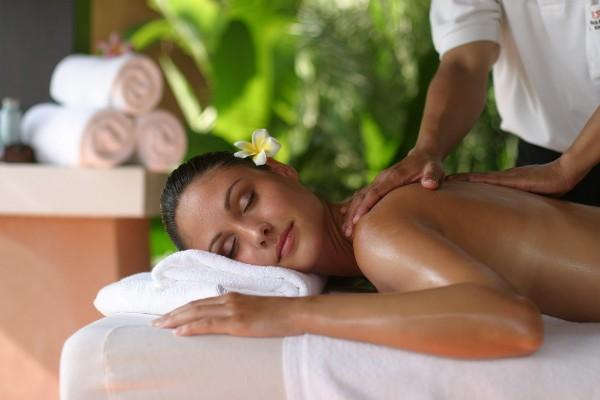 Where can I get a massage? 
Right outside your door on the beach in Playa! Most of our oceanfront condos enjoy close proximity to beach massage services which dot the beach. One hour massage for two people generally runs around $40/45 per couple. (Most are listed in US dollars; however they will take pesos so just ask for the conversation rate).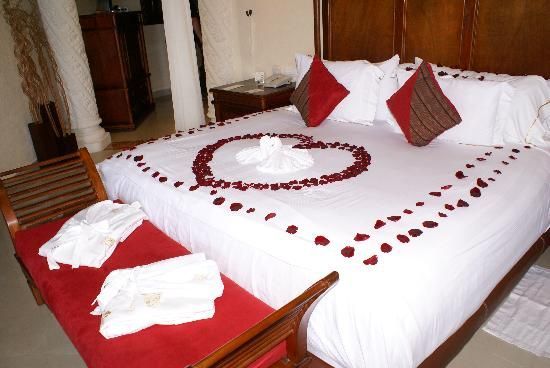 How much do I tip in restaurants and for housekeeping?  
Generally the same at home 10-15% for a restaurant tip. Before you tip ensure that the tip (or propina in Spanish) has not been added to your bill which often happens. (Tax is always included in the price set out on the menu and is illegal to add it afterwards).
Housekeeping: Typically housekeeping is offered every second day, and we recommend 50 to 100 pesos depending on the amount of guests in your condo. Tipping is very much appreciated as the minimum wage is low. For delivery of your luggage to your condo approximately 50 pesos and handling of your luggage at the airport depending on amount of baggage 10 to 50 pesos (again based on amount of luggage). If you receive beach service, please remember to leave a tip for these hardworking staff.)
Are there nightclubs in Playa?
Playa is a mecca for international night clubbers. Most night clubs are located on 12th Street between 10th Avenue and the beach including the infamous razzle-dazzle nightclub Coco Bongo which offers a Las-Vegas type show. One of the most popular nightclubs is Santanera which features two large dance floors, a terrace, and an enclosed club floor. Electronic yet chic music at its best. 10th Street & 5th Ave.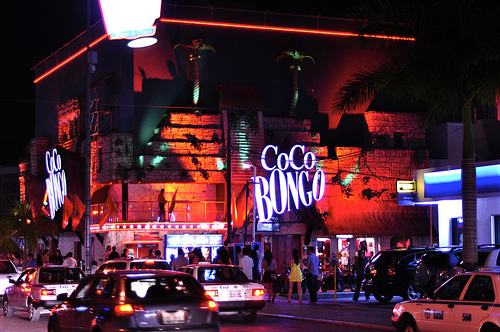 The beach comes alive at night too, offering rock bands at Wah Wah Beach Bar and Bad Boys. More relaxing music such as smooth jazz etc., can be found at Zenzi and Indigo Beach Club. DJ, fireshows etc., can be found at Blue Parrot. Senor Frogs offers up fun entertainment with the waiters always putting on a show!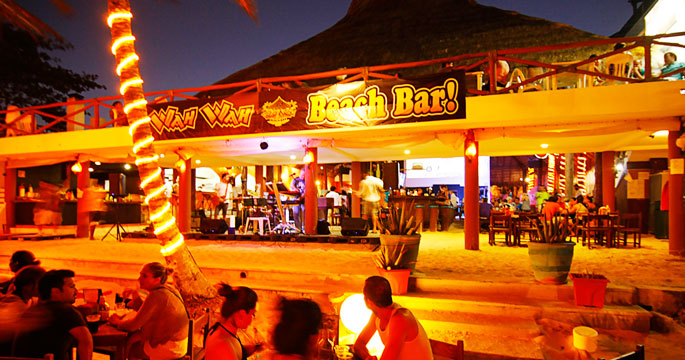 If you are a sports nut, there are a number of sports bars to enjoy a game. The Tequila Barrel on 5th Avenue between 10th and 12th streets is a good sports bar to hangout and street watch. Los Tabernacos is a great place to catch NHL hockey (including Canadian teams!) and is located on 1st Ave. between Calle 10 & 15th. Many beach bars have big screens for football, soccer and baseball.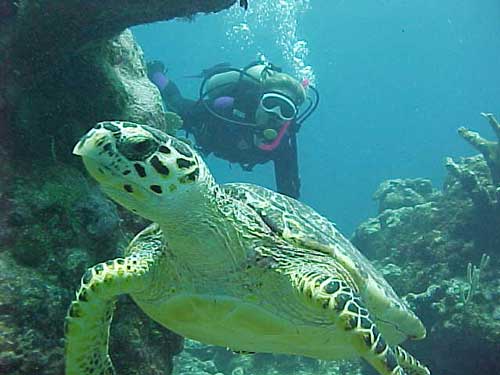 We'd like to scuba dive and/or take lessons?
We highly recommend Abyss Dive Center, a fully owned and managed Canadian dive center specializing in cenote and ocean dives with small groups to insure safety and a truly one-of-a-kind diving experience. They offer a full service training dive center as well. For further information please click HERE.
Are there water activities to do close by?
Yes! There are well-marked kiosks on the beach offering many types of activities. You can rent a jet ski, para-sail, go deep sea fishing, swim with whale sharks, sea turtles, snorkel or book a catamaran sunset tour. You can also rent a wave board or jet pack which shoots you out of the water where you dive back in!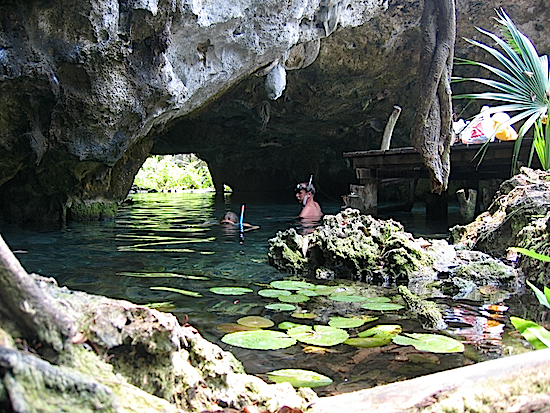 We'd like to visit some Ancient Mayan Ruins who do we book through?
Yucatreks are known for their custom-designed tours to discover ancient ruins and hidden gems in the Riviera Maya. They will immerse you in local culture, history and natural wonders. For more information on their tours, click Yucatreks.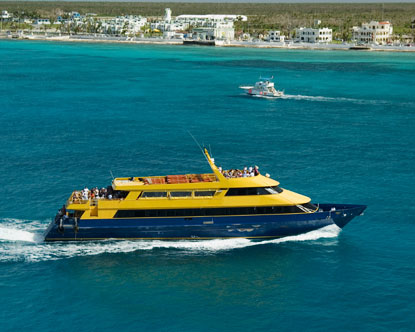 What ferry do I take to Cozumel?
There are 3 ferry systems running between Playa and Cozumel:  Barcos Caribe, Ultramar and Mexico Waterjets. All companies leave from the same pier, and you can buy one way tickets or round trip tickets. Ferry ride is approximately 30 minutes. The boat offers air conditioning, bathrooms and refreshments. (If you suffer from sea-sickness hit the pharmacy for Gravol).
Can I get my laundry done in Playa?
Most of our condos & villas enjoy both a washer and dryer for your private service. Laundry services are  available in Playa; simply drop off your laundry and return to it folded and packaged to go. Prices vary but expect to pay 10 to 14 pesos per kilogram which is very reasonable. Laundromats can be found from 15th to 40th avenues.
Do your condos have phones and WiFi?
The majority of our condos and villas enjoy vonage phone service which means you can call within North America for free. We also offer complimentary WiFi as well. For more info on these services please be sure to contact us in advance of your booking.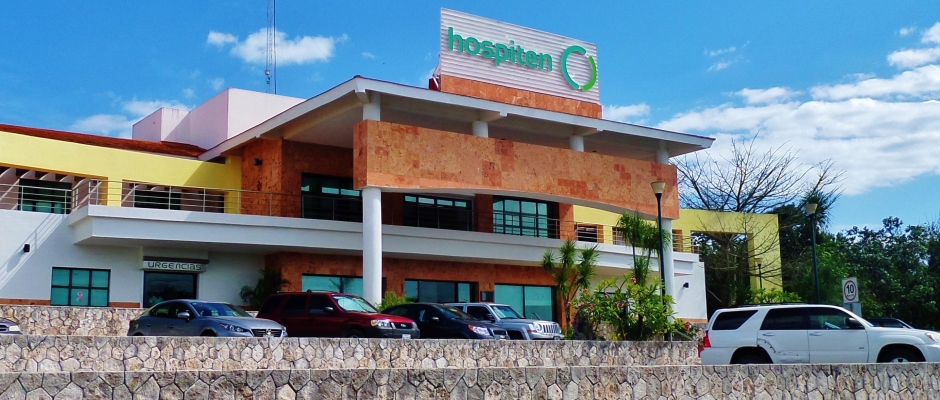 Do you have a doctor on call? Is there a hospital and/or dental services in Playa?
Yes we have access to a wonderful doctor who will come directly to your condo if required. There are also medical clinics and a hospital nearby along with pharmacies almost on every corner. There are many dental services in the area as well. Upon booking your vacation rental with Playa Beach Getaways/Your Best Getaway we will ensure you have up-to-date information with all necessary phone numbers and emails of any services you may require. At all times you can contact us directly for any assistance you may require.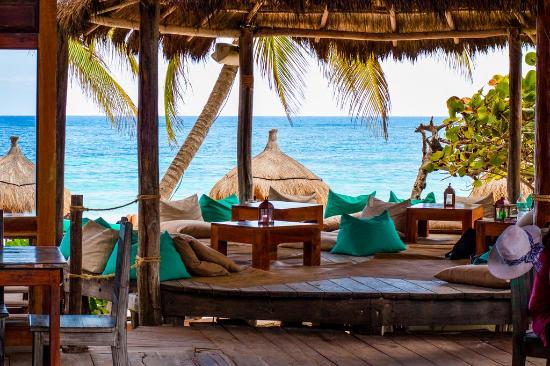 Where can I get a good map of Playa?
One of the best interactive maps we've come across is In The Roo which offers location of bars, restaurants, grocery stores etc. Click here!
We're There For You!
One of the perks of renting with Playa Beach Getaways / Your Best Getaway is that we equip you with an in-depth list of our top tips, activity and restaurant guide which will make navigating the Riviera Maya a breeze.
Questions? Want to tell us how great we are?! Then email us today at: info@yourbestgetaway.com
"PLAYA" Gal (a very satisfied client now working to promote Playa Beach Getaways!)
Contact Sally Foran: salgal@playabeachcondo.com  ~~ PS Catch us on Facebook & Pinterest

Sally Foran is a happily married mom of 3, residing in Canada and is a frequent traveler to the Riviera Maya MX. She is an aficionado on 'everything Playa del Carmen' and writes with joy and passion about the area. She is also a witty blog contributor to Work & Family Foundation Canada, and NAVUT (offering professionals new to Ottawa the inside scoop!) Sally has also been awarded Blogger of the Week on TravelBlog.Org which enjoys over 250,000 bloggers world-wide.
Playa Beach Getaways is a Denver CO. based company owned by Tonya Sarina. Playa Beach Getaways / Your Best Getaway have earned a rating of Excellent by Trip Advisor, FlipKey and VRBO and continues to earn raves from satisfied guests who return time after time.
PHOTOS (CANCUN.COM, VACATIONRENTALSSSIESTAKEY.COM, AMAZON, 121.COM.MX, TRIPADVISOR, TRAVELYUCATAN, YELP, YUCATANALAMO, BALISPAGUIDE, VRBO, LATINABROAD, TRAVELRIVIERAMAYA