"If food is the body of good living, wine is its soul". ~
Not all wine and food festivals are created equal. Some culinary festivals come off as rather pretentious and snooty. Picture attendees dripping in Prada holding pricey glasses of wine so small you couldn't gargle with them if your life depended on it. Dare I even mention the nightmare lineups just to taste one measly chicken skewer because it's been prepared by a Michelin star chef. Even the most dedicated food enthusiasts have their breaking point.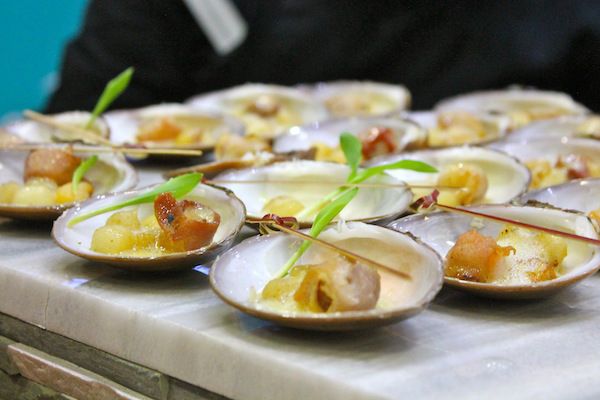 There is a wine and food festival however that makes other festivals green with envy and this particular food festival makes my heart leap with joy. A food festival pulsing with an electric atmosphere. A food festival that knows how to celebrate the happy marriage between great food and exceptional wines and spirits. As such, I raise my sombrero to the Cancun-Riviera Maya Wine and Food Festival which is worth every peso to attend.
Just picture food and wine pairings, cooking demonstrations, chef meet-and-greet sessions, lavish meals on the beach and stunning sunset cocktail parties just for starters… Ay caramba!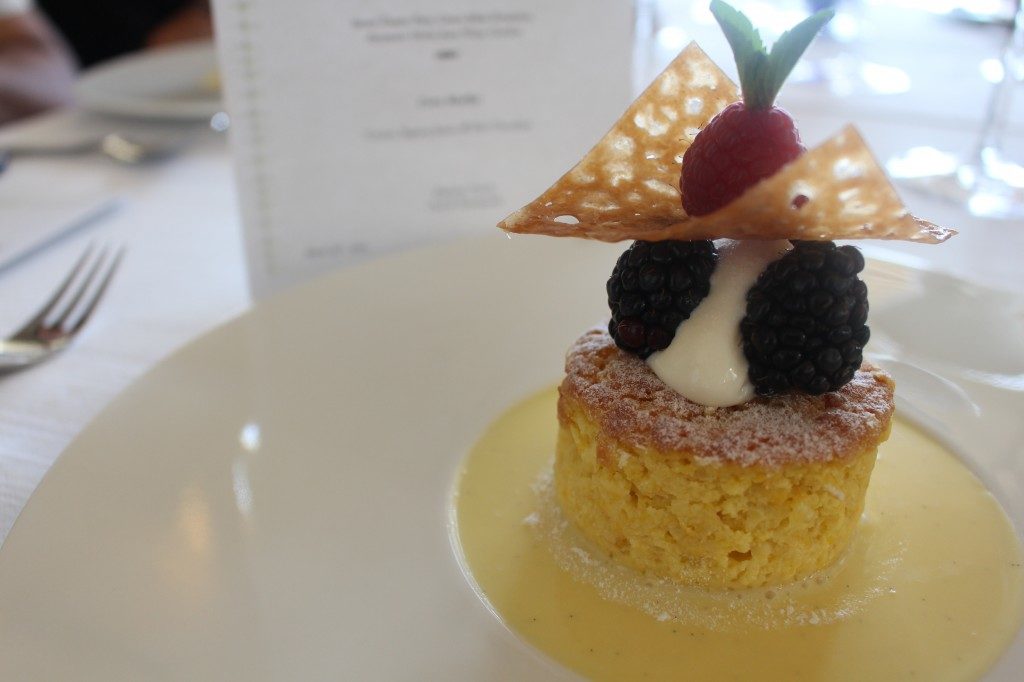 So amigos get ready for the uncorking of wine bottles because the 5th Annual Cancun/Riviera Maya Wine & Food Festival is washing ashore on April 27th till May 1st.  And let me tell you, by the end of this culinary event you will find yourself uttering words like scrumptious, delectable, divine, succulent, decadent, and full-bodied!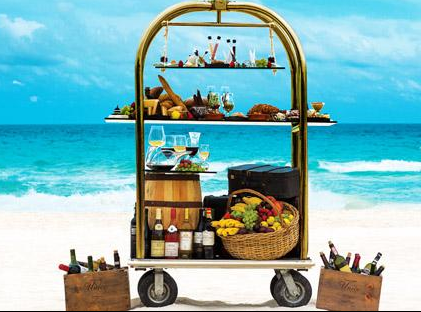 This culinary event gets better and better each year due to the exuberance and efforts of the amazing planners who have a finger on the 'food pulse'. Add in world-class professional chefs, sommeliers, winemakers and culinary celebrities from different parts of the globe and you've got a ticket to foodie paradise.

And none of this would be possible without the enthusiasm of the dedicated attendees who enjoy a feast for the eyes with both the food and also with the stunning backdrop of the Mexican Caribbean with its sparkling turquoise ocean and palm-laden beaches.     
This gastronomic event kicks off on April 27th at Sandos Cancun Resort followed by 4 days of pure food joy (and ahem, yours truly received an invite as media/blogger guest!) A highlight of the festival is the superb Gourmet Tasting Village which as the name implies is a tasting village erected under a mega-tent situated oceanfront where you nibble, sip, savor and celebrate mouth-watering bites. (Keep a napkin close by – there may be drooling!)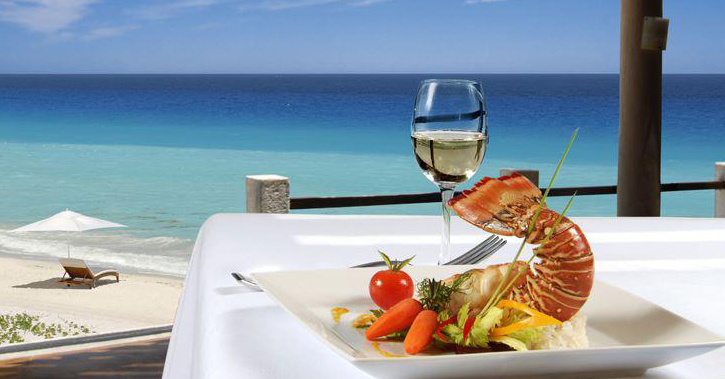 Gourmands from over 20 restaurants will dole out their culinary creations from seafood to Mexican/Spanish/Mayan fusion, along with offering delectable tastings of wine, craft beer, and top-shelf spirit. And of course, the mascot of Mexico will be there in all its full glory – TEQUILA!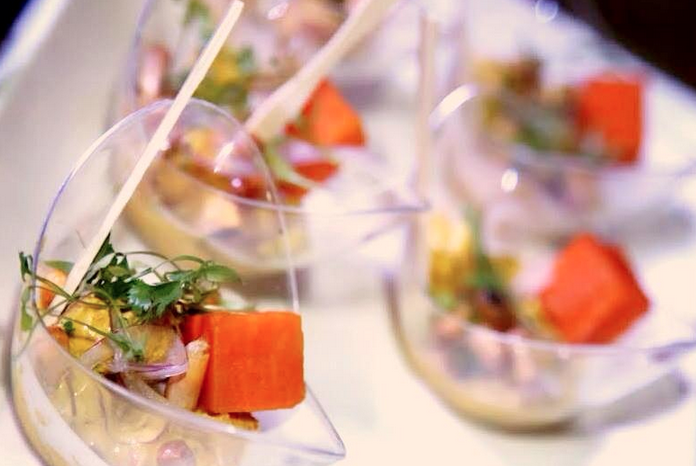 While there don't miss the chance to taste local coffees and chocolate, ice creams and other delectable bites of heavenly desserts on display as well. After a few hours of sipping, savoring and sniffing, your palette will high-five you for giving it such a rich indulgence!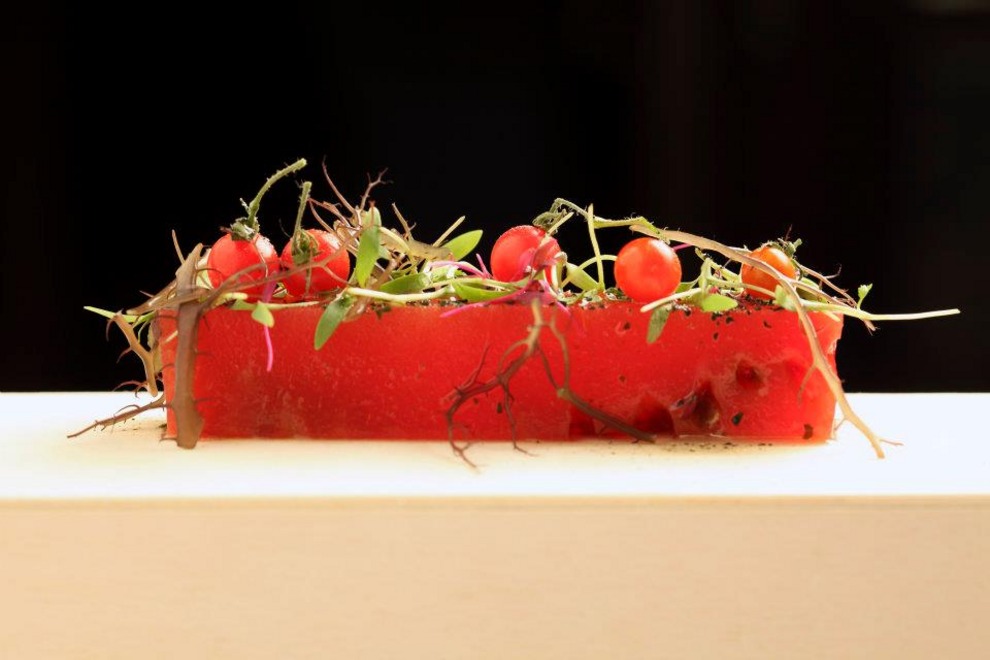 This event is a place where flavor and aromas dance in perfect harmony while the soft sounds of live music fill the air. Trust me, they'll have to pry you off a palm tree to get you to leave when it's all over.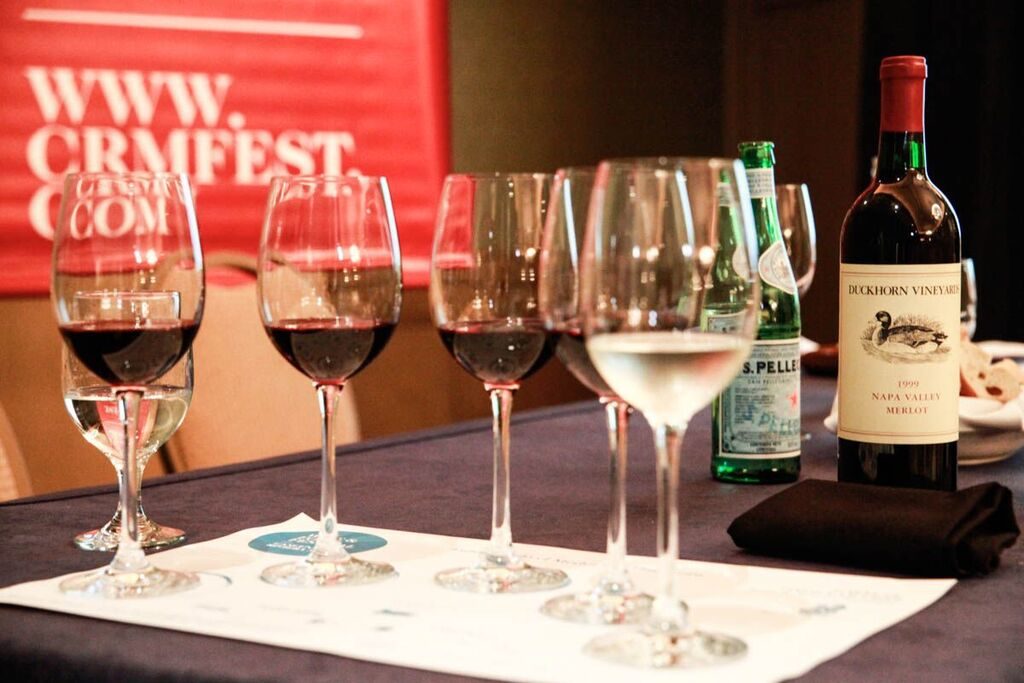 It's a jam-packed festival of events including a Celebrities Catamaran Cruise leaving from Cancun to Isla Mujeres on April 30th. Picture yourself floating over the multi-colored blue of the Caribbean while Champagne bottles are popping all around you. Then partaking in an enchanting lunch paired with the finest wines. You had me at HOLA.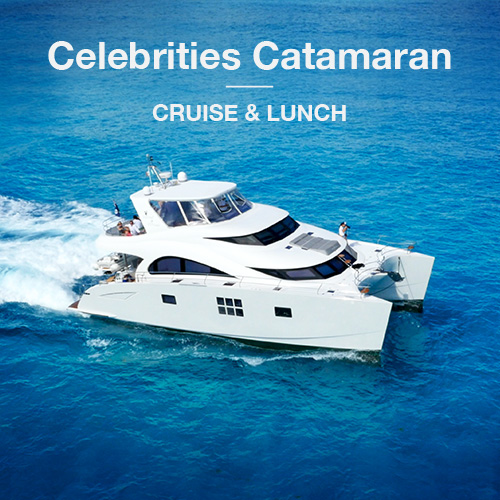 It is said that the way to a man's heart is through his stomach, and perhaps the same can be said of  getting to know a country – start with sampling its cuisine and drink and you'll fall in love! So start training those taste buds of yours for an epic tasting journey where you'll take Cancun one bite and one sip at a time. Get ready to eat up what this wonderful culinary festival has to offer!
Salud and hope to see you raising a glass of bubbly there!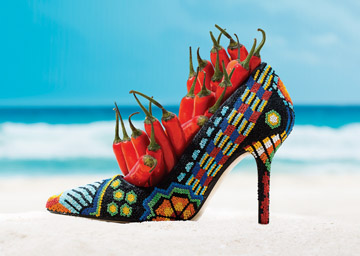 Want the dish (wink wink) on the hottest food festival in Mexico? Of course you do! Click here for tickets, list of events and more! Want to lay your gorgeous head on a soft pillow in one of our deluxe oceanfront condos? Then flip us an email today at: info@yourbestgetaway.com.  (We can also arrange round-trip private transportation from your condo to the Wine and Food Festival!)
"PLAYA" Gal (a very satisfied client now working to promote Playa Beach Getaways!)
Contact Sally Foran: salgal@playabeachcondo.com  ~~ PS Catch us on Facebook & Pinterest

Sally Foran is a happily married mom of 3, residing in Canada and is a frequent traveler to the Riviera Maya MX. She is an aficionado on 'everything Playa del Carmen' and writes with joy and passion about the area. She is also a witty blog contributor to Work & Family Foundation Canada, and NAVUT (offering professionals new to Ottawa the inside scoop!) Sally has also been awarded Blogger of the Week on TravelBlog.Org which enjoys over 250,000 bloggers world-wide.
Playa Beach Getaways is a Denver CO. based company owned by Tonya Sarina. Playa Beach Getaways / Your Best Getaway have earned a rating of Excellent by Trip Advisor, FlipKey and VRBO and continues to earn raves from satisfied guests who return time after time.
Photos: wineandfoodfest.com, syndicate.details.com, stylereport.com.mx, saboreart.com.mx, lifebitesnews.com,