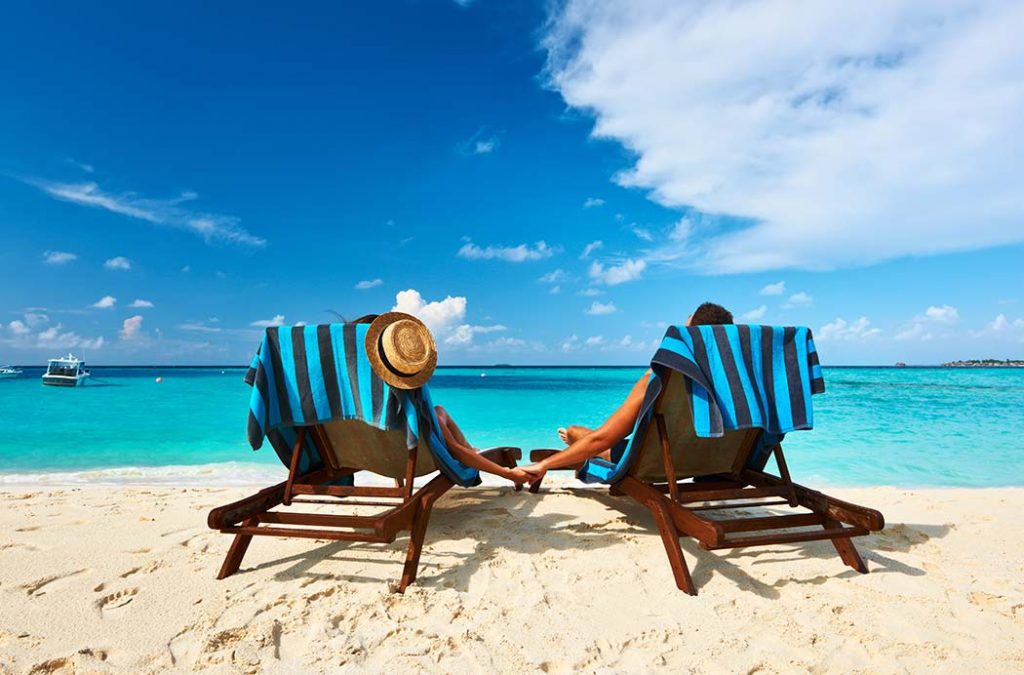 "The best things in life are free. The rest are too expensive…"
I have to admit I love FREE things. Although for the life of me I can't remember the last time I got anything free? Free things in life are a rarity. Another rarity for many is sticking to a budget on vacation. Been there, done that, and then did it again several more times 😉
The Riviera Maya may look glamorous and out of reach for the budget traveler, but think again. There is no end of things to do in this gem of Mexico, and believe it or not there are some fun things you can enjoy for free. And I'm not pulling your leg! There's nothing I like better than getting a deal except maybe sharing it with family and friends! While I wish I could tell you where to find beach bars offering free margaritas on the house, (I can't!) I can let you in on a list of things to do without spending a peso!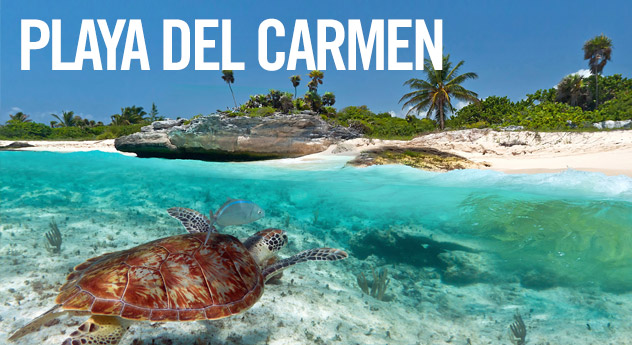 Beaches: The Riviera Maya enjoys some of the most jaw-dropping beaches in the world from Cancun to Tulum. They are simply stunning. Whether you stroll them, hunt for seashells, build sandcastles or just soak up the sun on a beach towel they are just calming for the soul. Did I mention they were stunning? Take a beach umbrella and a towel and you can spend a day relaxing on these unique soft powdery beaches. *The beaches in Playacar south of the ferry are quiet and spacious. Take a stroll on the beach at night and you'll come across live music, belly dancers and fire shows. 

Ocean: The startling color of the Caribbean Sea makes for a beautiful backdrop for the Riviera Maya. Whether you love to body surf, float, snorkel or paddle board, the turquoise Caribbean is a huge draw for people of all ages. Take a cooler with some 'cerveza' (that you bought cheaply at Walmart) and enjoy a picnic on the beach while you dip in and out of the surf. Don't miss watching the sun rise and set over the ocean – it's an unforgettable experience!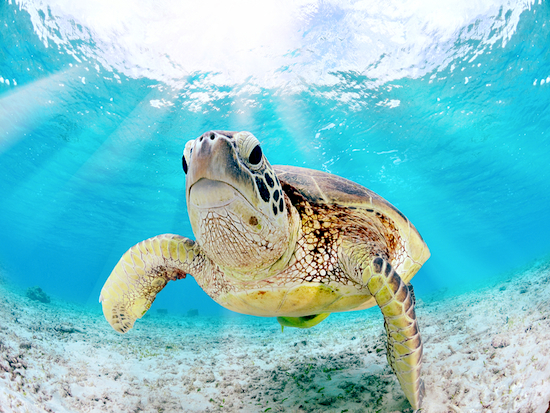 Diving/Snorkeling: If you make your way over to Cozumel Island, stop in at Palancar Beach which is a hotspot for divers and snorkelers. The Palancar Reef is ideal for the novice diver, offering a vibrant reef with coral formations.  Stunning!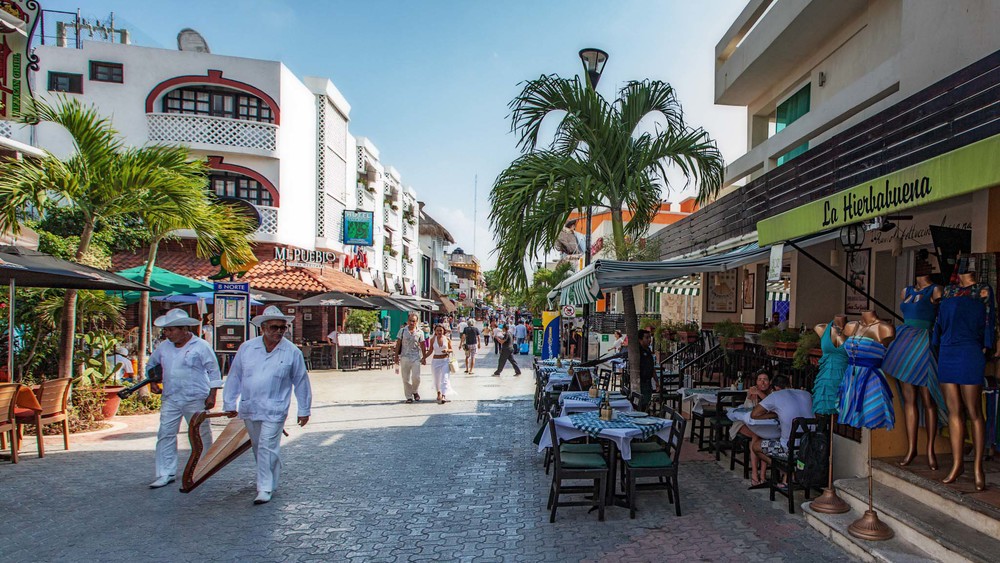 5th Avenue: This pedestrian-only cobblestone walkway spanning 40 blocks is the heart of Playa itself! It runs parallel to the ocean (around 500 meters away from it) and in between there are restaurants, bars, stores, hotels and more. Intersecting with 5th venue are streets that all lead to the beach, lined with dive shops, and beach bars as well. Ideal for window shopping and people watching, 5th avenue offers a fun vibe and colorful European flair! Take a peek in boutique hotels or souvenir shops, many of which are built in a jungle setting with waterfalls and cenotes. Stop and listen to the local musicians and mariachis that make their way down 5th. Talk about being in the party mood!
A Picture is Worth…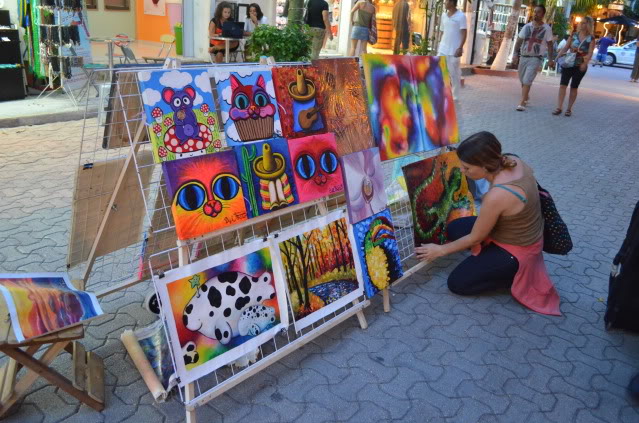 Thursday night is 'Art in the Street' night where local artists display their wares under the stars on 5th avenue. Take a stroll and see what fabulous works of art they produce. 5th Avenue (24th till 32nd street). Beside Quinta Alegria Mall on 20th.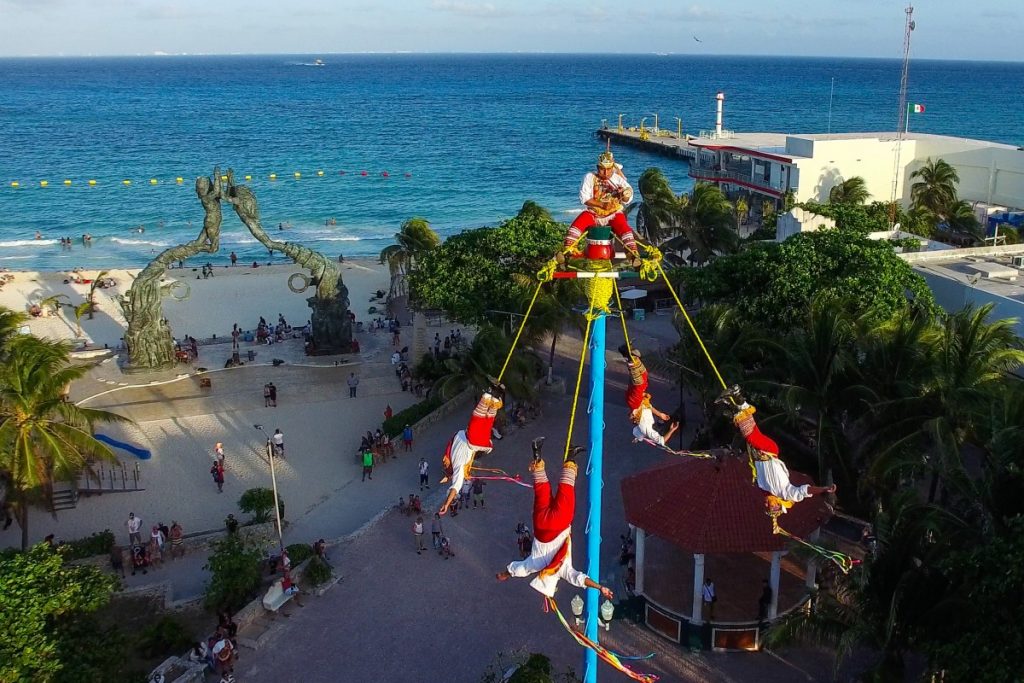 Parque Fundadores: This beautifully renovated area is a great place to sit and relax with the beach alive with soccer and volleyball games. The ferry pier to Cozumel is close offering a taste of the sights and sounds of Playa. In the afternoons and evenings, you can see the Papantla dancers put on a Mesoamerican ceremony for free. Five colorfully attired dancers called voladores climb to the top of a 150 foot pole and then suspended by ropes wound around the top of the pole, four of them fly through the air upside down as they are rotated and lowered to the ground. It is a great show for the whole family!
Nuestra Señora del Carmen Chapel: This small pretty Catholic Church is located on 5th avenue overlooking the Caribbean. This traditional Church is steeped in history and culture, along with being a place of tranquility. Stop in at Christmas and Easter for a poignant and moving experience.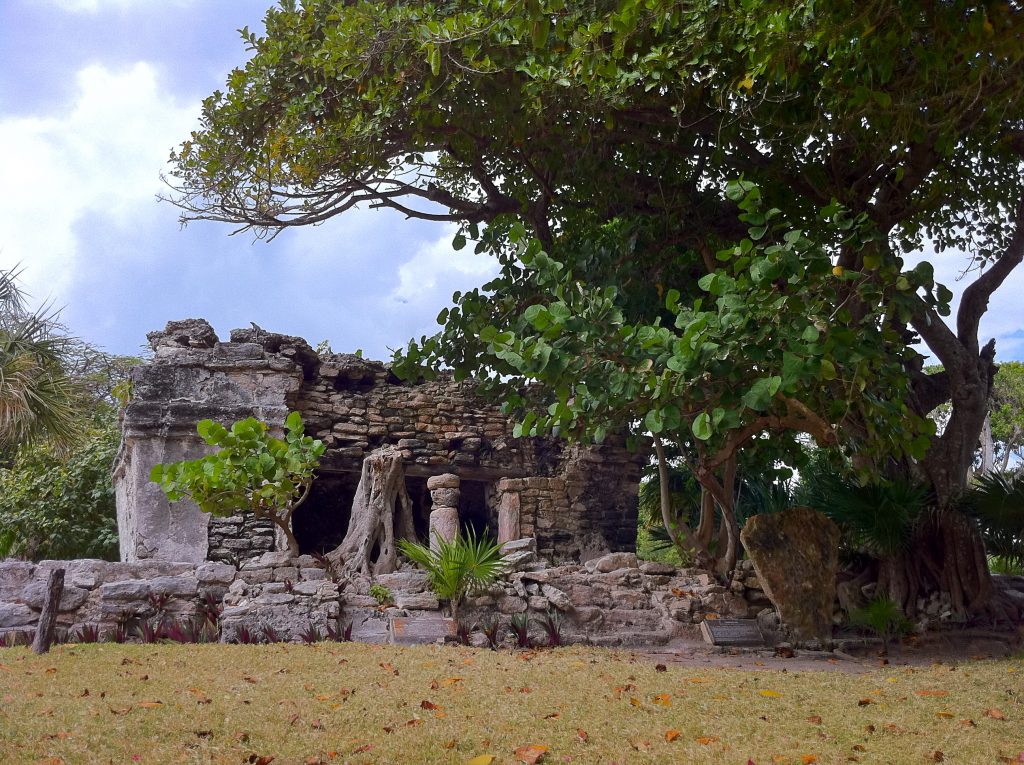 Ancient Mayan Ruins in Playacar: Did you know not far from the heart of Playa in the exclusive gated community of Playacar are ancient Mayan ruins known as Xaman Ha that you can view for free? These Mayan ruins were predominately a residential community during the Post-Classic period due to the easy access to Cozumel. The remaining 3 buildings were thought to be the first of the communities visited by the Spanish. It is a very pleasant walk through Playacar so take your camera.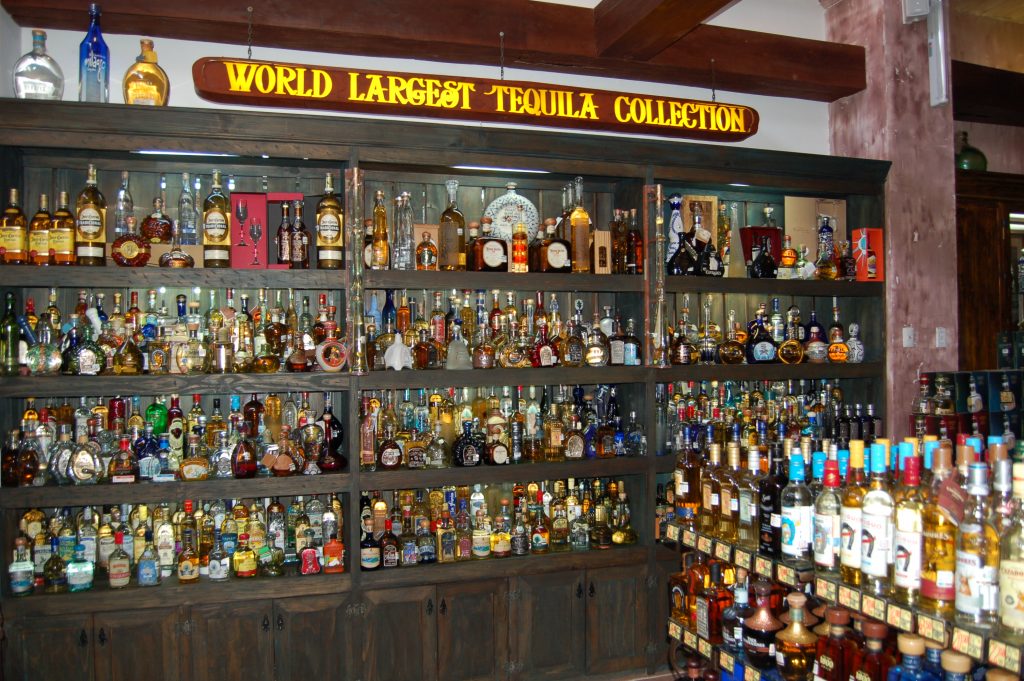 Tequila Tasting & History: Many of the stores in Playa that sell tequila will offer you a free tequila sample. (Yes I know this because I like things free!) In particular, Tequila Town located on 20th avenue & 1st avenue. They will take you through the different types of tequila. It has an extensive selection of tequilas to buy for that special person back home.
Riviera Maya Jazz Festival: Calling all jazz lovers – every year Playa hosts a jazz festival in November. Held at Mamitas Beach drawing some of the biggest performers in the jazz industry. And guess what? Yep it's free too! November 24-26 2016.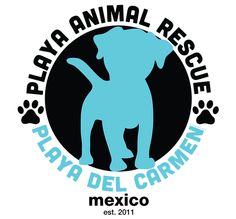 Playa Animal Rescue:  On Saturday mornings, they open their doors to guests to enjoy the shelter and the dogs. This is a perfect opportunity to allow the dogs contact with humans.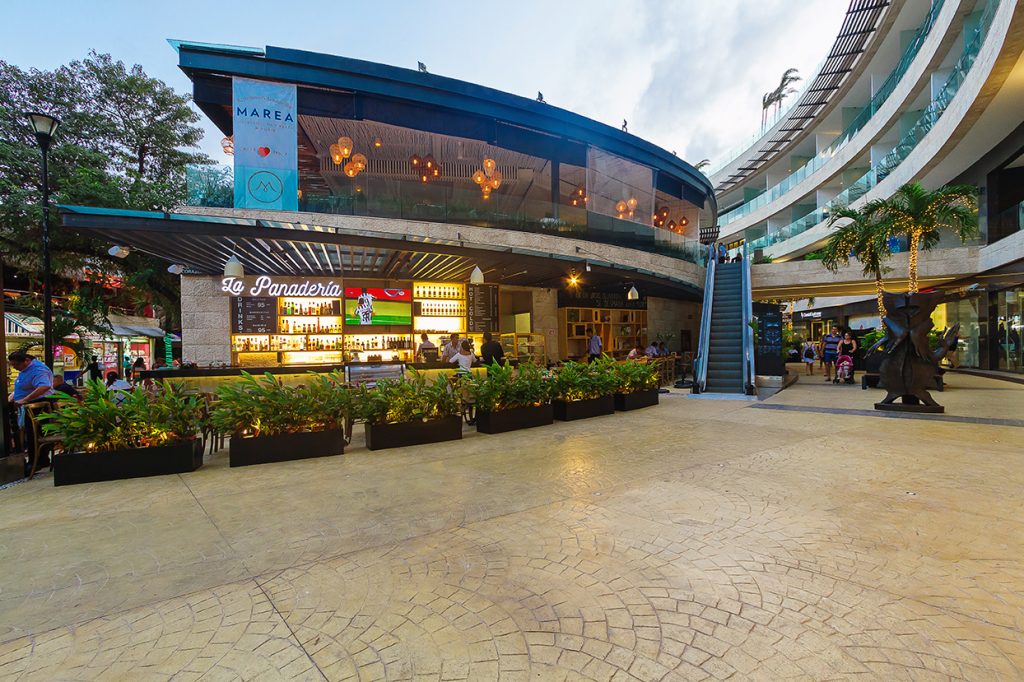 Tour the Malls: Two new malls have been built in Playa in the past two years. The newest mall is the Calle Corazon Mall with outside escalators to take you up to the second level of the mall. It is beautifully designed in a curved shape with an island of shops on the main level. Take the elevator to the rooftop where you can enjoy stunning views of the Caribbean from the two restaurants in the Thompson Hotel. 5th avenue at 12 & 14th.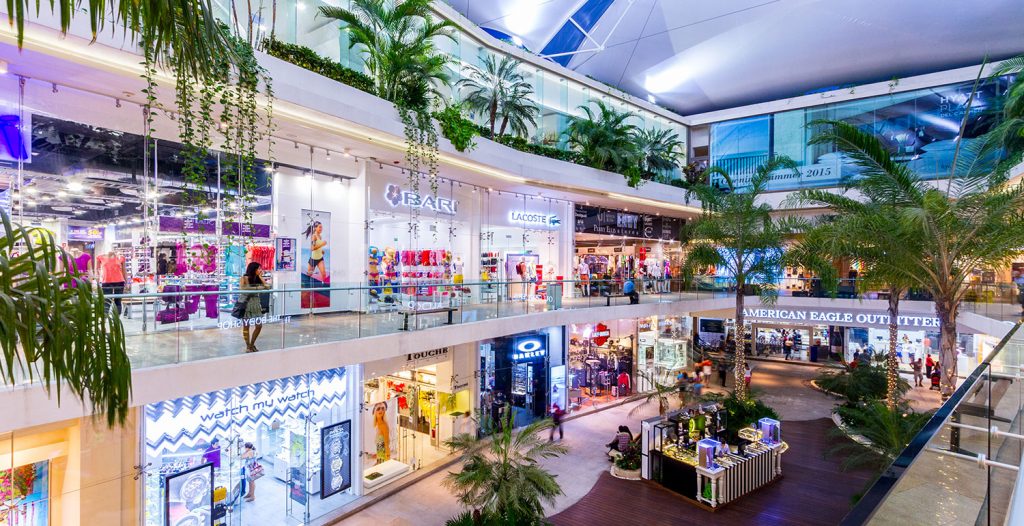 Quinta Alegria Mall opened a few years ago on the corner of 5th and Constituyentes. A three story plaza beautifully landscaped with plants and palm trees within. It is a lovely mall to walk around, and you can partake in great people watching from the second floor. There's a bar overlooking 5th avenue that offers live music at night with craft beer and tasty Bloody Caesars!
So now go get 'em and enjoy these free activities with your family. If I've said it once I've said it a hundred times, there is no end of things to do in the fabulous Riviera Maya and now there's a few freebies to add to the list!
If you book your vacation rental through us, we will ensure you have our recommended guide of activities to enjoy.
We are standing by so email us today at: info@yourbestgetaway.com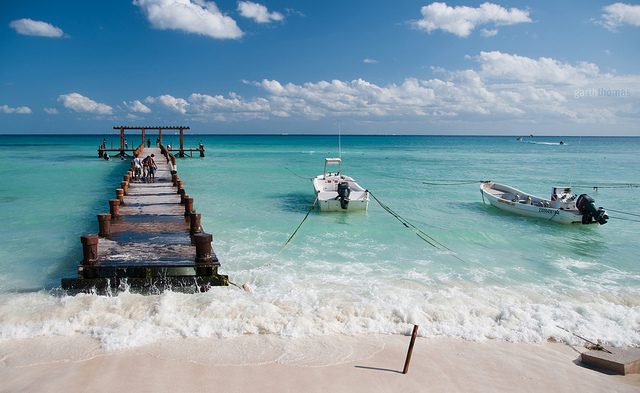 I can't believe how fast this summer went by. According to my husband I say the exact same thing every September… 🙂
So while this summer may have flown by quickly, 'we made hay while the sun shined' on our annual summer vacation to Playa del Carmen, MX. We had a fabulicious time and thoroughly enjoyed our luxurious stay at Luna Encantada while being blessed with perfect weather, great food, and fun family activities.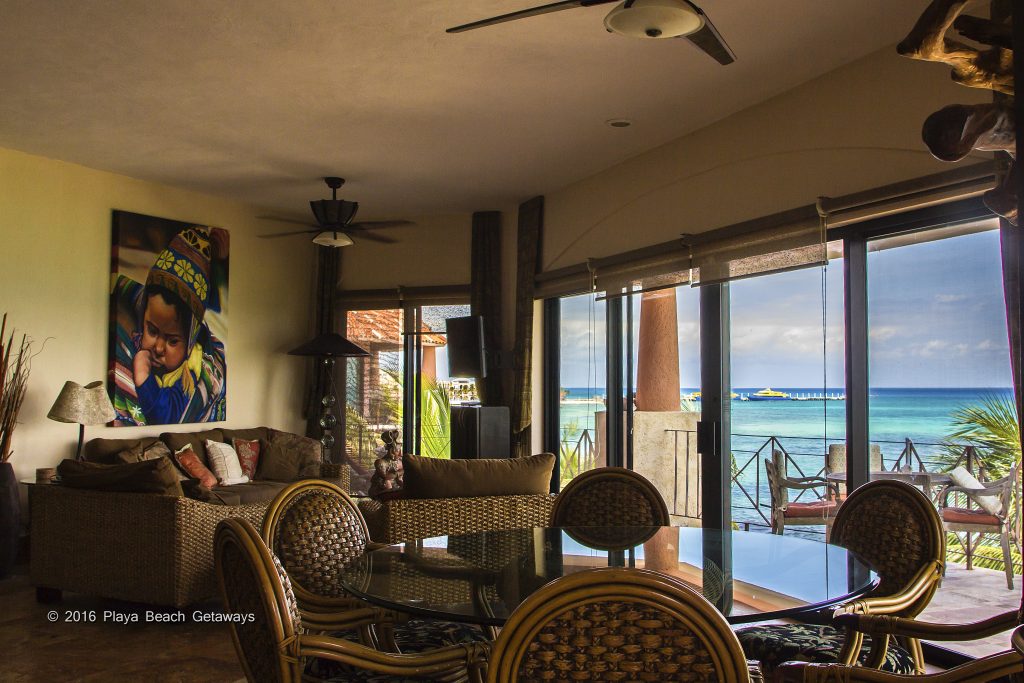 Luna Encantada
Every visit to Playa there's a new experience to be had. It's so much fun to explore all that this area has to offer and then turn around and share it with all of you! I'ts one of the perks of a private condo rental – the ability to do your own thing, go on your own adventures and not be on anyone else's schedule.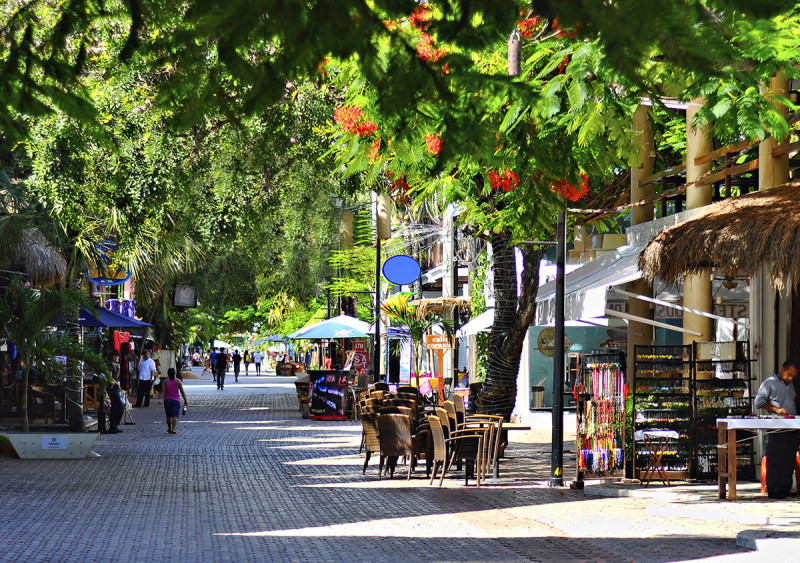 So on that note, here are some of my favorite things (do you hear the Sound of Music playing?) in no particular order that I really enjoyed this summer while kicking back in our favorite spot!
Craft Beer at Gonzalez Bar: What's better than a cold beer on a hot tropical day? If you are into craft beer, then check out Gonzalez Bar which offers local artisanal beer. Stop in at their Quinta Alegria Mall location and sip a cold one while people watching from open sitting area overlooking 5th avenue! (Quinta Alegria Mall on 5th & 20th. Behind Grand Hyatt 1st Ave. 24th & 26th)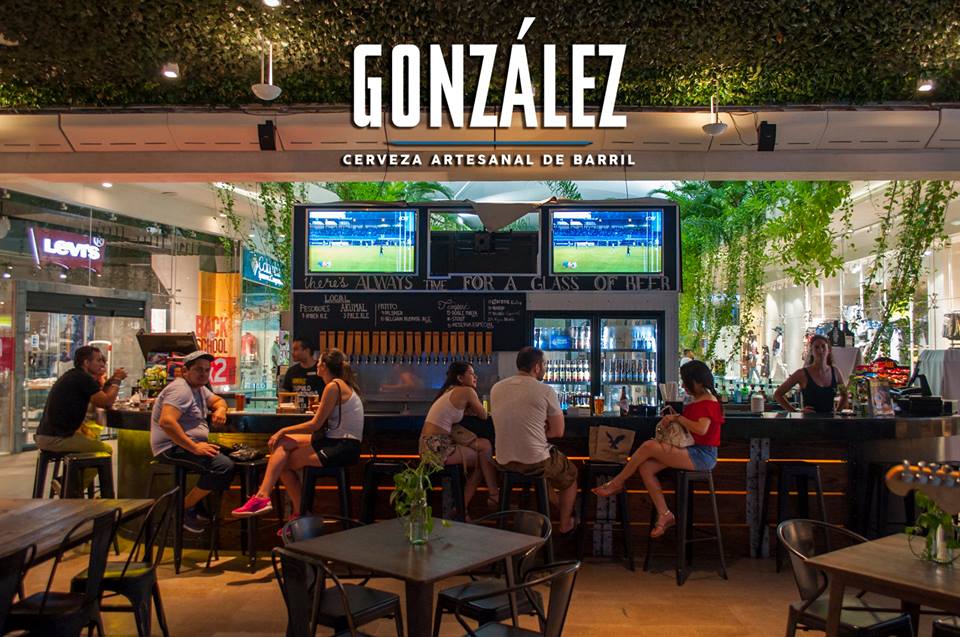 "Where's the Foodie" Taco Truck: Calling all foodies! A funky little food truck can be found on Calle 6 between 20th & 25th avenue dishing up succulent Baja shrimp tacos, tuna tostadas, fresh calamari & fries for a mere 30-40 pesos! Look for the aqua-blue funky van and bright umbrella and savor the treats coming out of that tiny kitchen!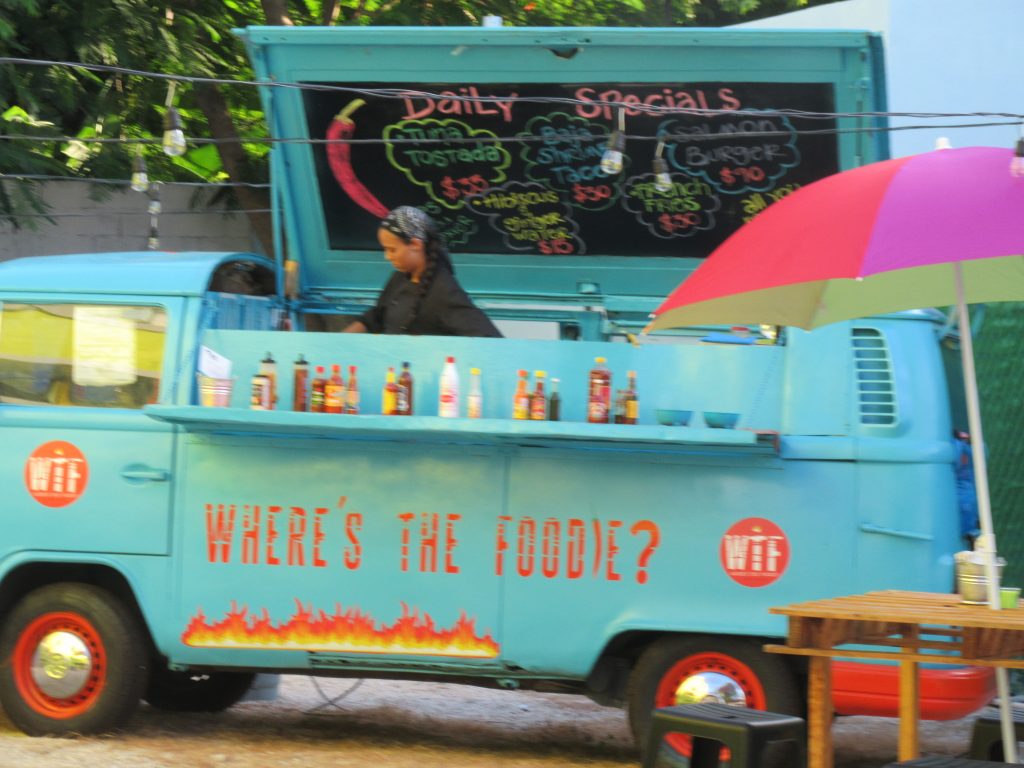 3D Museum of Wonders in Playa del Carmen. Are you into optical illusions that make you feel smaller, taller or make you feel like you're falling? Then you're in for a treat out this 3D museum which is the only one in the Americas and the largest 3D museum art illusion in the world.  A fun family experience will be had by all. (10th Avenue between 8th and 10th street)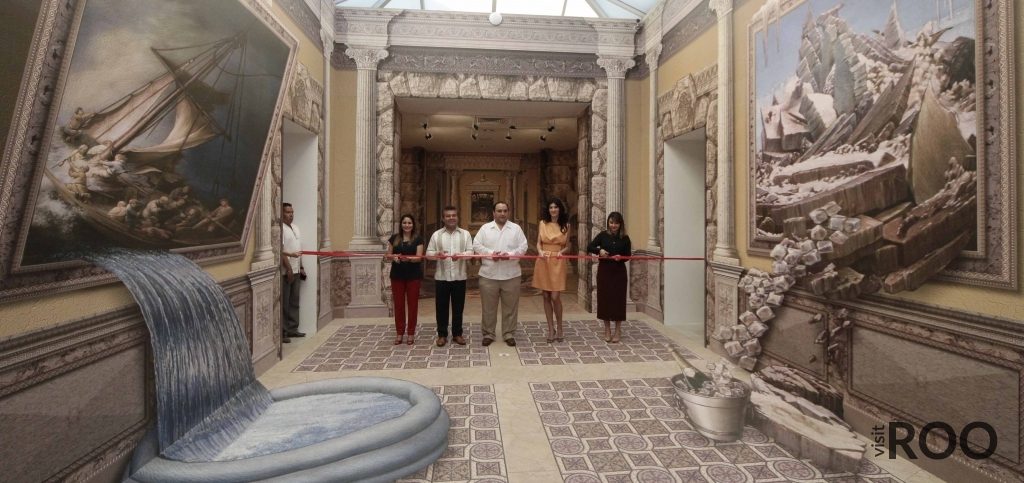 Chouchou Bakery & Coffee Spot: Skip Starbucks and head right to Chouchou, a family-owned cafe recently opened with a unique modern feel. Their goodies are to die for whether you pop in for brunch or lunch. Pastries, breakfast items, salads, sandwiches, cheeses, fresh fruit etc. All made with love! (20th Avenue between 20th Street and 24th Street)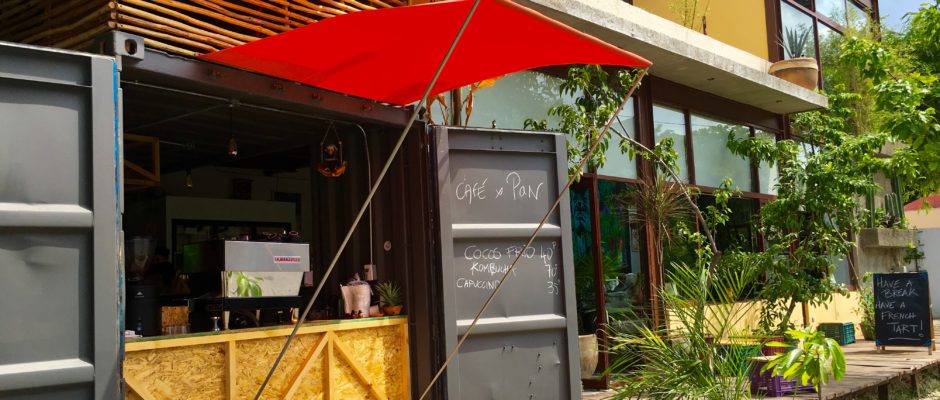 Beachwear At Chedraui Supermarket: Yes I did say beachwear at a supermarket! I have to say I've picked up some really great beachwear (beach cover-ups, bathing suits, sundresses) at a really affordable price at Chedraui Supermarket. You will be wonderfully surprised at the variety, style and price! (Avenida Juarez close to the 307 highway.)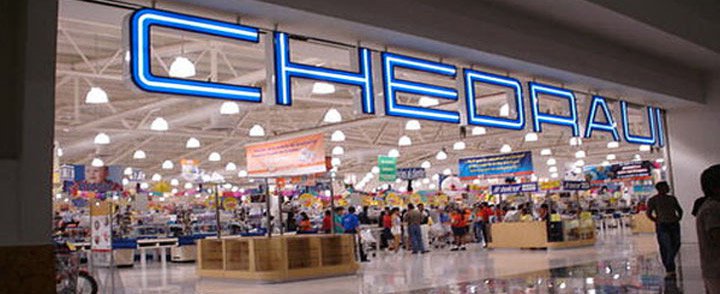 Surf & Turf at Carboncitos Restaurant: Love surf & turf? Look no further than Carboncitos which offers succulent steak & sweet lobster with all the fixins' and it won't burn a hole in your wallet. And daily happy hour with jumbo margaritas makes this a regular go-to spot for us! (Calle 4th at 5th Ave.)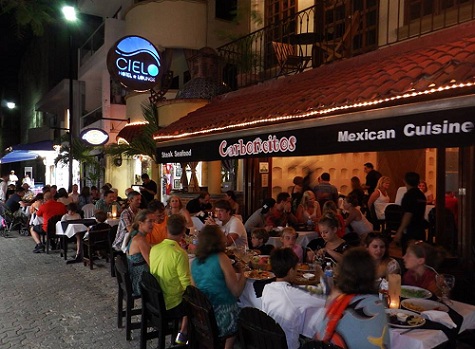 Playa Stand-Up Paddle Boarding: Playa is a great spot to learn to paddle board due to its typically calm waters. A great outdoor workout enjoyed in a beautiful playground! (At the beach & Calle 4th)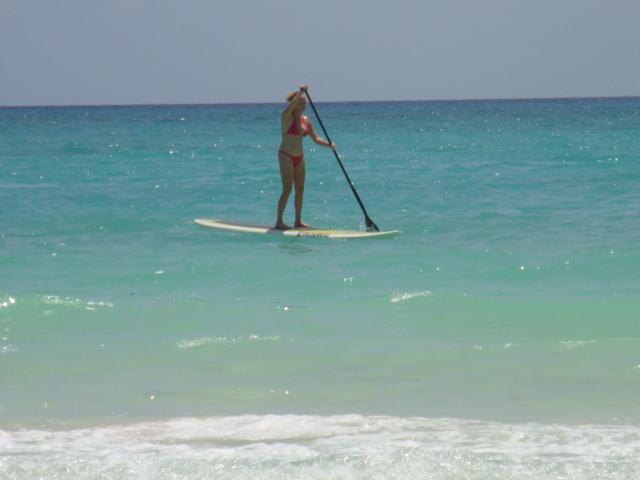 Cinco Rooftop Bar & Restaurant: Sip a margarita while overlooking the sparkling Caribbean from this newly opened rooftop restaurant and bar. Upscale and beautifully designed with a tropical garden feel and blue infinity pools to relax around. And topped off with very welcoming staff! (Thompson Hotel, 5th avenue & 12th Street)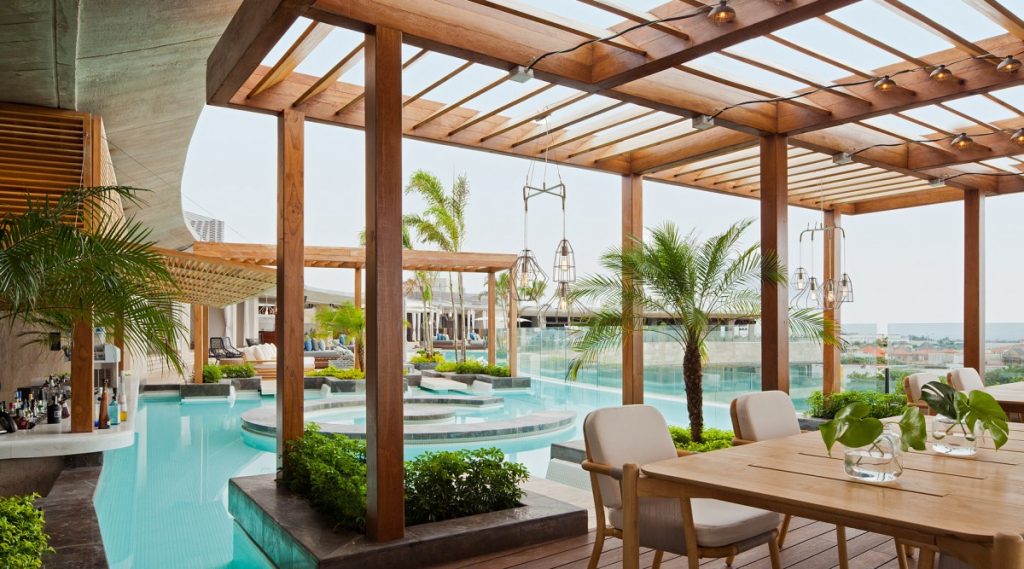 Pineda Covalin Gift Shop: No matter how many times I've been to Playa, I always stop in at this beautiful store. It sells high quality handbags, scarves, ties and clothing made from the finest silk featuring vibrant colors and creative designs. Their creations combine Mexican history, culture and tradition with a modern esthetic. (5th Avenue between 26th St and 28th St)

Two For Tea – The Little Teapot: Some of my family members are tea-aholics! They offer over 157 teas and homemade goodies to accompany that cuppa tea! (5th Avenue between 26th St. and 28th St. Also check out their second location in the Mercado Paseo del Carmen Mall)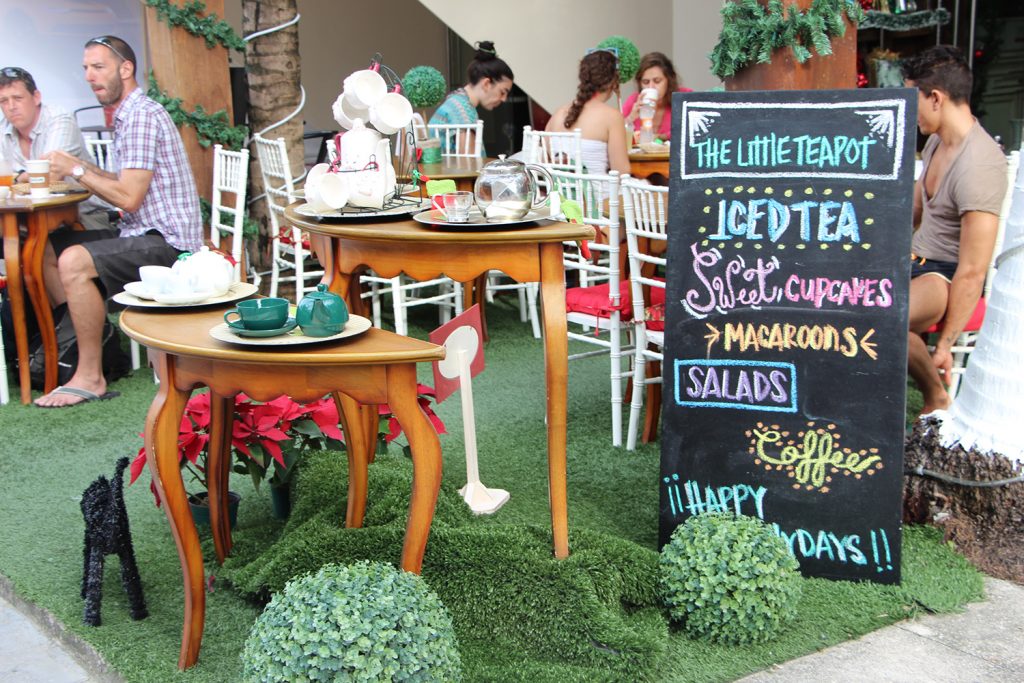 Live Music & Tasty Food at Caguameria: I have passed by this place thinking it was so cool with the stone entrance and open-air rooftop dining area. So this summer I finally checked it out and I'm glad I did! Offering fresh & tasty Mexican fare (with a very humorous menu!) and a wood burning oven wafting out amazing smells & yummy food items. Live music on Wednesdays is the cherry on top! (1st. Avenue and the corner of 20th Street.)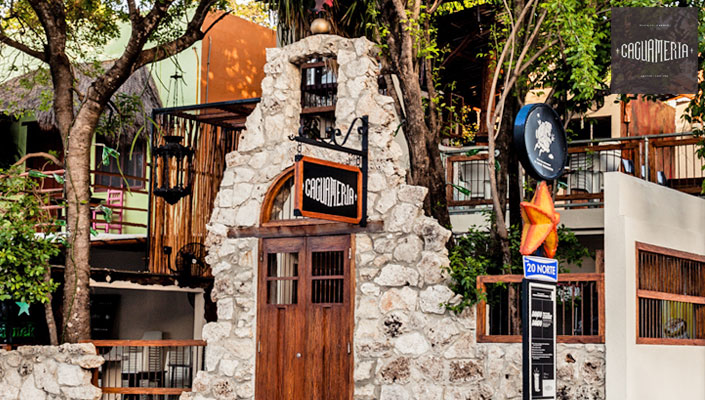 Flowering Banana Trees: Have you ever seen a real banana tree up close? If not take a stroll up 1st avenue going north near the Grand Hyatt hotel. You will see beautiful flowering banana trees! A great lesson that bananas don't come for the local supermarket! (1st avenue / Grand Hyatt)
Condo E3 Luna Encantada: We had a chance to stay a few days in this newly decorated condo and it looks amazing! Panoramic views all the while livin' la vida loca'! (Love the hammock and new rooftop furniture!) Check out the new photos!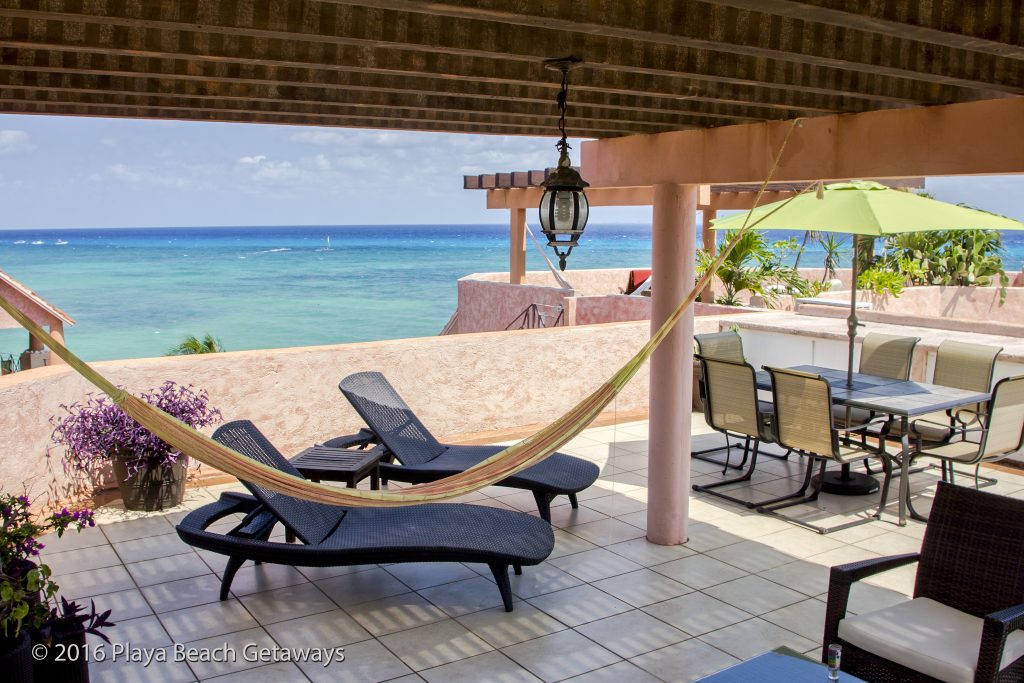 Flambéed Jumbo Shrimp at Aldea Corazon Cocina: Aldea Corazon is one of our favorite dining spots in Playa. Its gorgeous courtyard built over a natural cenote is enough of a draw but add in fresh shrimp flambéed in mezcal and ajillo chili sauce and you've got a winning combination! To die for…(5th avenue & 14th Street)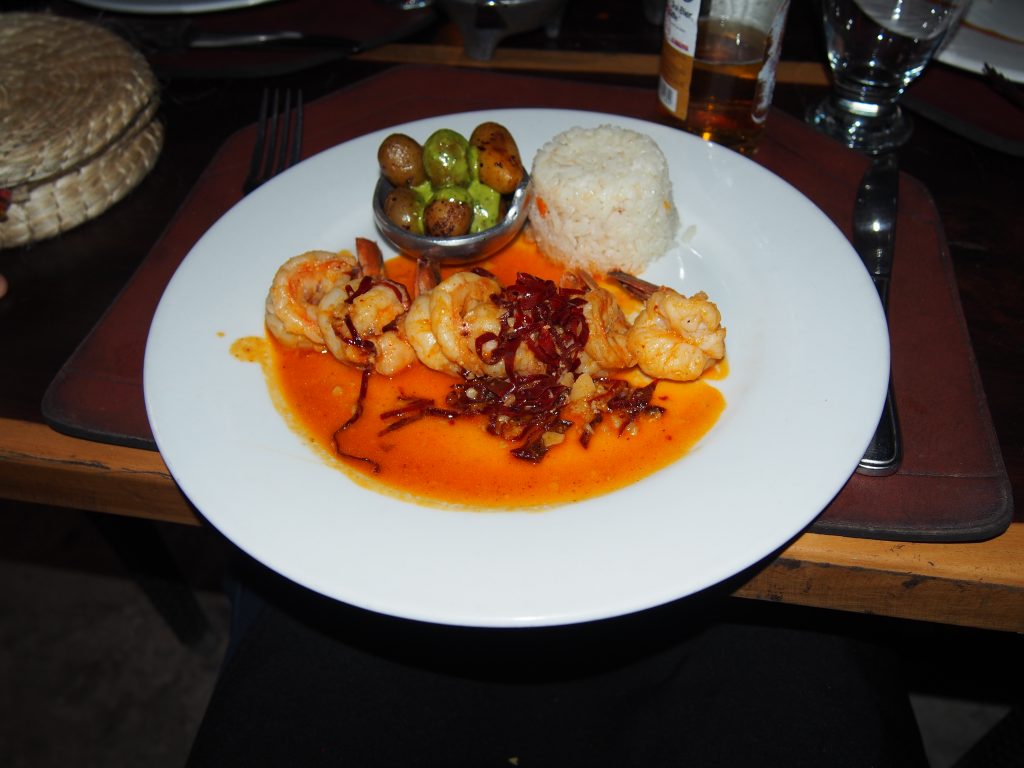 Sipping a Margarita on a Bar Swing: You had me at margarita and then add in bar swings and ocean views? Holy toledo! El Pirata situated beachfront knows how to make classic margs, and they are BIG, cheap and oh so good! Is there anything better than sipping a cocktail while on a bar swing overlooking the ocean? Don't bother answering. (On the beach between 12 & 14th Ave.)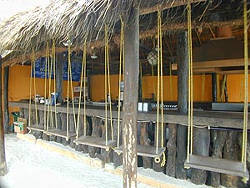 I hope you enjoyed some of my favorite things. Just writing this blog made me very melancholy for Playa del Carmen. But good news – a seat sale notice just popped up in my email so I guess it's a hint to book our flights back to paradise!
See you on the beach!
Questions? Then what you waiting for! Email us today at: info@yourbestgetaway.com
"PLAYA" Gal (a very satisfied client now working to promote Playa Beach Getaways!)
Contact Sally Foran: salgal@playabeachcondo.com  ~~ PS Catch us on Facebook & Pinterest

Sally Foran is a happily married mom of 3, residing in Canada and is a frequent traveler to the Riviera Maya MX. She is an aficionado on 'everything Playa del Carmen' and writes with joy and passion about the area. She is also a witty blog contributor to Work & Family Foundation Canada, and NAVUT (offering professionals new to Ottawa the inside scoop!) Sally has also been awarded Blogger of the Week on TravelBlog.Org which enjoys over 250,000 bloggers world-wide.
Playa Beach Getaways is a Denver CO. based company owned by Tonya Sarina. Playa Beach Getaways / Your Best Getaway have earned a rating of Excellent by Trip Advisor, FlipKey and VRBO and continues to earn raves from satisfied guests who return time after time.