PSST…Did you know Playa del Carmen + Luna Encantada Resort = A WHOLE LOTTA FUN? If not, here's the scoop on FUN.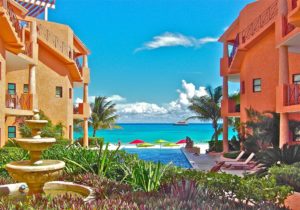 "Luna" is a 24 unit beachfront condo hotel mere steps to the beach and a block to bustling 5th avenue. These impeccably decorated condos boast up to 1600 sq ft with king-size canopied beds, marble en-suite bathrooms, chef style kitchens and washer & dryers (pack light, come home with NO laundry!). All third level condos come with private roof decks equipped for al fresco dining and cozy hammocks to swing yourself silly while enjoying the warm Caribbean breeze! When Luna promises "beachfront" you get beachfront & not an ocean glimpse if you jump high enough.
You'll have to tear yourself away from the stunning ocean views to enjoy a wide array of activities & attractions the area offers (and a margarita never tasted as good as when sipping it from the large infinity edged pool & jetted whirlpool!) Water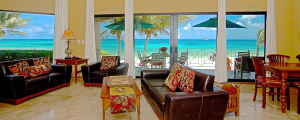 sports are seconds away on the beach and I recently made para-sailing & snorkeling memories with my 5 & 9 year old daughters! As a guest of Luna, you have exclusive rights to loungers & umbrellas which make for a more relaxing & private experience. Steps away is Fusion Grill where you can enjoy food & drinks, live music and spectacular fire-shows nightly!  Or walk for miles along the beach & enjoy the sights and sounds of all the cafes & bars that dot the beach (you haven't lived till you enjoy a beer from a swing at the bar!) Having made the decision years ago to forgo the "all inclusive" resort experience, Luna offers a unique opportunity to enjoy the "hands on culture" of Playa (and elsewhere in the Riviera Maya) without the timetable of scheduled meals, crowded pools & the same day-to-day routine of resort life. Renting a condo at Luna offers the best of both worlds.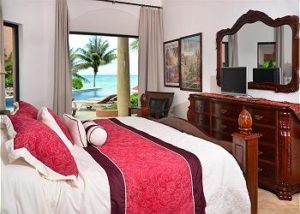 "PLAYA Gal" (a very satisfied client working to promote Playa Beach Getaways!)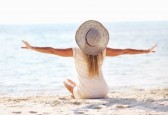 salgal@playabeachcondo.com ~~~ PS Catch us on Facebook & Pinterest