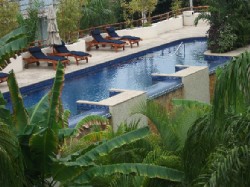 There's no place like home and I usually can't wait to crawl into my own bed after time away. Wouldn't it be nice to have your own creature comforts from home on vacation? OK, maybe not exactly like your own home, but something even better…someone else's!
Being a big family when we travel, quite often we get the fuzzy end of the lollipop at many resorts. We either have to book two or three rooms, share a tiny bathroom or cots litter our room and we spend a week tripping over one another. Family vacations aren't for the faint of heart that's for sure…
The majority of us have limited vacation time and funds, so here are a few tips to ensure a great vacation rental experience!
Do Your Homework
Check the owner's references & guest reviews. Get everything in writing: rental dates, deposit, cancellation etc. Pay by credit card if possible & bring your contract with you upon check-in.
Location, Location, Location
Locate your rental on an interactive map.  Is it beachfront or do you have to twist your body into a pretzel to catch a glimpse of the water. Are the carpets rolled up by 9 P.M. or are you in a busy nightlife area?
Not Every Picture Is Worth a Thousand Words
Avoid rentals with lots of pretty beach pictures but few interior shots. If Tonya promises you "overlooking a beautiful pool" that's exactly what you get! (see picture of our recent rental)
Get Specific
How many beds & are linens included? Is the kitchen fully equipped & are there laundry facilities? DVD & TV, telephone & internet included?  Is there a nearby Doctor and hospital? Is a house manager close by? Do local cell phones come with the rental?
Clean Sweep
Is there housekeeping services & departure cleaning? Are fresh towels & linens replaced during stay?
You Rang?
Are there concierge service that can arrange your tours, activities, grocery shopping, personal chef services, babysitting etc.?
Stick With the Professionals
Bottom line, stick with the pros and you won't be "stuck". PBC is privately owned by Tonya Sarina and trust me, she doesn't deal in "fuzzy lollipops", she will present you with a sweet buffet of Playa treats! Feel free to ask lots of questions, and I mean lots. Tonya handled my FBI interrogation like a seasoned pro 😉
"PLAYA Gal" (a very satisfied client working to promote Playa Beach Getaways!)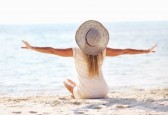 salgal@playabeachcondo.com ~~~
 PS Catch us on Facebook & Pinterest