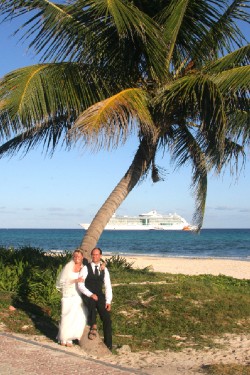 When I told my friends we were having a destination wedding, most of them thought I'd gone and lost my mind. I suppose being a "type A" personality who's organized plenty of events in my day, just made it hard for them to fathom I'd willingly hand over my wedding plans to a complete stranger. But that's just what I did…sorta.
We soon found out that the resort we chose to host our wedding offered "cookie cutter" packages that for love or money couldn't be altered to fit our personalities or tastes. Emails & calls went unanswered and frankly I'd have expected to hear from Brad Pitt before I received a return call from our resort wedding planner. Many friends have had exceptional resort weddings, but this particular resort left a real bad taste in our mouth. Soon our resort wedding was scrapped and it was back to the old drawing board.
Long story short, we found a highly recommended wedding company (AJUA Maya Weddings) and my instincts paid off immediately when they called me right after I'd sent an email. Our wedding was even better than we first imagined including an oceanfront beautifully decorated wedding venue, a mariachi parade through Playa! (a real hit!), a live Latin salsa band and a table-side flambé steak & seafood dinner that made everyone's taste buds dance! And a memory forever stitched in our minds were the performing waiters serving food & drinks from their heads, to the best conga line ending with tequila shots! For someone who expects snafus, I was more than pleasantly surprised that everything went off "without a hitch" and we got hitched with our kids as witnesses!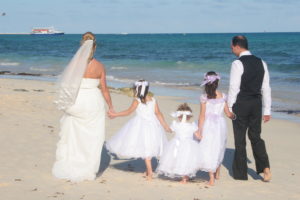 Not only can Playa Beach Getaways find that perfect condo or villa for your wedding stay, but they also enjoy a close relationship with Wicky's Restaurant and Beach Club who can plan your tropical wedding. Planning a destination wedding can be daunting, but working with a professional like Linda Burchett at Wicky's can ensure your wedding is custom-tailored to fit your desires & budget. Linda has over 20 years of experience and has mastered every request thrown her way which shows in the reviews she receives. Wicky's is an upscale oceanfront restaurant so you can enjoy a beachside wedding followed by cocktails on the terrace & dinner in their luxurious VIP room. From soup to nuts they handle it all including flowers, cake, photographer, music, rehearsal dinners, transportation and more.
Wicky's and PBC Rentals will work hand in hand with you to give you that perfect wedding and tropical stay!! Check out Tonya's eye-candy properties on this site where you and your wedding guests can enjoy a private stay with 5 star amenities & plenty of space to do your own thing! Remember, Tonya offers competitive & last minute reduced rates so don't be shy to email her! For more on Wicky's visit their website at www.wickysplayadelcarmen.com or contact Linda Burchett at: linda@wickysplayadelcarmen.com
"PLAYA Gal" (a very satisfied client working to promote Playa Beach Getaways!)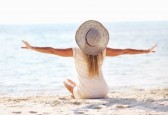 salgal@playabeachcondo.com ~~~
 PS Catch us on Facebook & Pinterest