"Ice cream solves everything". ~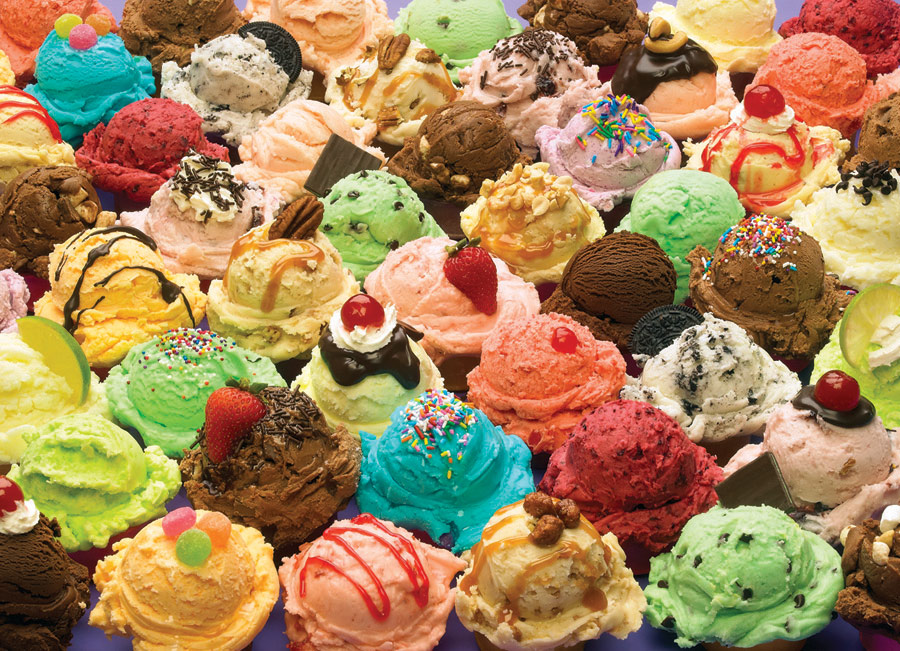 You can't go to a tropical paradise without wanting to savor something cold and refreshing. (And kids can't have cerveza (beer) so we need a different option! 🙂
My family are ice cream-a-holics. And we make it our mission to try every ice-cream, gelato or sorbet we happen to come across. And it seems ice cream is the new 'coffee' as there's a new shop popping up on almost every corner now in Playa and they all offer something unique. 
There are so many choices other than the 'big brand name' chains that occupy 5th avenue charging two arms and two legs for a single scoop of ice cream or gelato (you know who I'm talking about)…
Do yourself a 'cool' favor, and avoid those spots and give your taste buds a refreshing change of pace and your wallet a break.
On that note, here's the 'scoop' on all things cold and sweet in Playa!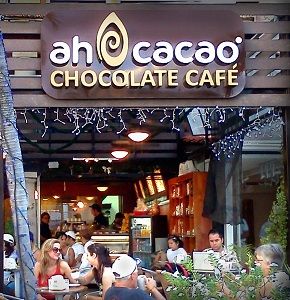 Ah Cacao is known as the 'Starbucks' of Mexico and along with serving up fresh roasted coffee and delish chocolate goodies all grown directly in Mexico, they also sell some of the best ice cream I've ever tasted. Their vanilla ice cream (also grown in Mexico) is to die for! There are 3 locations in Playa: 5th & Constituyentes, 30th and 38th Streets.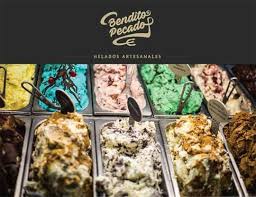 Bendito Pecado Ice Cream Shop is an artisanal ice cream spot which prides itself on using fresh and natural ingredients in their products. Some refer to it as the best ice cream and gelato in Playa.  Stop in for a scoop of cheesecake or Ferrero Rocher gelato on your way to the beach. Talk about a taste of heaven! Calle 28 and 1st Ave.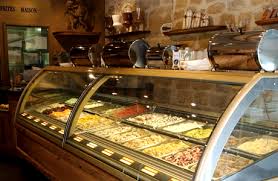 Amorino offers an authentic Italian gelato, made with only natural ingredients, with no artificial colouring or flavorings. They specialize in macaroons too & can incorporate them into your cone. It falls more on the pricey side but they offer lots of tasty choices.  We sampled a few gelato but the 'fragola camarosa' is still stuck in my mind! Yum! 5th Ave. & 28th St.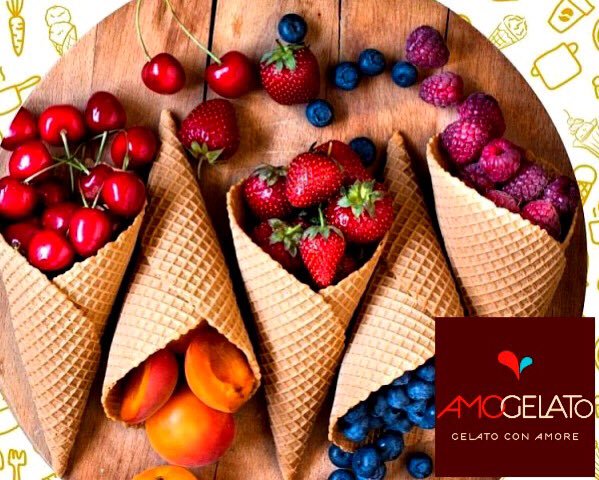 Amo Gelato prides itself on using 100% natural ingredients, and although a little out of the way, on 25th Ave. between 30th Street & 32nd Street, it is well worth the hike to enjoy their soft gelato bursting with flavors. Even sweeter than their gelato is their reasonable prices!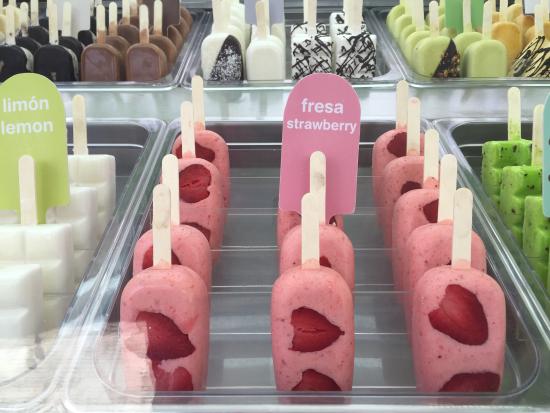 Artik Pop will have you craving one of their tasty gelatos on a stick sold from a colorful ice cream cart.  Plenty of choice at very reasonable prices. Lollies are packed with fresh fruit bursting with flavors. Approximately $3US for a gelato to enjoy while strolling on a hot afternoon! Two locations: Calle Corazon Mall (5th Ave. & Calle 20th) and the Paseo del Carmen Mall past the ferry.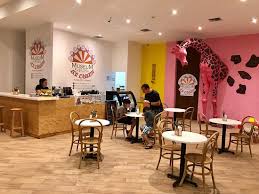 Museum of Fun & Ice Cream is aptly named. Who wouldn't scream for an ice-cream museum? This whimsical ice cream parlor is a welcome new addition to Playa. A must-try for kids on the menu is a Unicornio milkshake which you can sip while gazing at the huge giraffe coming out of the wall! Calle 8 & 10th Ave.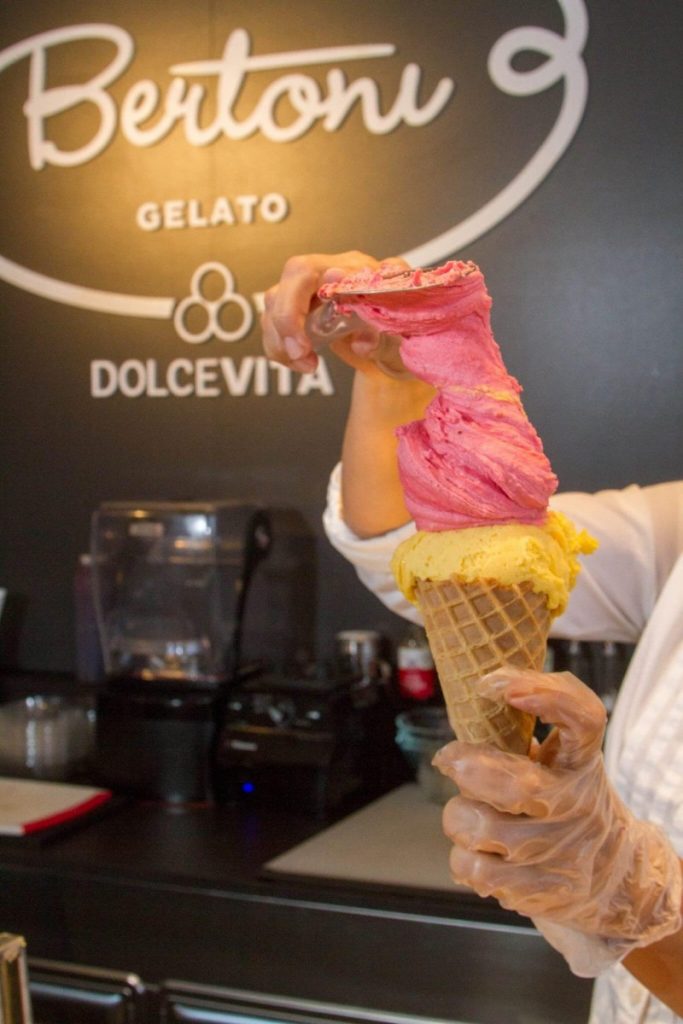 Bertoni Gelato is a family business that's been carrying on the family tradition of Italian gelato and sorbet for over a half century. They live and breathe gelato (take a look at those scoops above!) Lots of choice, from fruit to chocolate to cream and flavors inherent to Mexico. Calle 36 and 5th Ave.
Tepoznieves offers a traditional Mexican ice cream experience from their very colorful and quirky cafe. Even their tables and chairs are decorated in the shape of fruit! Like a little booze in your ice cream, then belly up to the bar for a pina coloda or a tequila infused taste!  Consituyentes, between 5th and 10th Avenue.
Well all that has made me want to run out and get a double scoop of gelato! They say money can't buy happiness but it can buy ice cream, and hey, in my opinion it's pretty much the same thing!
So stay calm folks and eat ice cream! Cheers!
"PLAYA" Gal (a very satisfied client now working to promote Playa Beach Getaways!)
Contact Sally Foran: salgal@playabeachcondo.com  ~~ PS Catch us on Facebook & Pinterest

Sally Foran is a happily married mom of 3, residing in Canada and is a frequent traveler to the Riviera Maya MX. She is an aficionado on 'everything Playa del Carmen' and writes with joy and passion about the area. She is also a witty blog contributor to Work & Family Foundation Canada, and NAVUT (offering professionals new to Ottawa the inside scoop!) Sally has also been awarded Blogger of the Week on TravelBlog.Org which enjoys over 250,000 bloggers world-wide.
Playa Beach Getaways is a Denver CO. based company owned by Tonya Sarina. Playa Beach Getaways / Your Best Getaway have earned a rating of Excellent by Trip Advisor, FlipKey and VRBO and continues to earn raves from satisfied guests who return time after time.