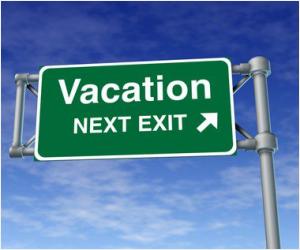 Since my kids are older now, I am finding that vacation actually means that I get a rest. Yippee!
They can swim unsupervised in the pool, take a book to the beach, or swing in a hammock contentedly. I still long for the days of making sandcastles on the beach with my kids, but as we parents know, kids grow up whether we like it or not.
However, for those of you still in that mode of figuring how what to do each day with your kids while on vacation in Playa, here are a few tips. Happy kids, happy parents.
AROUND TOWN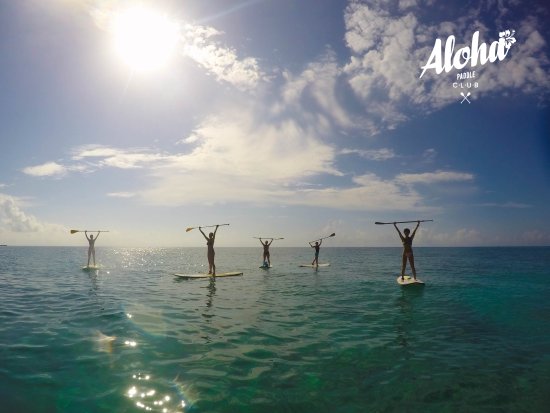 ALOHA PADDLE BOARD: While staying at Luna Encantada, I enjoy having a coffee and watching the paddle boarders go out early morning. They look so cool! They offer a fun natural stand-up paddle board experience. Rent a board, book a private class or a group lesson for the entire family! Situated at Inti Beach Club at Calle 4 and the beach.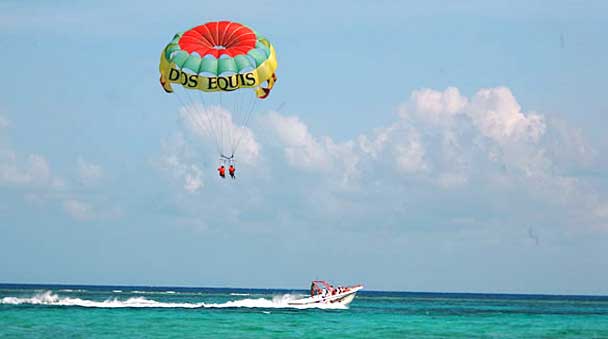 JET SKI/PARASAIL:  High adventure awaits you right outside your condo door! Book a para-sail tour or rent a jet ski to enjoy the Caribbean at its best.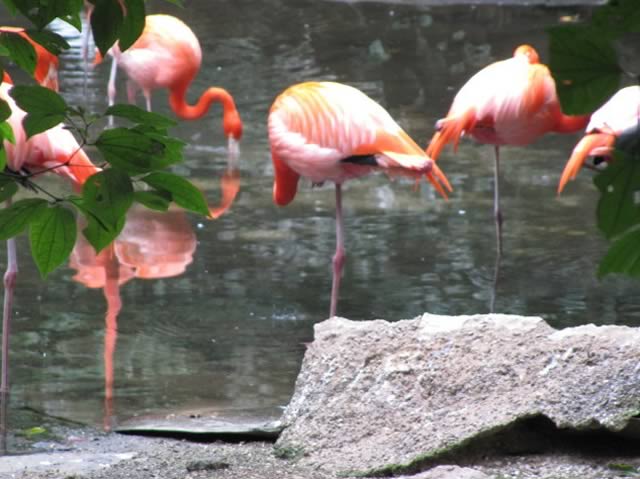 AVIARY AT XAMAN-HA: Situated in Playacar is a small aviary with the most colorful birds. We really enjoyed this experience. Of notable mention are the parrots and the flamingos so bring your camera. $22USD per adult with children under 12 free per paid adult.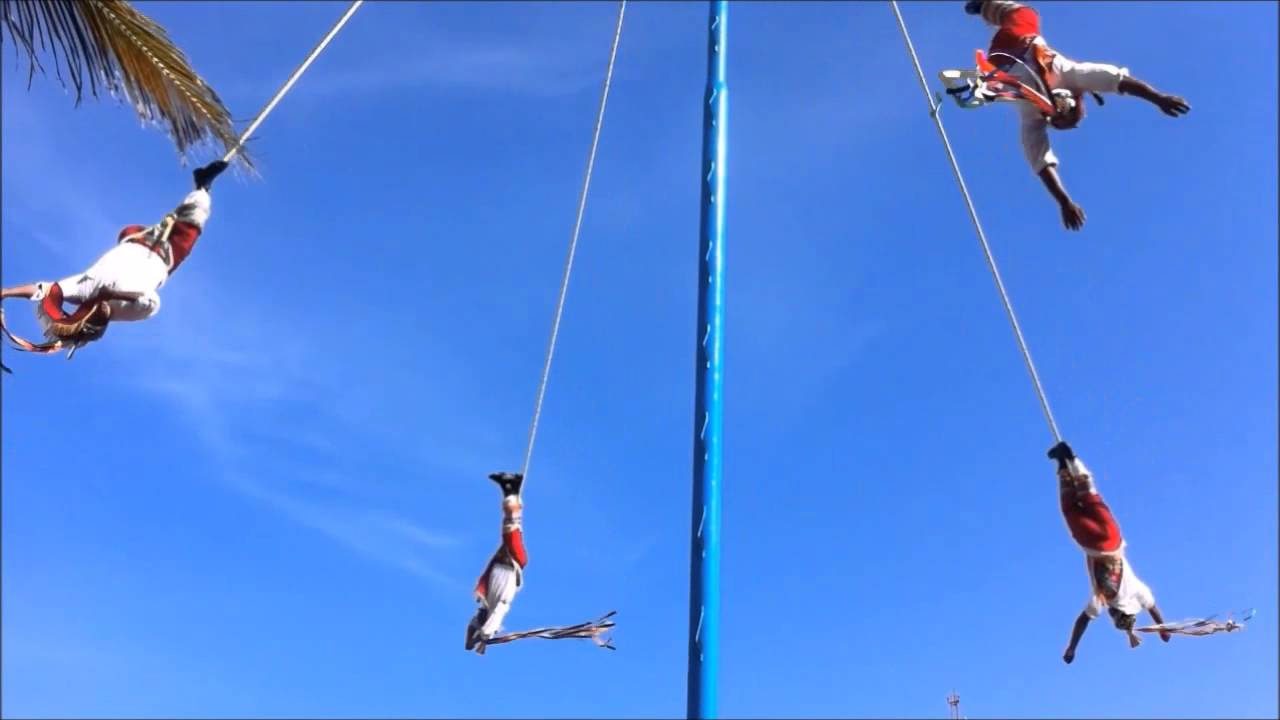 THE FLYING POLE DANCERS put on a thrilling experience at Park Fundadores near the Cozumel Ferry. Four of the five dancers climb to the top & then attach themselves to the pole with rope around their waists before launching themselves off backwards, to elegantly spin towards the ground. You can enjoy a Mayan dance show in the evenings which offers a wonderful slice of culture. (Donations are encouraged.)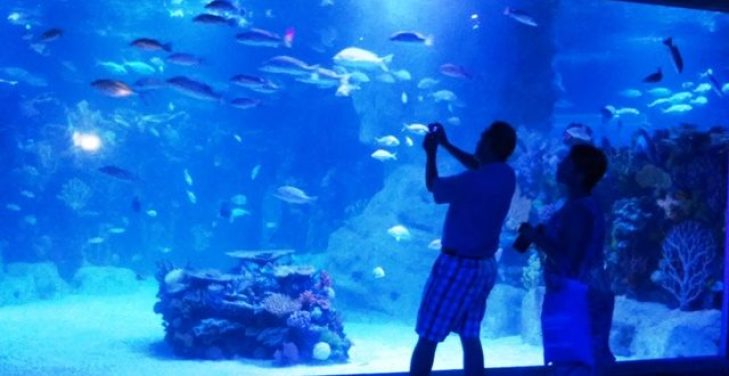 L'AQUARIUM has opened in the Plaza Corazon Mall on 5th & 20th Str. and promotes the conservation of endangered eco-systems and its marine life. They host approximately 200 marine species housed over 3 floors. $12USD per person if purchased online. A hit for the whole family!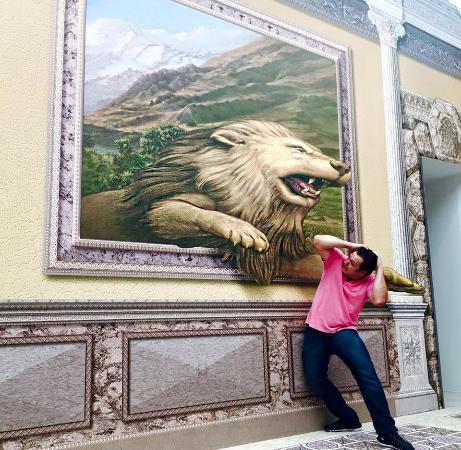 3D MUSEUM is a fun whimsical interactive spot to visit which is located right in the heart of Playa on 10th Ave & 10th Str. Bring your camera for some fun pics with the displays.  Children under 5 are free. Children 5-12 $25USD. Adults $30USD.

CHANKANAAB BEACH ADVENTURE PARK is situated on Cozumel Island but it's a hop skip and a jump on the ferry over to the island & then a quick taxi ride to paradise.  Float in a lagoon, enjoy the beautiful beach park and spend your day either snorkeling or scuba diving while admiring schools of tropical fish, colorful reef and underwater statues. Stop by the crocodile exhibition or the sea lion show, or perhaps relax with a massage in front of the lagoon that gives the park its name. Ajua (yippee in English!) Adults $21.00 USD | Children $14.00 USD (3-11 years)
OUT OF TOWN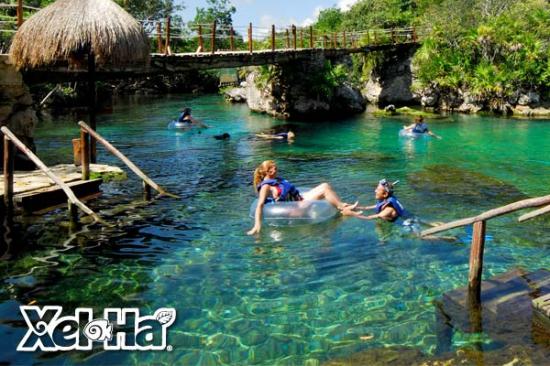 XEL-HA/XCARET/XPLOR/XSENSES are fantastic places for families to spend a day. Discover Mexican culture, traditions and natural richness at Xcaret the eco-archaeological park, snorkel next to hundreds of tropical fish in Xel-Há, the world's most beautiful natural aquarium, and get a rush of adrenaline while flying over the jungle on the zip-lines at Xplor. Spend a unique half-day adventure at Xenses which will challenge your senses, even those you never knew you had!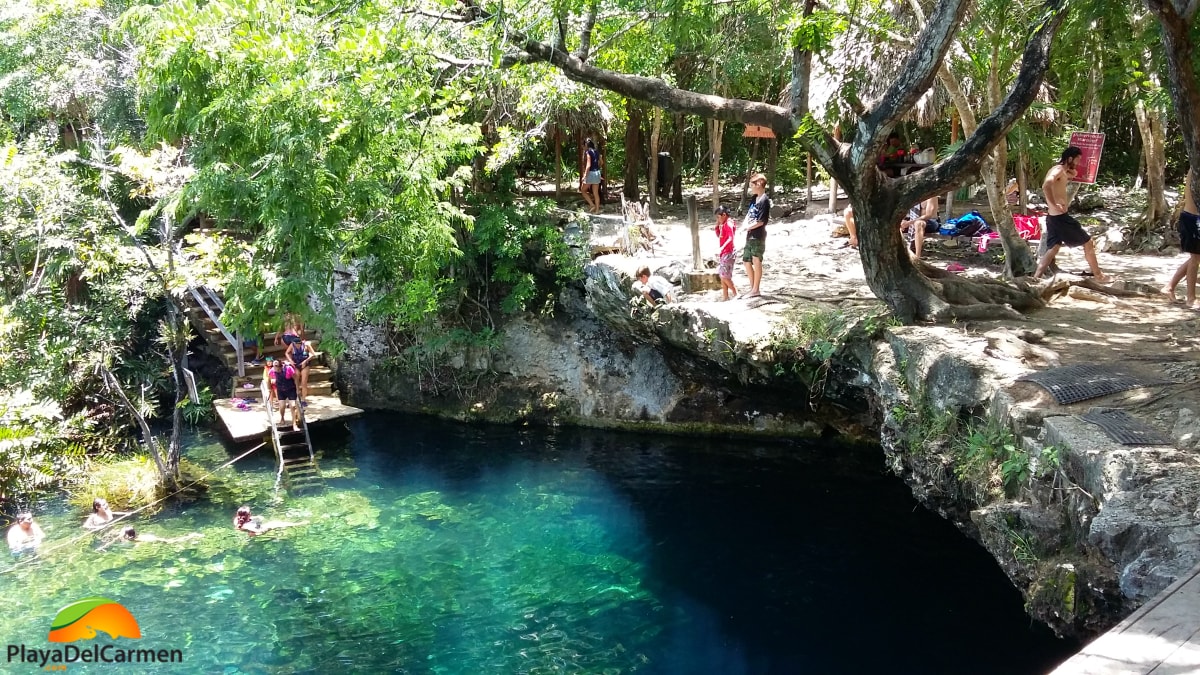 CENOTE AZUL is a wonderful nature spot to visit with kids as it's not too deep and you can explore other cenotes close by if you wish. There is also a cliff for kids to jump off which is a huge hit! You can bring snacks and drinks or there is a small "shop" that sells snacks Entrance fees start at about $7-8 per adult at Azul. You can grab a taxi or take the colectivo city vans to Azul.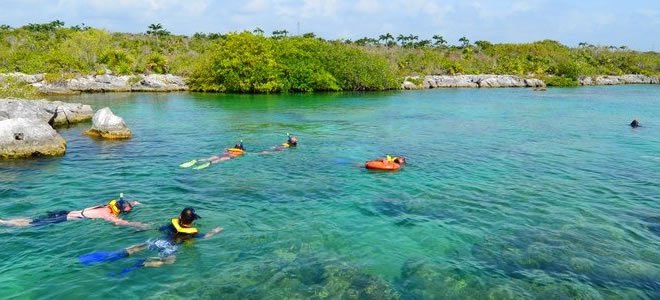 YAL KU LAGOON is so attractive for kids as it is protected from the main body of water and remains calm for snorkeling. You can see turtles, rays, barracudas, parrot fish and a host of other interesting sea creatures here. The grounds surrounding the lagoon have been manicured with paths, waterfront benches, palapas and statues. $14USD adults. $10USD for kids. Snorkel gear is for rent and extra.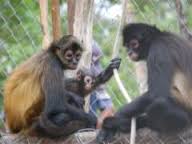 SPIDER MONKEYS are so cute and quite intelligent. Unfortunately the pet trade is alive and well in some parts of Mexico. So many monkeys end up at the The Jungle Place which is a non-profit sanctuary for abused and neglected monkeys. For a donation of $80USD you can take a one hour interactive tour of the Jungle Place and get a close up look at monkeys in their happy place. Located 15 minutes from Playa, this is an ideal place to educate your children about wildlife.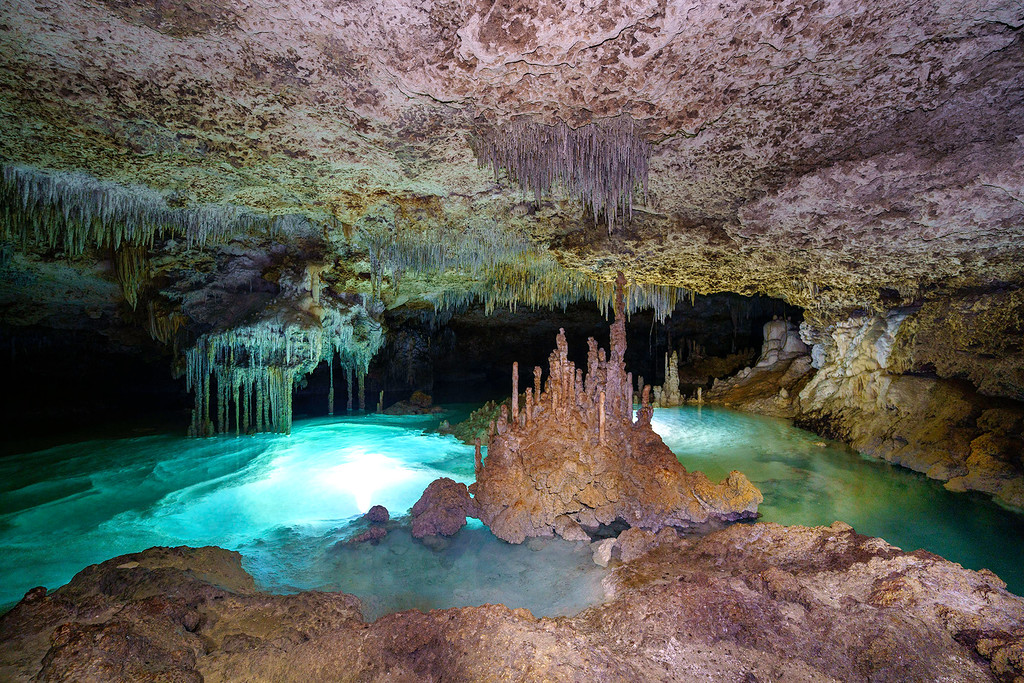 RIO SECRETO is a memorable, underground river experience offering stunning cave views of stalactites and stalagmites. You'll also note colorless fish in the ponds. Children must be at least 6 years old and be able to swim. $69/adult, $34/child.

ZIPLINE – Channel your inner Tarzan by zipling over the tropical jungle with Selvatica Tours. You will be picked up by van at your location and whisked off to the tropical jungle where you'll be greeted by monkeys and parrots. Next up will be a safety demonstration and away you go! Finish your tour with a refreshing dip in a cenote! Prices vary so click HERE for more info!
Well folks, that's a wrap of some family friendly activities to partake in. The above is just a sample of what the area has to offer! Trust me, many more adventures await you! Enjoy!
"PLAYA" Gal (a very satisfied client now working to promote Playa Beach Getaways!)
Contact Sally Foran: salgal@playabeachcondo.com  ~~ PS Catch us on Facebook & Pinterest

Sally Foran is a happily married mom of 3, residing in Canada and is a frequent traveler to the Riviera Maya MX. She is an aficionado on 'everything Playa del Carmen' and writes with joy and passion about the area. She is also a witty blog contributor to Work & Family Foundation Canada, and NAVUT (offering professionals new to Ottawa the inside scoop!) Sally has also been awarded Blogger of the Week on TravelBlog.Org which enjoys over 250,000 bloggers world-wide.
Playa Beach Getaways is a Denver CO. based company owned by Tonya Sarina. Playa Beach Getaways / Your Best Getaway have earned a rating of Excellent by Trip Advisor, FlipKey and VRBO and continues to earn raves from satisfied guests who return time after time.