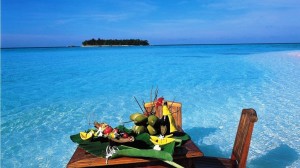 "Memories are made when gathered around a table". ~
Location, location, location doesn't just apply to real estate. It also applies to restaurants, and those located by the ocean are prime dining spots, offering a little extra somethin' somethin' to their clientele!
Nothing beats vacationing in the Riviera Maya (according to moi!). But then…add in gorgeous places to dine, with beautifully plated food, romantic settings accompanied by the sounds of the ocean, and for shore you will find yourself totally immersed in paradise!
Dining at a restaurant with a great ocean view is a quintessential and memorable experience, especially in the Riviera Maya where the dining scene is a hotbed for the latest 'foodie' trends and up-and-coming chefs. Just imagine the soft white sand under your toes with turquoise water as far as the eye can see, while surrounded by the backdrop of colorful beaches and jungle settings. Picture stunning sunsets while you dine like royalty with your loved one. Pure heaven.
So for your reading and dining pleasure, we've come up with a list of beach dining spots to enjoy on your next trip to the Riviera Maya! 
This charming beachfront beauty is a place of true culinary bliss. Set right on Maroma beach (one of the most beautiful beaches in the Riviera Maya!) in a secluded corner of Playa del Carmen. Pavo Real by the Sea serves a fusion of French and Caribbean cuisine along with freshly-caught seafood to please every kind of palate. Order the shrimp in a saffron curry sauce for a fresh light and aromatic dish. The service is warm, the food is impeccable and the views are to die for. Couples can enjoy a personalized menu while dining on the sand beneath the Mexico moon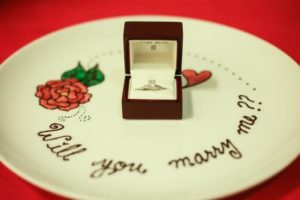 with the blue tide nearly kissing their feet. Want to add a special surprise for your significant other like a violin or a sweet serenade? Want them to help with a proposal of a lifetime? Your wish is their command! Located between Puerto Morelos & Playa del Carmen off highway 307 on Maroma Beach.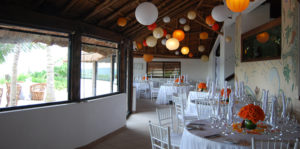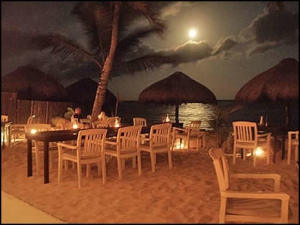 Hechizo in Spanish means spell and you will be under one after dining at one of the best kept dining secrets in Tulum. Located beachfront, sitting atop a sand dune offering diners stunning panoramic views of the Caribbean.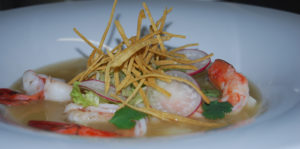 However, believe it or not the view almost takes a backseat to the cuisine, lovingly prepared by husband and wife owners Stefan and Hui. They have been passionately creating unique flavorful food and dining experiences for their guests for over a decade now. Stephan seeks out the freshest ingredients to prepare his original menus, and Hui makes all the pastries which is a party in your mouth (and they look like a work of art too!) Try the sautéed lobster tail with butter caramelized potato gnocchi with asparagus and hollandaise and red wine sauce. (YUM!) Wear your sandals because a meal there is guaranteed to blow your socks off. There's no question why this beautiful restaurant has been featured in many gourmet magazines. Located within the private compound of Rancho San Eric, in Tulum MX.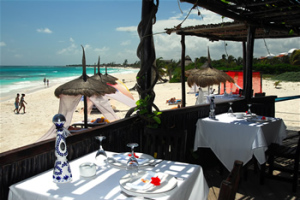 Located on one of the most beautiful beaches in the Riviera Maya. Xpu-Ha beach cannot be beat when it comes to dreamy dining al fresco and for the serenity the area offers. When we first visited Al Cielo, three wait staff were waiting outside the restaurant to greet us and escort us to our table. Now that is service! They offer exquisite fish & shellfish dishes infused with a Mediterranean flair using the freshest of local ingredients. Picture an ice bucket chilled with a bottle of Chardonnay while attentive waiters serve you a beautifully decorated plate of Tuna Tatar marinated with ginger and herbs splashed with a Mirin vinaigrette. (One of my favorite dishes there!) The crème brûlée will elicit oohs and ahhs (yes I oohed and aahed!)

Andres, the owner, is always charming and ready to make his men recommendations of the evening. Al Cielo means heaven in Spanish, and trust me, you'll think you died and went there after a dining experience here! Xpu-Ha Beach, about a 20-minute drive north of Tulum and 20 minutes south of Playa del Carmen, MX.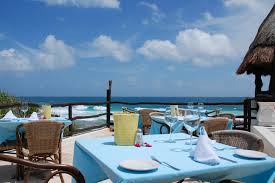 While zipping around Isla Mujeres island on a golf cart, we came across this gem of a restaurant within the Hotel Casa Ixchel and it has become one of our favorite dining spots on the island. This exquisite spot is perched up on a second story small hotel which overlooks the dynamic cliffs of the Caribbean.
From our first visit to our recent visit this past summer, Da Luisa's charming hospitality and mouth-watering food never fails to impress. And I really have to point out that the service is always so welcoming and lively! We have enjoyed fresh lobster tails with perfectly sauteed potatoes, a smoked salmon penne pasta in a brandy sauce that rivals any restaurant in Italy. There is Mexican and pub fare for those that don't enjoy seafood as much as some of us do! The mojitos are fabulous; they grow their own mint, so the extra oomph of freshness makes for a very refreshing drink. Take a dip in their lower-level pool, or walk along the rocky shore and pick shells after enjoying a fantastic meal at this scenic spot on the beautiful island of Isla Mujeres! Avda.Martinez Ross M98 L5 | Salina Chica | Salina Chica, Isla Mujeres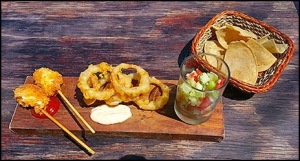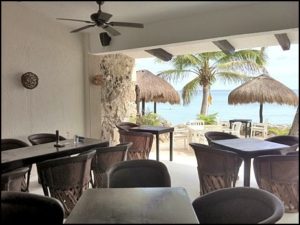 This popular bistro which means 'little moon" in Spanish is nestled on a quaint beachfront in Half Moon Bay in Akumal. Known for their Lobster Fridays and Paella Saturdays, this sweet spot offers a wonderful fresh menu fusing seafood with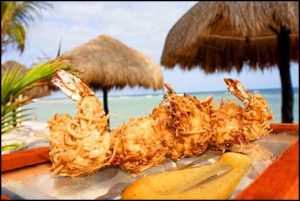 Caribbean flair. Try their succulent coconut shrimp with caramelized vegetables, apple puree and mango chutney. Simply divine! Or their freshly caught fish ceviche. Enjoy their signature cocktails, featured wines and their nightly Champagne specials. And don't forget to do a tequila tasting – this is Mexico after all! Kick off your sandals during the day, and at night dine by the moonlight shining over the bay! (They are very environmentally conscientious – they will not serve paper napkins, straws or plastic water bottles so they can protect the ocean and its creatures. Two thumbs up!) Half Moon Bay, Akumal, MX.
Located on the Nichupete Lagoon (yes a lagoon!) in Cancun, this Italian Restaurant offers some of the most traditional Italian food in all of Cancun. The restaurant offers a beautifully decorated interior that leads out to the open-air terrace with amazing views of the lagoon. Arrive in time for the spectacular sunset as you sip a tasty cocktail. Give your taste buds a treat and enjoy a lobster & filet of Angus beef adventure! Marinated in fine herbs and cooked in a firewood oven, served with baby potatoes and linguine! And try a bottle of wine from their extensive wine list. Can I get a HOLA! Boulevard Kukulcan Km 10.5, Hotel Zone, Cancun MX.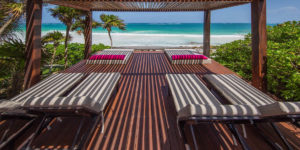 Bangkok meets Mexico at this authentic Thai dining spot in Tulum. You will wonder what the heck you've been eating all of your life till you've tasted their succulent and lovingly-prepared food which will make you weep happy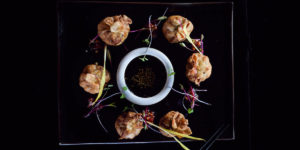 tears! Celebrity Chef Geefay combines the exotic flavors of her country & then serves it up with a Mexican flair. Fresh Thai curries, tangy salads made with herbs grown in their garden, and freshly caught seafood makes this worth a trip to on your next vacation.
Located in Tulum's beautiful white sand beaches, Mezzanine offers spectacular ocean views from their expansive patio or secluded sundeck! Raise a glass of 2×1 margaritas during their daily specials! Salud! Tulum, MX (Follow beach sign to Boca Paila. Follow to Y-intersection, turn left and follow for 1.5 KM. On the right.)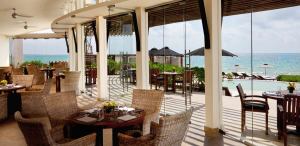 OK this one you'll have to save up your pesos for, but it will be worth every dollar. This beautiful exotic restaurant and beach-side grill overlooking the infinity-edged swimming pool is located in the exquisite Rosewood Mayakoba Resort. Dinner time offers a Yucatan Tasting Menu to discover and savor all of the local flavors of the area. It also
offers an authentic taco night accompanied by a live mariachi band. Enjoy local favorites such as cochinita pibil tamales, seafood ceviche and shrimp empanadas. Sip a variety of excellent Mexican wines and their vast tequila library. The trip to this restaurant is very much worth it, as the location and grounds are worth the price of admission to see! Located at the Rosewood Mayakoba Resort, approx.. 40 mins south of Cancun.
So on your next trip be sure to check out these enchanted dining experiences or any other idyllic restaurant which will be a perfect recipe for magic on your well-deserved vacation. Guaranteed you will be aesthetically charmed and gastronomically blown away by these dining spots!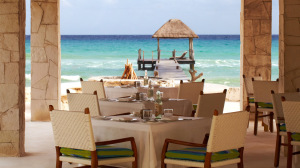 For more information on a dream vacation in one of our luxury properties, contact Tonya today at info@yourbestgetaway.com
Signing off,
"PLAYA" Gal (a very satisfied client now working to promote Playa Beach Getaways!)
Contact Sally Foran: salgal@playabeachcondo.com  ~~ PS Catch us on Facebook & Pinterest

Sally Foran is a happily married mom of 3, residing in Canada and is a frequent traveler to the Riviera Maya MX. She is an aficionado on 'everything Playa del Carmen' and writes with joy and passion about the area.  She is also a witty blog contributor to Work & Family Foundation Canada, and NAVUT (offering professionals new to Ottawa the inside scoop!) Sally has also been awarded Blogger of the Week on TravelBlog.Org which enjoys over 250,000 bloggers world-wide.