"Keep calm and pack a suitcase."
Packing, the one word can make me break out in hives. It's not so bad now that my kids are old enough to pack their own bags but at one point it took the precision of a NASA Control Officer preparing for a rocket launch to think of every little thing my kids would need on vacation. Underwear, check mark. Bathing suits, check mark. And the stress of packing jewelry so it didn't get all tangled up, or taping lid bottles with masking tape praying shampoo wouldn't leak in my bag. What a pain…
Now there's a life hack for everything, including packing hacks. Since these hacks have changed the way I pack, I thought I'd share them with you too.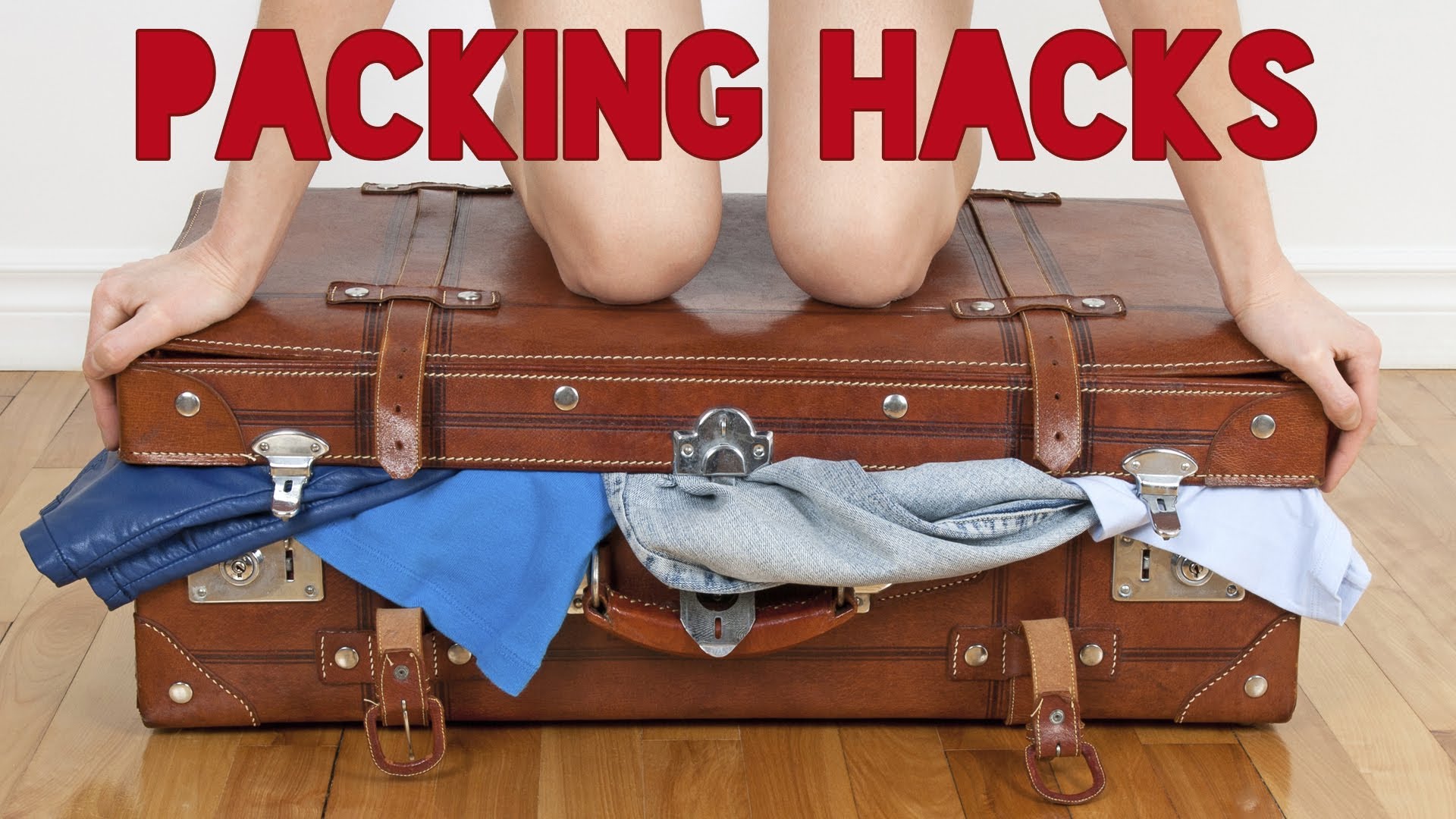 Ever wonder how to pack your razor? Then wonder no more! Simply put a paper clip on the razor and problem solved! Share this with all our friends – they'll think you are a genius!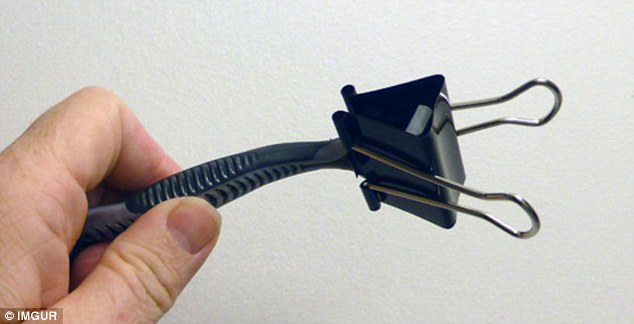 Do you have a few swear words when you go to unpack and your jewelry is all tangled? Now you can simply buy a weekly pill box at your local Dollar Tree store and put a piece of jewelry in each day. Voila!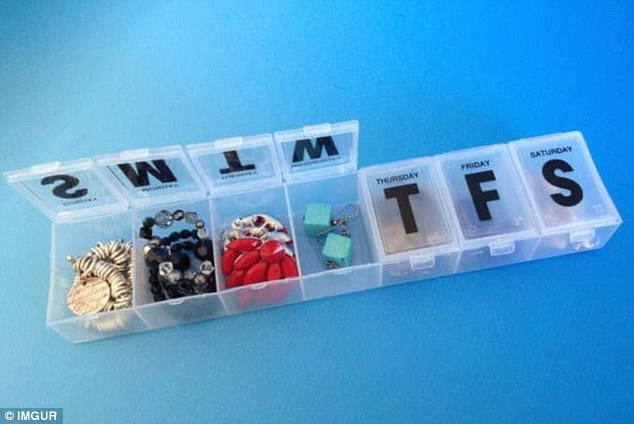 Glad Press'n Seal can quickly become a girl's best friend. Simply unroll the desired length of cling wrap onto a clean surface and be sure to leave the non "sticky" side down on the surface.  Do not cut the wrap. Then place bracelets, necklaces on the cling wrap leaving space in between each piece, then unroll the wrap over the stop of itself, with sticky sides facing each other. DONE!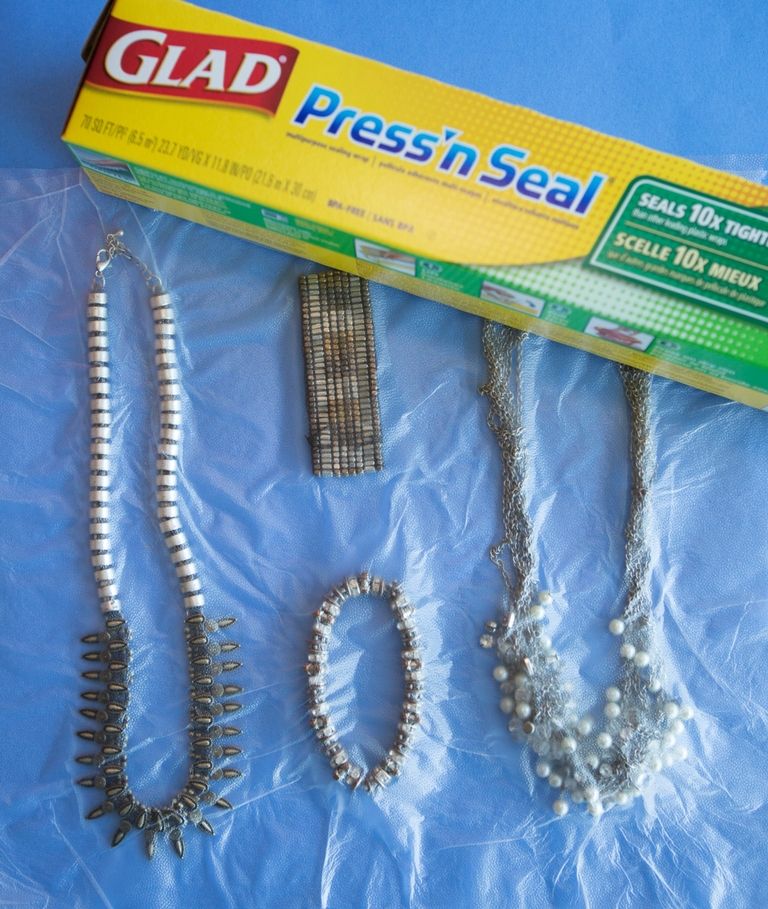 Don't let your shoes scuff up your freshly laundered white pants! Wrap them in a shower cap. Then to free up space stuff your shoes with your socks or underwear!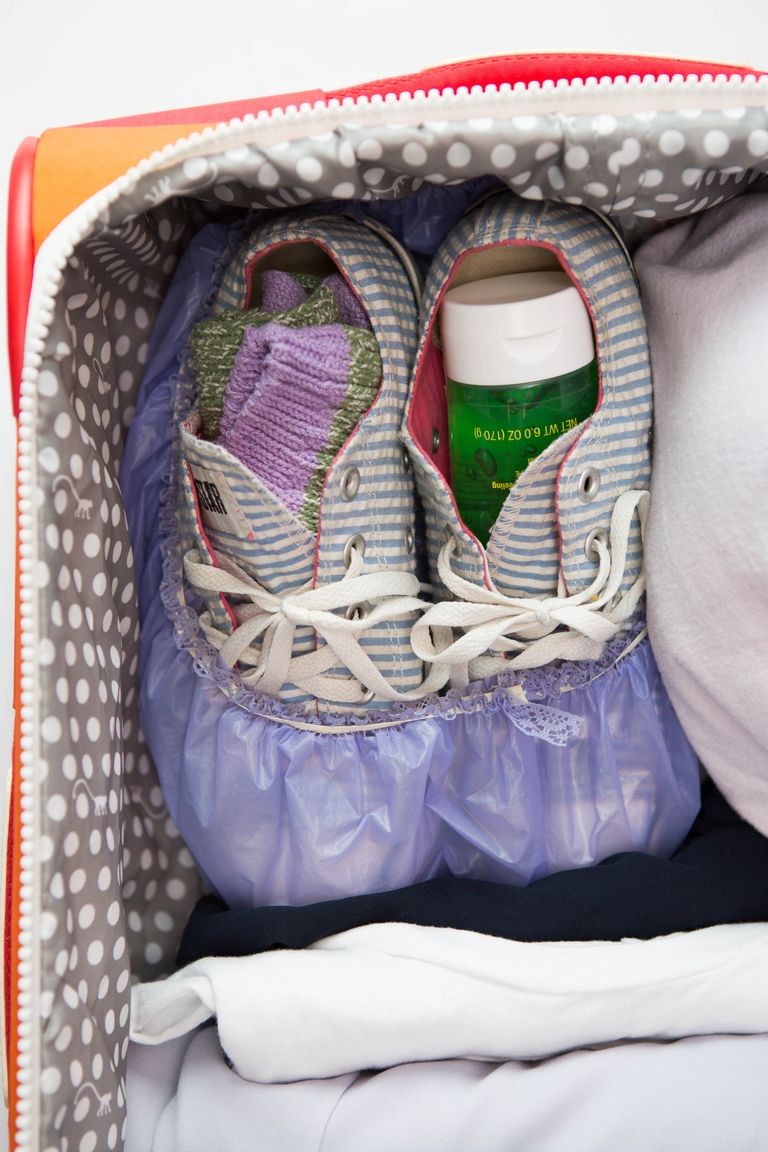 Protect your breakables such as glass fragrance bottles by slipping them into socks before packing them. Wrap bottles first in Ziploc bags as a preventative measure.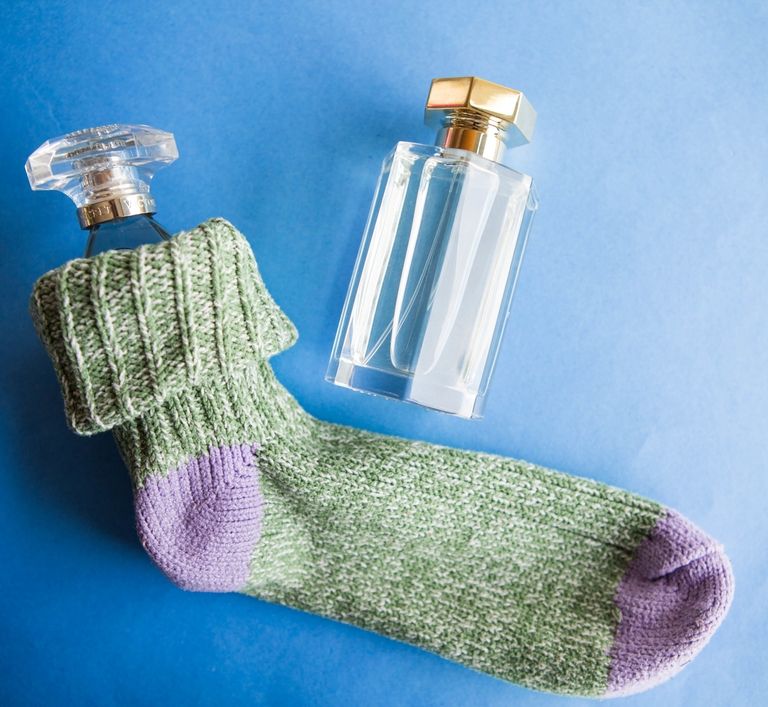 Use empty Tic Tac containers to store your hairpins. Winning!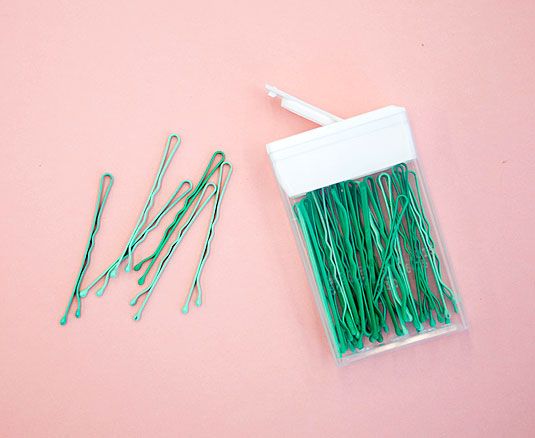 If you are like me and have to pack your own snacks for the flight, then this little baby here is the ideal case to separate all your goodies to enjoy on the flight! Keeps things from getting soggy and you look like Martha Stewart all at the same time!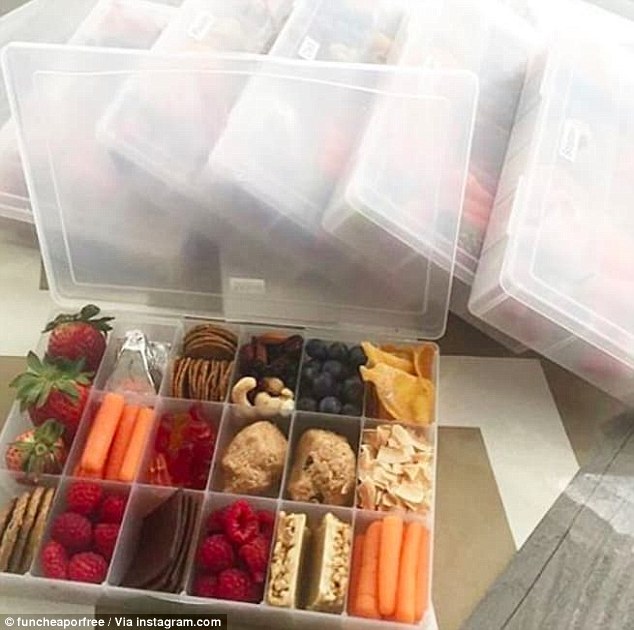 An empty Advil bottle was never so useful! Throw some Q-tips in there and away you go!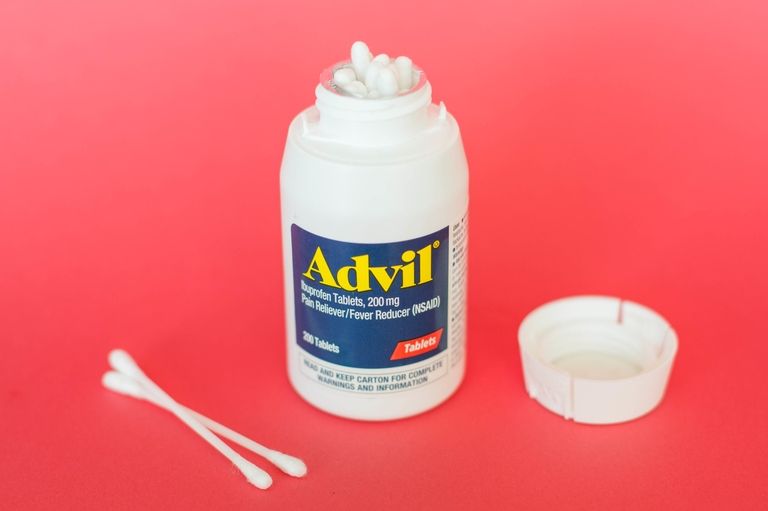 Got a spare sunglass/eye glass case hanging around? Then put it to good use by storing your earphones or chargers in them! You will quickly be able to locate them!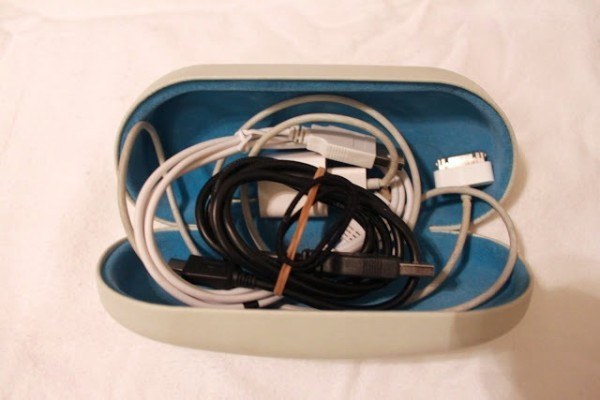 Do you get squeamish just thinking about laying down your family's toothbrushes on an unfamiliar hotel counter-top? Well 'squeam' no more! (I know – not a real word!) Use a clothesline pin to prop up said toothbrush and all will be well in the world again!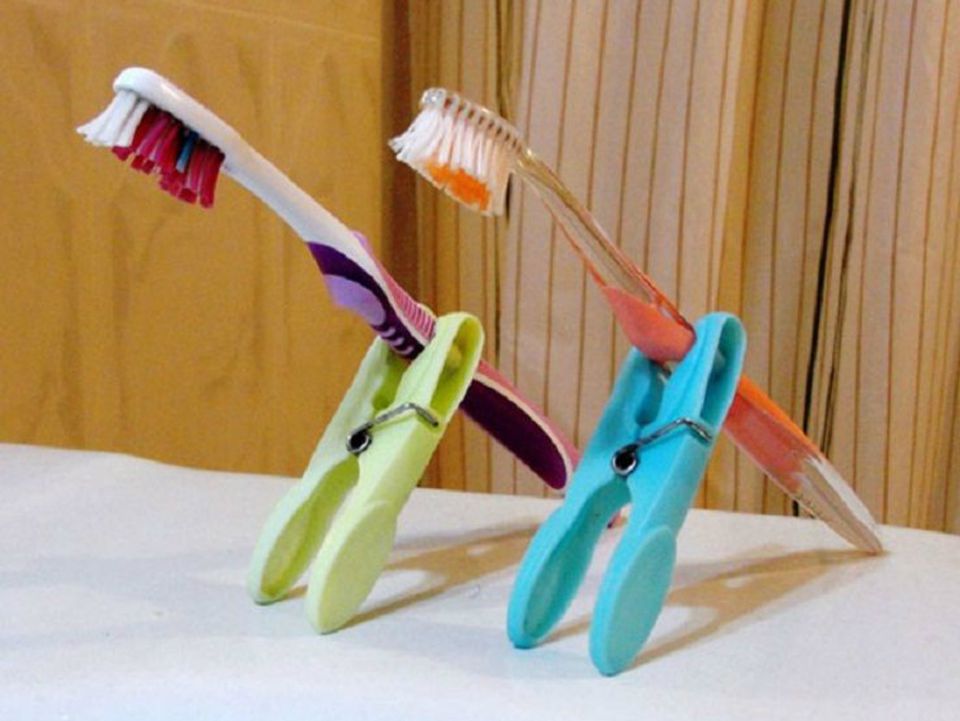 So now that you are a pack hack pro, isn't it time you book your flight and join in the tropical paradise known as Mexico? Si si!
Signing off from cold Canada and checking off the days till we leave for the sunny south!
Till next month, feel free to read more of my blogs listed recent posts and archives on this website!
Salud!
"PLAYA" Gal (a very satisfied client now working to promote Playa Beach Getaways!)
Contact Sally at: playagal@yourbestgetaway.com
Catch us on Facebook & Pinterest

Sally Foran is a happily married mom of 3, residing in Canada and is a frequent traveler to the Riviera Maya MX. She is an aficionado on 'everything Playa del Carmen' and writes with joy and passion about the area. She is also a witty blog contributor to Work & Family Foundation Canada, and NAVUT (offering professionals new to Ottawa the inside scoop!) Sally has also been awarded Blogger of the Week on TravelBlog.Org which enjoys over 250,000 bloggers world-wide.
Playa Beach Getaways is a Denver CO. based company owned by Tonya Sarina. Playa Beach Getaways / Your Best Getaway have earned a rating of Excellent by Trip Advisor, FlipKey and VRBO and continues to earn raves from satisfied guests who return time after time.